And we have a winner....... Drum roll pleeeaaassseeeeee
Thanks to all of you who particiapted in my giveaway and celebrate my come back.
Karen please email me your mailing address so I can mail your gift to you.
----------------------------------------------------------------------
I got started with some swaps that I have going in the Marie Mail Art group. Oh I cannot wait to show you. They are sooooo much fun. So while doing those I ordered more supplies that now I am waiting for in the mail.
While doing that I decided to go on to something else. Now do you remember that Rococo Altered book that I started some time last year?? You can see it
here
. I got really excited with all the Rococo fancy collages and art again. I wanted to do more and more. Well, I decided to work on some more pages on the book. It had been neglected for too long now, I need to work more on it from time to time.
So here are the pages I did. The graphic design is by
Olga's Design
s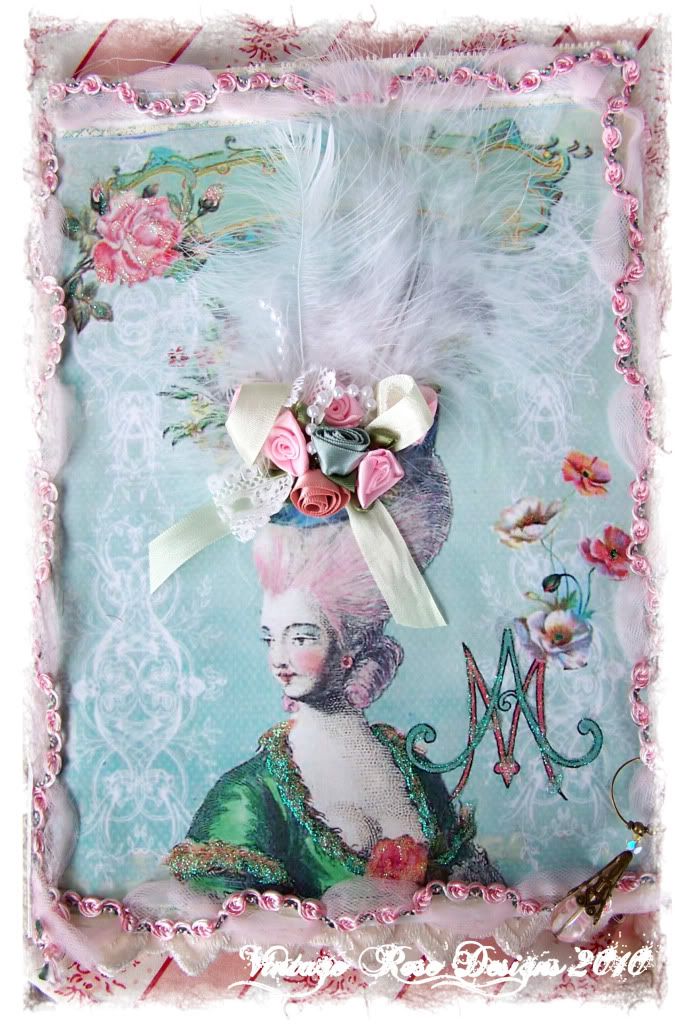 I love ribbon roses. I really need to start making my own but I do have a pretty BIG stash of them so I might as well use them. I love the colors.
I powdered the lady and revamped her make up by hand with pencil colors and you may notice the pink streaks in her hair.
Here are the Drama Queens.
I started the page with crepe paper ruffles on sides and Asian floral wall paper border ( I love the border, a great find at the goodwill store. Got to love that store)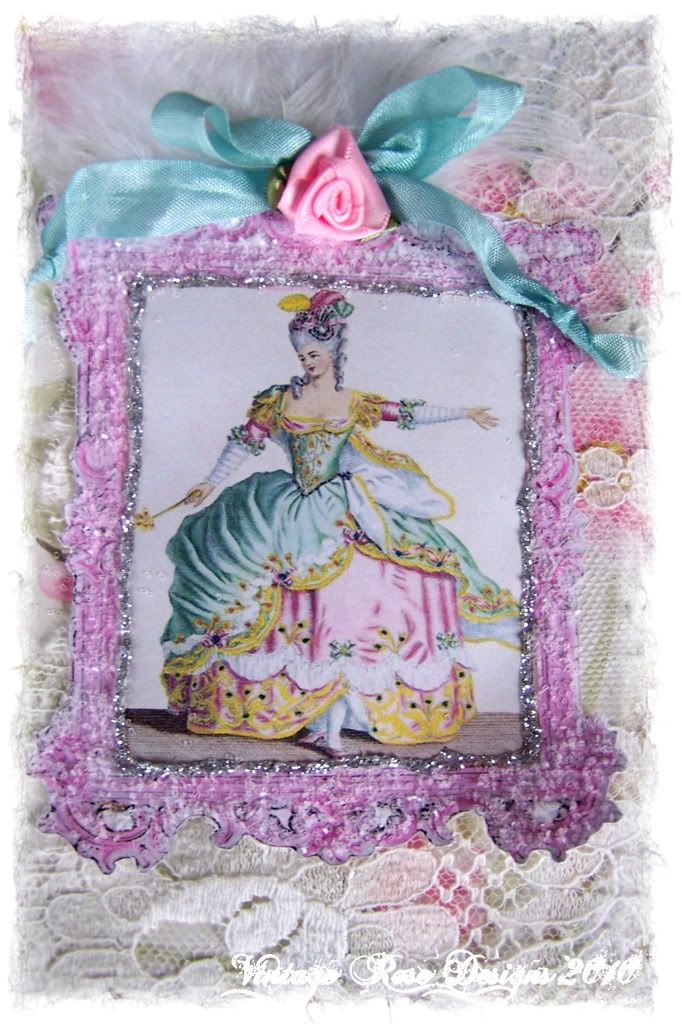 They were so much fun to make and yes, I was in heaven in a super messy studio with glitters and lots of colorful supplies flowing all over the room.
I cannot wait to show you what else I made....
Until next post..... to do loo!!!