Oh what a beautiful day outside!! Its is so nice and warm and sunny. I REALLY do hope weather stays like this. I have been looking forward to a nice warm day, so me and the boys can play outside and enjoy some fresh (not cold) air. I was out picking on the little garden weeding and getting rid of bad branches. Love it...
I first want to announce that I have finally decided and got my own site
www.vintagerosedesigns.net
. Yepp, I finally did it. I have all my creations for sale like some of the following, I am selling home decor, mixed media or collage paper goods, fabrics (oh so rosey and pretty!!) and also some shabby, cottage and paris chic goodies, that I really think you should see. So go check out
my store
and you wont regret it.
The following are some items that are available.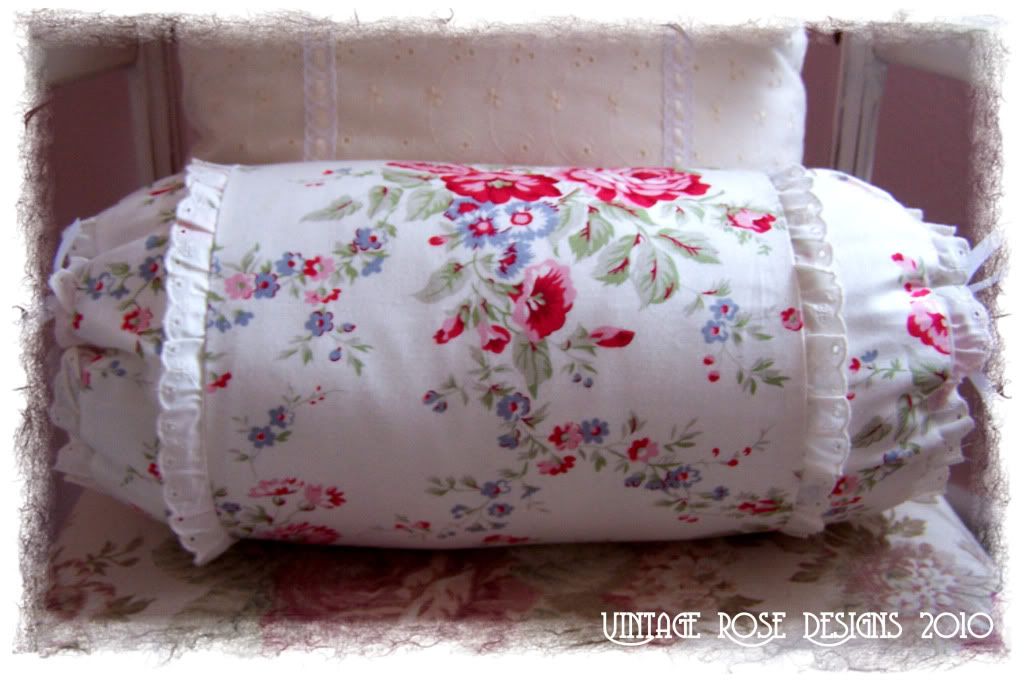 This is a custom order I finished, 2 Euro shams, bolster and round pillows and scotty pillow all in blush roses fabrics. I do have more scotties available in store.
------------------------------------------------------------------------------------
Here is our sweet Marie. As majestic as ever.
Well, in a swap for the
Mail Art Group
we had to decorate a "Marie" Mini Birdcage. Here is my finished cage.
I am presenting Marie here in her not so free life, while birds really seemed to have more freedom then our beloved queen.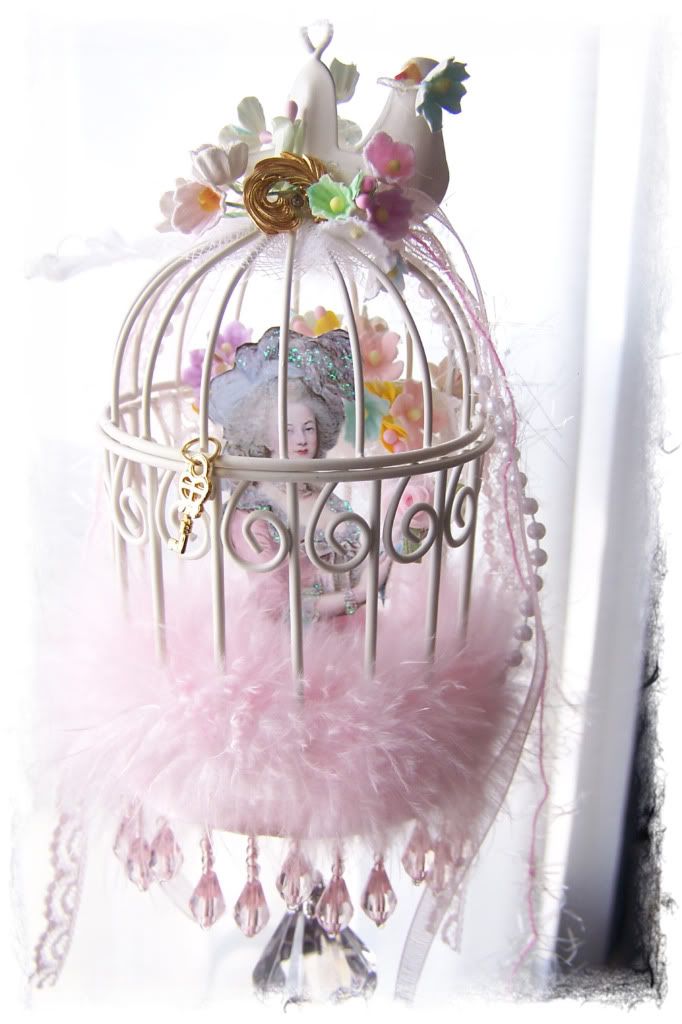 She sits gracefully in her pretty cage.
And the pretty bird enjoys the scenery from the outside world.
So what do you think???
And OOOOOOoooohhhhh!!! I received my "Marie" Birdcage from Debi of
Life in my Studio
. I was squeeeeeling before I even opened the box because I KNOW....Debi's work is just AMAZINGGG!!
Even the tissue paper, I had to carefully unwrap the package without tearing the tissue because its just so pretty. Yes, I kept it of course!!!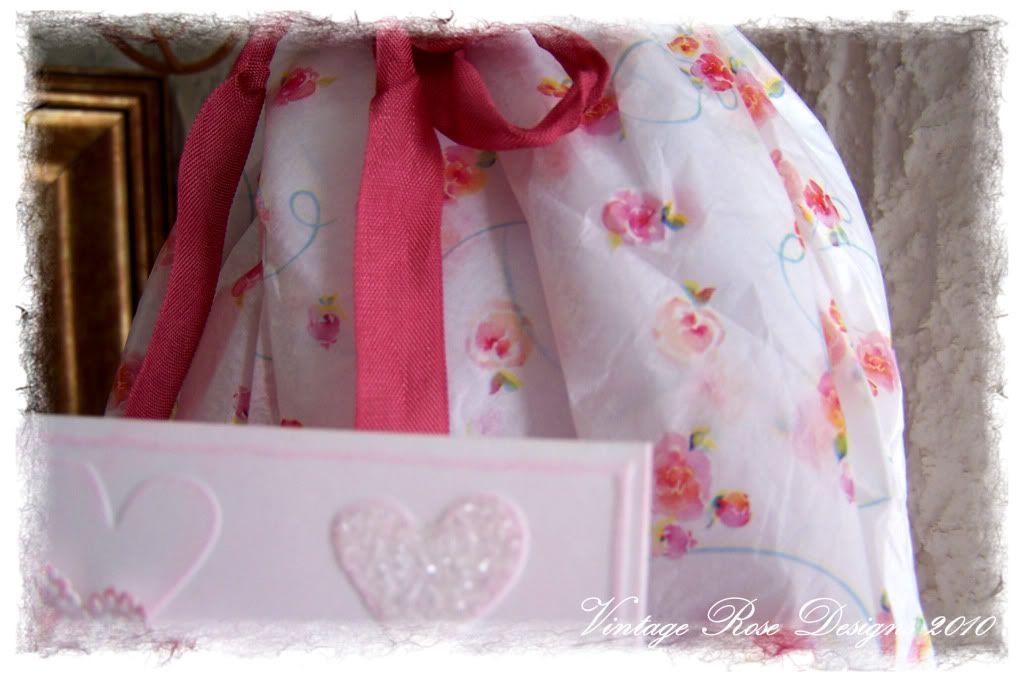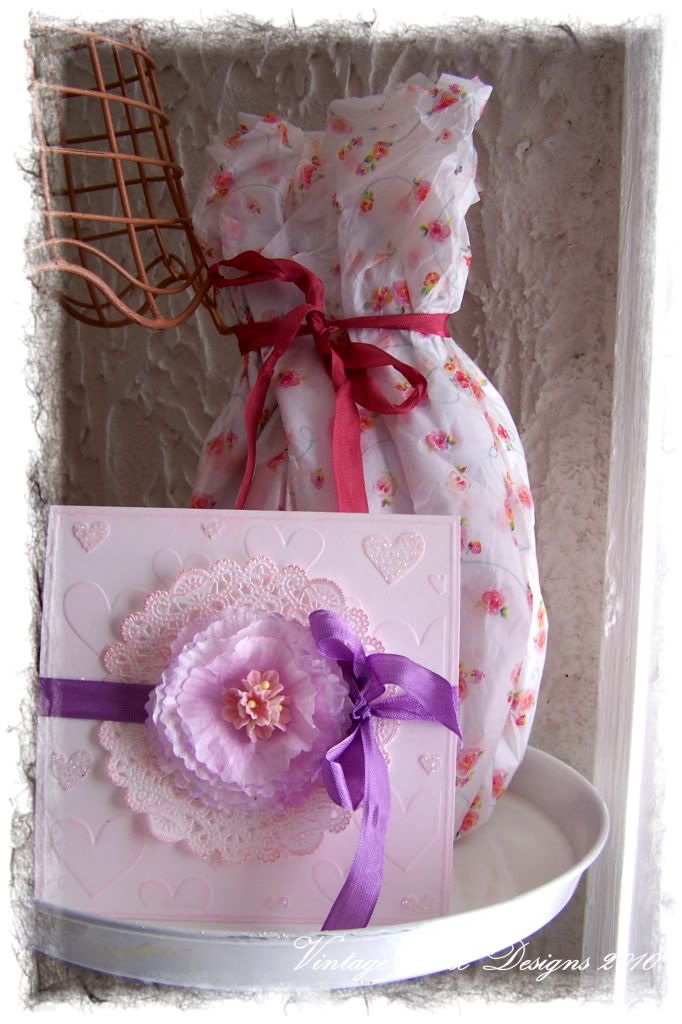 She even created the handmade card. I love it!! (lets count how many times I'm gonna say that) I love it..... :)
And look at Marie....
Isn't it just gorgeous??!! The cage is Marie's skirt and inside is the pretty blue bird resting on a bed of ribbon roses and flowers....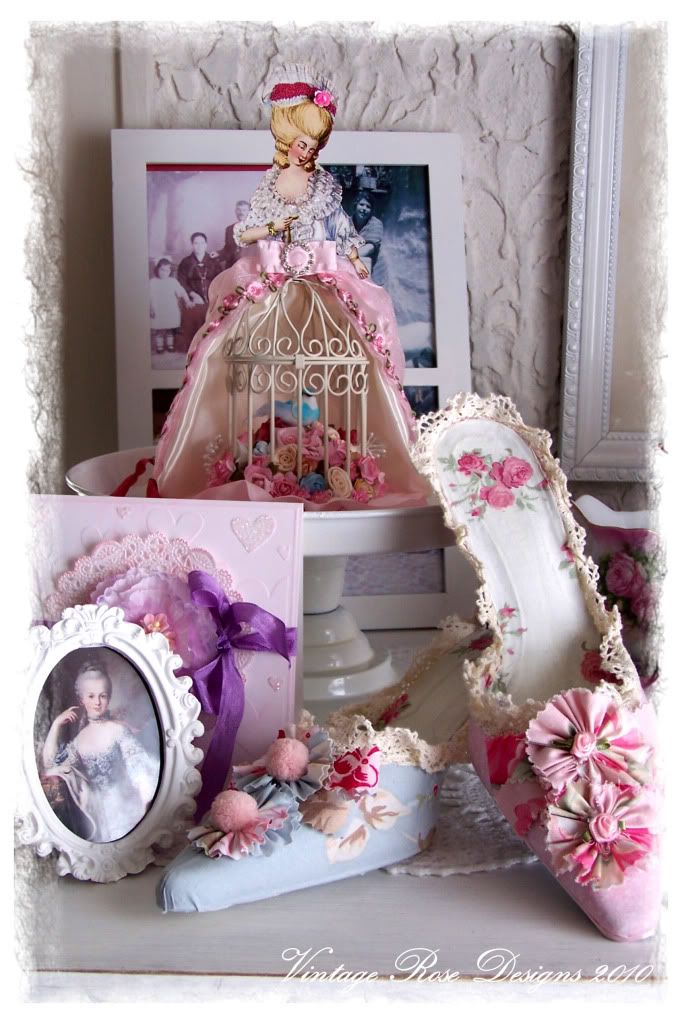 It really looks good with my rococo redecorated shoes, doesn't it??
Love it!!
Love it!!
I have to tell you. I was really, really lucky to be the one to receive her artwork. You have to go visit her
blog
, there is so much more to gawk at there, I can tell you that!!
-----------------------------------------------------------------------------------
And whats a blog without some teasing pictures??!! Yepp, I have been busy there too. I mean in my baby to come's nursery room. Me and a VERY dear friend of mine painted the wall and finished the woodwork last week.
Then I started playing. Like I mentioned before, I am working on a budget here but that doesnt mean I am not having fun. Oh, no not at all!!
...Yah let the fun begin... Here is a light catcher I created.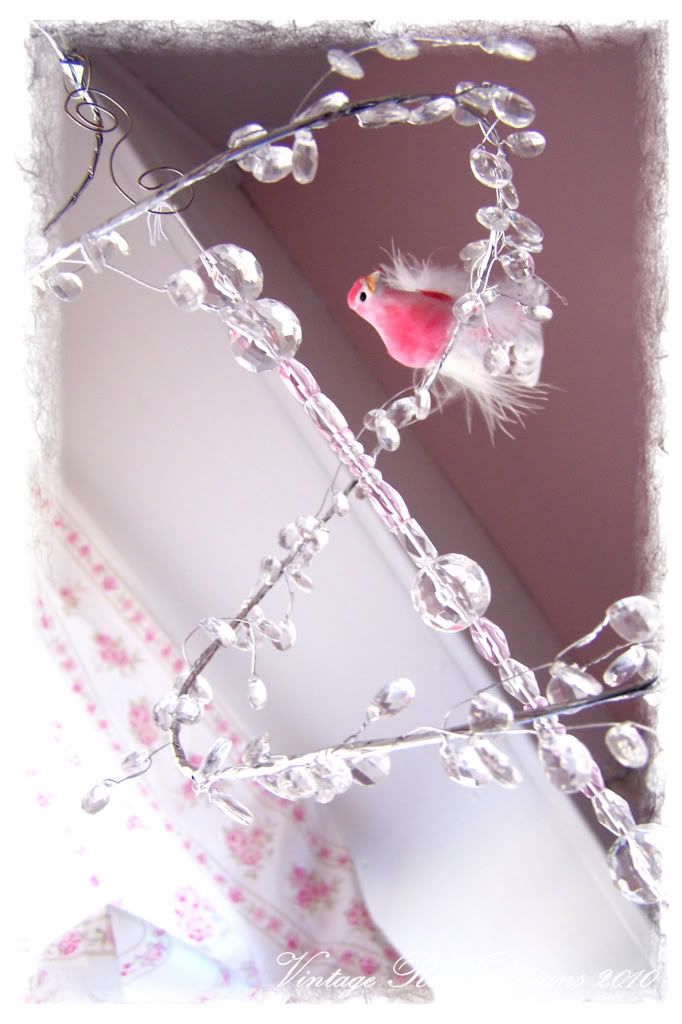 And this crib, I was so lucky to find it on craigslist for REAL cheap. Yes it was a bit of a drive but soooo worth it. Thanks again to my dear friend who drove me to go get it.
Then we stopped at a church sale and I found this dress... wooohhh!! Pink and lace... I'm in heaven. Just pinch me, I am going to have a baby girl.
-------------------------------------------------------------------------------------
Last but not least, my young prince chases after me every time I pull my camera out to take pictures. He wants to see himself in the little screen on my digital camera. He is almost two years old, can you believe that?? I don't!! Where does time go. He is such a cutie. His older brother is too and not to mention a gentleman.