I am now about 6 weeks away from delivering, and I CANNOT wait. Megan has been kicking and kicking to get out already!!! I agree, I want her out too... :) Yeah, its getting harder and harder to move around with a very big and low belly hanging.


But, it hasn't stopped me any. I have been on a roll... Busy doing stuff for the shop and then I take a break and work on swaps for Marie Antoinette Mail Art. Well, better then sitting around doing nothing while I wait. At least all this keeps my mind occupied.
I have worked on a few more items for the shop and believe me, there is more that I have in mind that I want to do. But here are a few...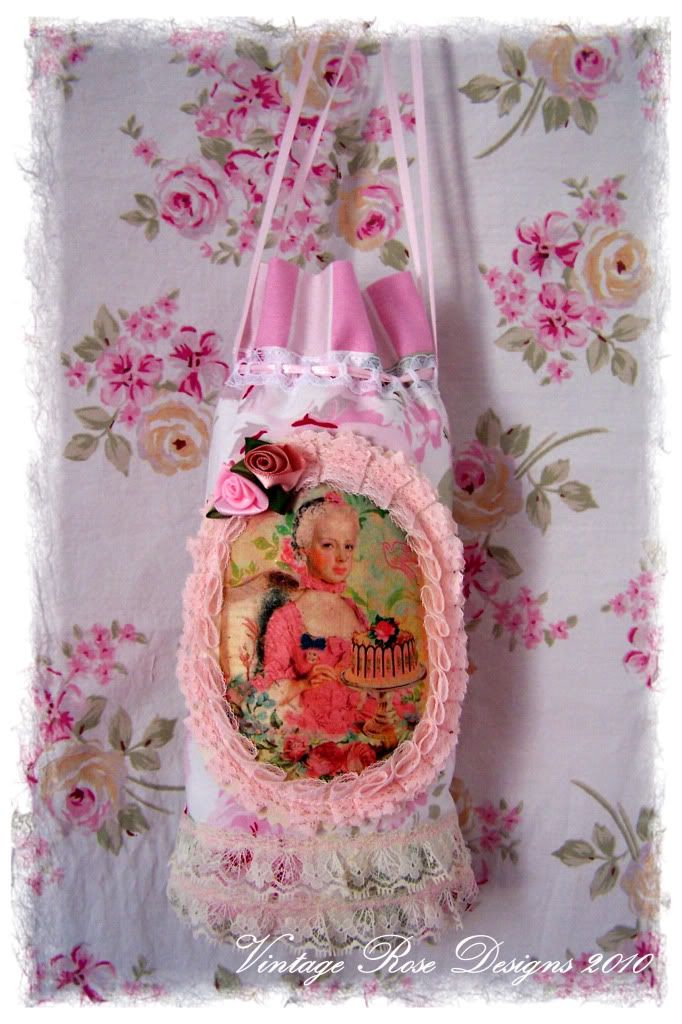 Marie Antoinette Inspired Sachet. The image is the digital collage shown in previous post.
It is now available in my Vinatge Rose Designs shop.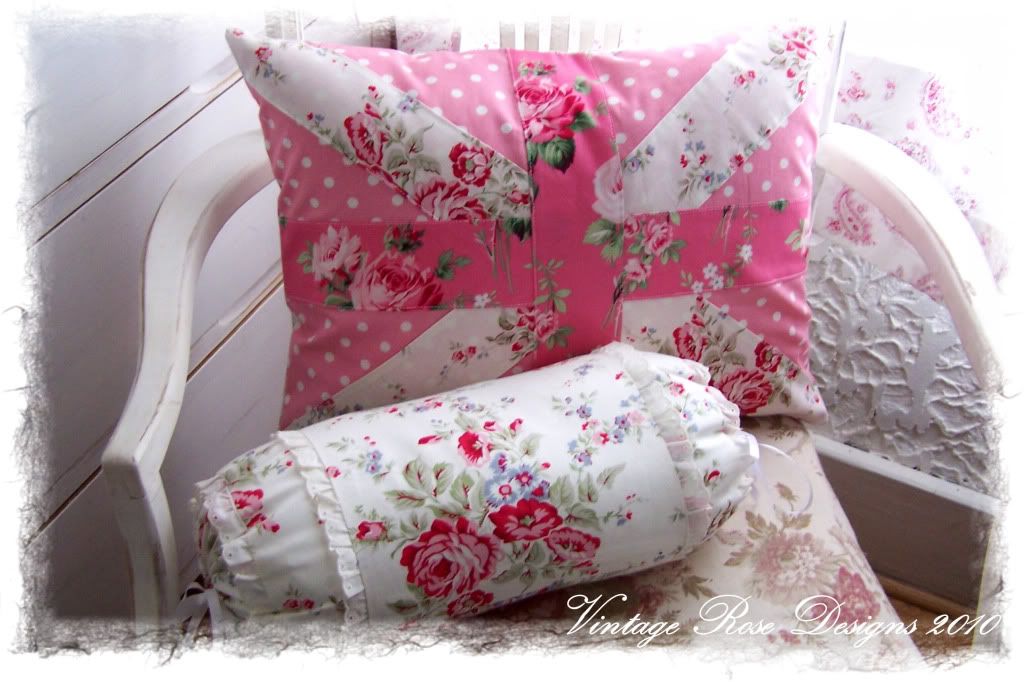 I love this pillow set. Great colors for spring!!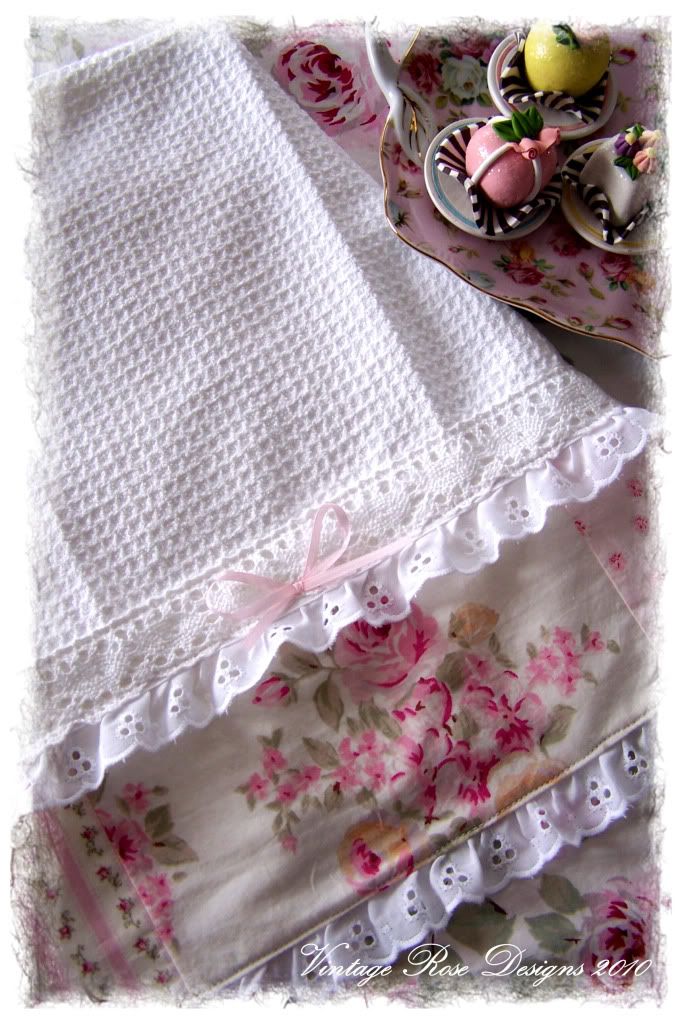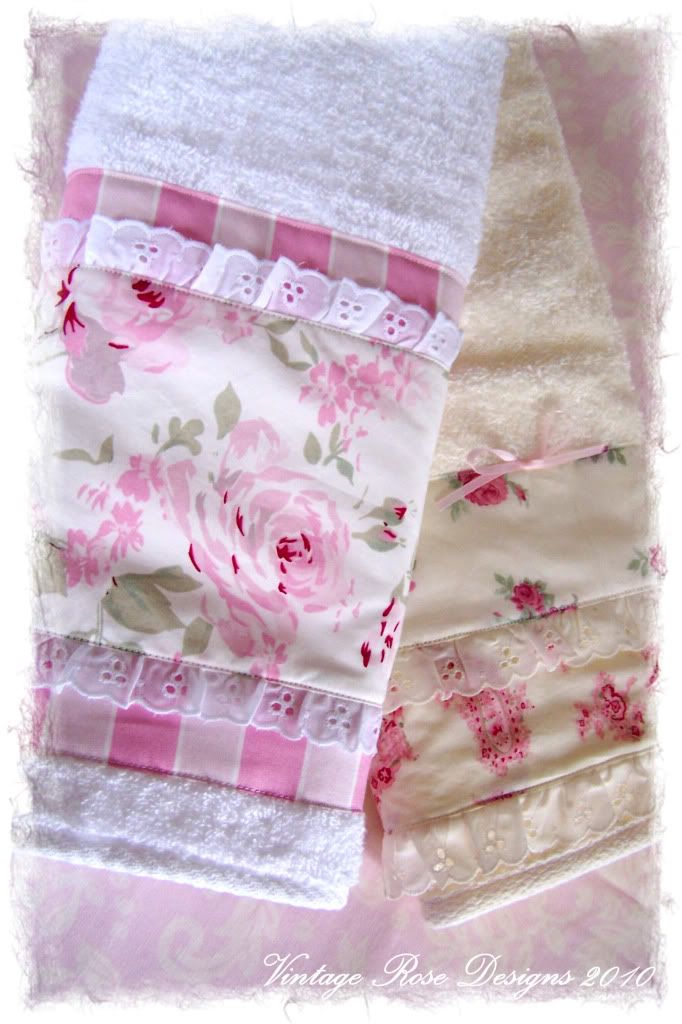 The above are tea towels and guest hand towels. Lovely colors too don't you think??
-------------------------------------------------------------------------------------------------

Well, I am so sorry everyone, but it seems like I am going to have to cut this short. After putting up the pictures, my laptop crashed, infected by a virus for the second time this year, AARRRGGGHHHHHHHH. I hopped on to my SLOOOWWWWWW desktop to finish the job and well, I cannot.... all my stuff IS on the laptop that I cannot use.....
Hear me scream??? It is so frustrating. SO, I am going to leave you today with half a post.
I promise to be back as soon as I go give an earful to the guy that supposedly installed a very good ANTI Virus protection programm on my laptop. Or maybe not, cos after all, hes gonna have to fix the mess!!!
Urrgghhhhhhhhh!!!