Yay, Lady Rose is here. She is my new companion now in my studio. So glad to finally adopt a dress form. Yes, she wears her rhinestones necklace, missing some stones. She likes to keep up with the Joneses, but in a thrifty way and proud of it too. Thats my kinda gal!!
And for the occasion, to show her off so quick, I sewed an apron this week so as soon as she makes it to my studio, she'll get to work. The apron is lovely, I think so anyway, (and so does Lady Rose ;) Its now listed in my Etsy store
here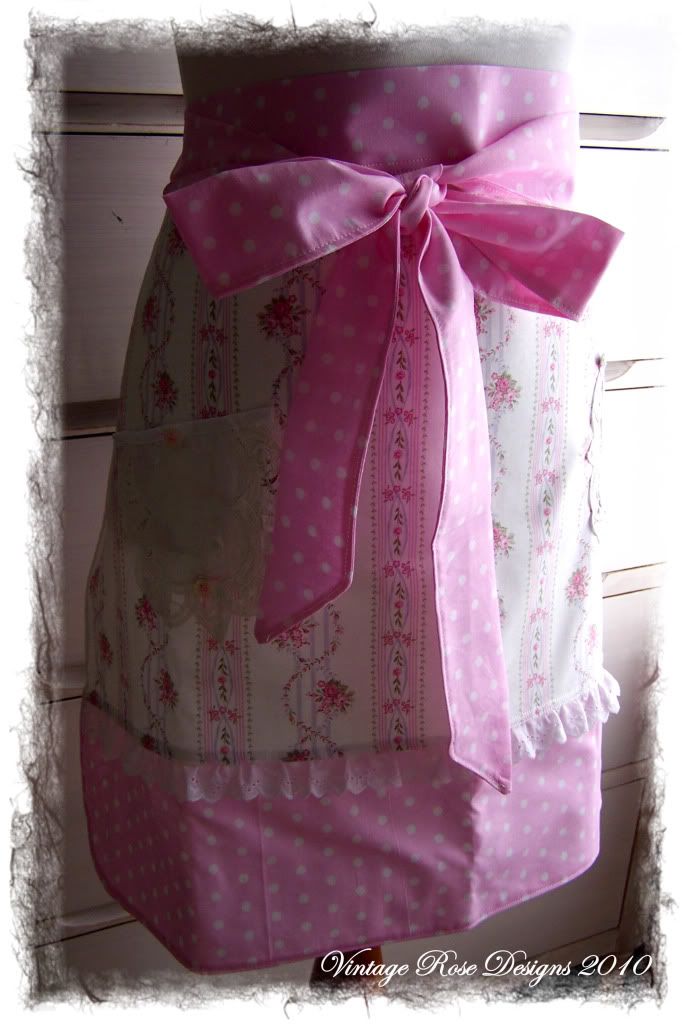 See?? being preggy has lots of advantages, like excuses for buying stuff you always wanted but you never did. I thought if I sewed an apron to sell, I could not put it on myself to demostrate and take pictures. So I guess its time to get me an assistant. Hence Lady Rose.


But they are cute and shabby chic puppies. I finished more Scotty Puppy pillows and they are also now listed in my etsy.

Geez, some weather we have!! First year in NC that I have seen as much snow as I did this year. And today it is Wiiinnnndddyyyyyyy!! Wind is really cold, freezing more like it!! Good thing about it is, that I never really did get my yard cleaned up from the fall leaves mess. (another preggy excuse) But this wind is helping a lot with that. Well, across the street from me is the cemetery. I always end up trading to a bunch of flower bouquets that end up blown into my yard!!
Honestly though, I am SO ready for spring this year. I may have valid reasons to feel down at times. But this year cloudy, yukky weather is really getting to me, pushing me down in the dumps, as I have been saying. I am really ready for sunshine and beautiful spring colors. What do ya'll think???

God Bless, until next time. And don't forget to sign up for my Giveaway.