OK, I said on my last post that this will be my 30th post. Wow!! I hosted a giveaway on my 10th post. Somehow I missed the 20th celebration. But just cos... I'm hosting a Giveaway.
Who says there needs to be a reason to host one anyway. They are lots of fun. So here is the price!!
Yes, It is my prototype of Union Jack Pillow with the Royal Crown on Wings Stamp, measuring approx 15" x 12". Filler will not be included but it has a zipper on the bottom, so you can eighter just stuff the pillow itself or come up with a simple 12"x15" filler. (On the pictures, its simply stuffed with some batting I had kickin around)
I have been fiddling with this pillow for a while. I made it from scraps of Rachel Ashwell fabrics I had and its not perfect...at all. Its zig zagged stitched. It is definetly shabby though and very pretty looking, all put together. I also wanted to experiment with stamping on fabric. Hence the crown on wings. The stamping job came out grungy looking too, an effect I wasn't aiming for but "Hey...looks good!!". I washed it and it washed very well.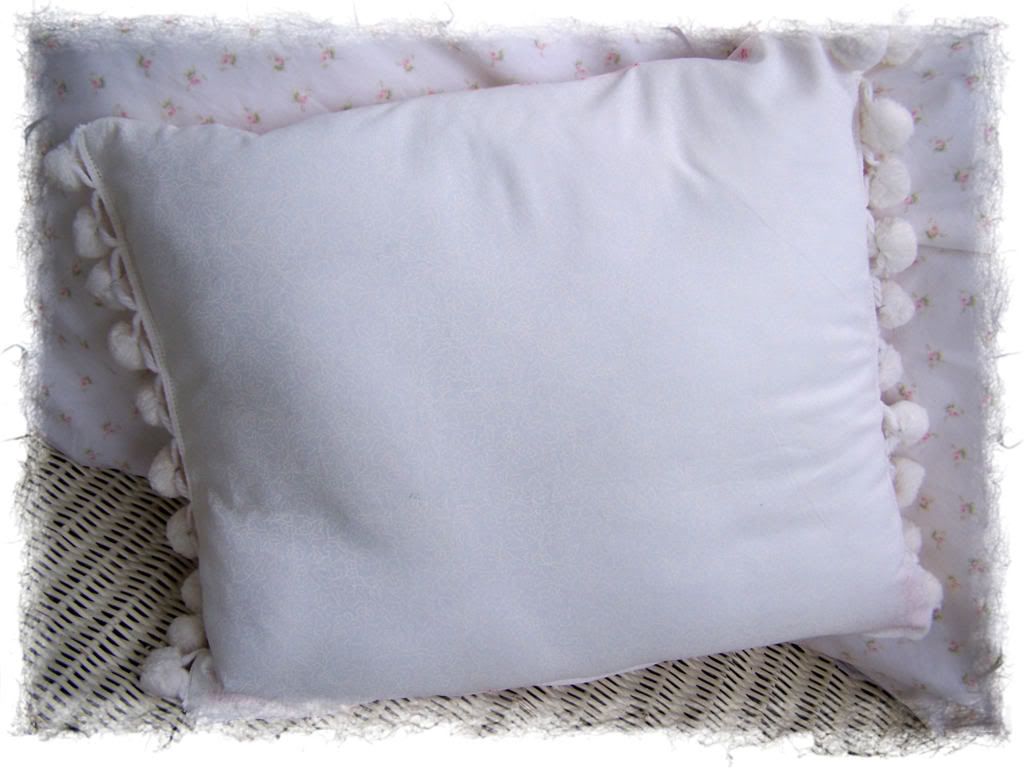 Drawing will be on the 5th of April by a number generator. I hope to send it out to the winner to receive it by Easter. So if you want this pillow as a threat for Easter, all I ask is for you to post about this giveaway on your blog and then leave me a comment on this post. Feel free to take any of the pictures above.
I wish everyone Good Luck!!
I am going to enjoy the rest of my sunday and get ready for the girls night out!! ...No, not going to pull an all nighter. Getting too old for that, I do need my beauty sleep, especially now chasing after a little one. But me and my girl friends do threat ourselves to a nice, long, dinner every once in a while. We deserve it!!
TTYL