First I have to ask, what happened to the followers' thingimabob?? Mine disappeared and even from my dashboard I cannot access it. Is there someway I could fix that or is that google fault??
Last week just before I left town I received a package from Sarah of
My So Called Junky Life
. Yayyy!! It was my Fan from The Rococo Fan Swap. She did a wonderful job. I love, love, love it. She made me a MARIE fan in silver glitters and the colors she picked are so me and oh, the millinery flowers and the jewelry and the bird... WOW!!
She even added some extras to the package. The lace is so pretty and PINK (squeal) and millinery flower and vintage hanky!!
Thank you so much Sarah. I love my fan and it also matches her Marie Antoinette tag she had mailed me from a previous swap. And thank you for the extras.
You can see the fan I mailed her here.
------------------------------------------------------------------------

While I was gone, I also received a book I have been so curious about and been wanted to buy. I got my copy of Foof-A-Life. I have seen this book around in blogland and magazines and even the name, peeks my curiosity. I bought this from amazon and to be honest it doesn't have good reviews. Well, I am going to speak as a beginner in this sort of art.
The book is wonderful to me. Maybe yes, a bit overpriced but still got my inspiration, cute ideas, lovely pictures and a base to start mixed media and creative decor and all. I would certainly not recommend it to those who have been scrap booking and doing mixed media for years, because then, its just a nice coffee table book with (still!!) very pretty pictures.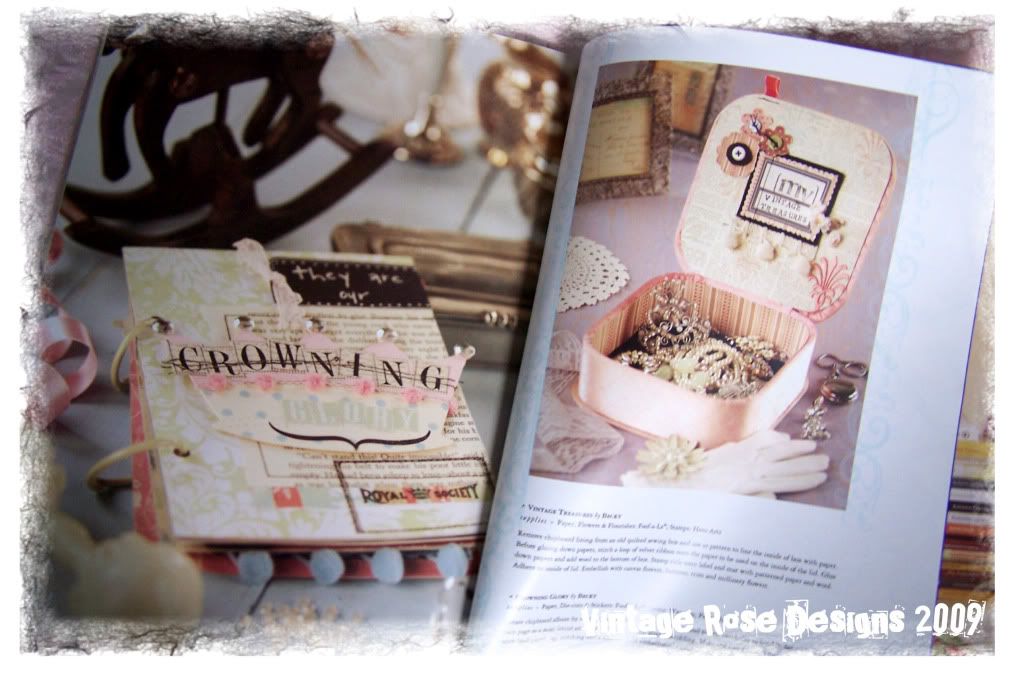 It shows work from 10 artists and it has 3 main chapters, 1st chapter focuses on gifts, 2nd creating memories and 3rd on just being creative and dazzling. All projects shown include list of supplies and a brief tutorial.
Another book in my Wish List is Crowns and Tiaras by Kerri Judd. Do any of you have this book? I think I will get that next time. What do you say about it?
And that's the way the cookie crumbles!!! (LOL)
I hope you like my short review here. I am off to hopefully sleep and be rested. I have started those awful sick and nauseated days and bahhh!! It is NOT fun. I was sick with both my boys and it got worse second time around. I pray its not going to be like that this time. And at night I am so uncomfortable already I just toss and turn most of the night. I have my first doctors appt. next week and I look forward to get a due date. So exciting!!!