Thank you all for your best wishes and comments from my previous announcement. Everyone I told, all said the same thing....about maybe finally having a girl. Well, even after two boys, this house doesn't lack pink but I try to keep it low and spread...:) Except for my studio of course. And if a girl does join us, then an even better excuse and partner in crime for more pink!! teheee. And if it is a boy, then I just keep the pink in my studio. Boys are wonderful too.
I managed to finish a pillow set this week that I posted on
etsy
today. I have to say these pillows are the favorites of all pillows I made. I love the large bouquet of pink roses.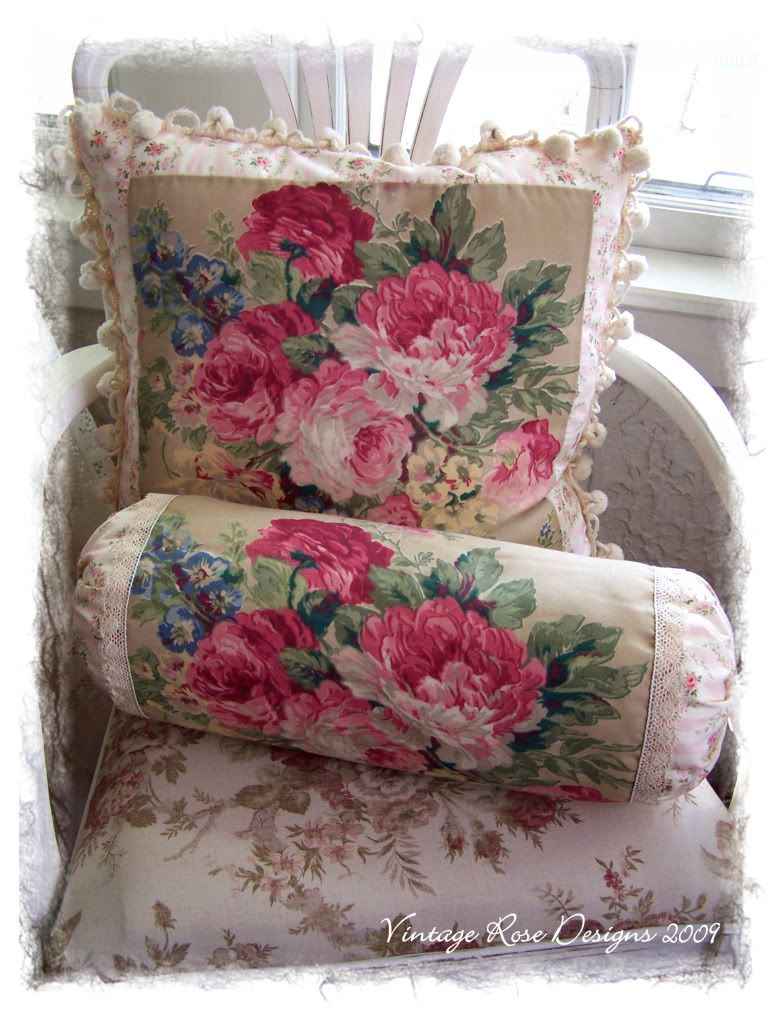 Don't you?
Hope you all are having a wonderful week. We will be leaving town Thursday to West Virginia and plan on taking my parents to Washington DC. Yayy!! A break I so desperately need.