As many of you know, we have a Rococo Fan Swap going on right now. I had Sarah from
My So Called Junky Life
as a swap partner. I finished her fan and mailed it out last week and she received it today. So I figured it is now safe for me to post some pictures and show off what I came up with.
It has been a thrill working on this and I love the results.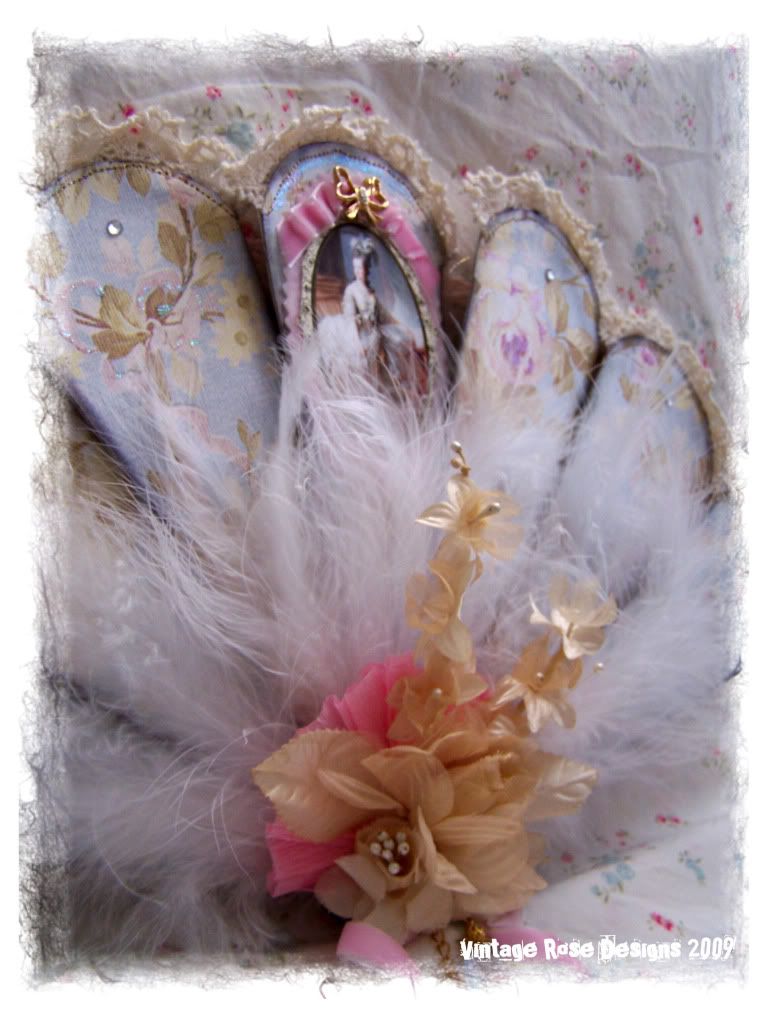 Sarah loves pinks and blues, like I do and I thought the paper in blue with pink roses is just perfect for the fan.
Of course theres millinery flowers and lots of feathers...
Marie Antoinette and pink velvet ribbon.
For the back I used Music sheets and the antique pink lace holds the fan pieces together closed or opened. I am glad I thought of that.
Coming monday is the last mailing date for the fans but some has already been posted on our flickr group. Link is below so take some time and visit to see some of the other participants' masterpieces.