This is so exciting, my word!! To know that there are people out there who are interested in what I do and all my dabble here on my blog!!! Thank you so much all of you following me. You all mean so much to me. It reminds me there are people who have faith in me and what I do!!


I Love you all. And to thank you for being there for me, I need you to stick around a little longer for a Giveaway that I am still putting together for ya'll!! I have a few things in the pot already. I would keep going on about it but I'm going to wait till I actually post the giveaway for details....

So a while back me and Debi from
Life in my Studio
decided to make a swap and make the yummy paper shoes on
Marie
magazine!! Thank you so much Debi for playing. It was so much fun. Here is the shoe I made for Debi.
The butterfly is from K& Co's madeline collection by
Brenda Walton
. I love that collection. You have to visit her blog, Its droolishious!! (thats not even a word!!)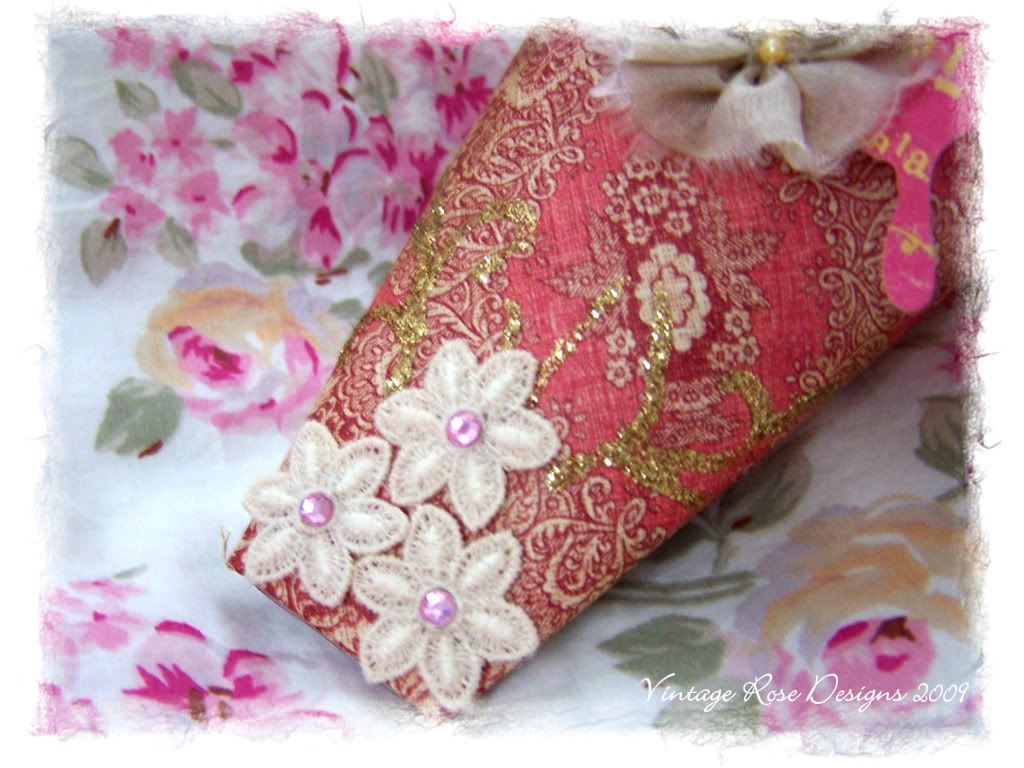 Sheet Music from Papirskatter

And of course Tim Holtz's Stamps. I am a big fan. If I had the money I buy him to create supplies in my garage...LOL I dont think he'd be very attracted to my proposal...
Here is what sweet Debi made for me... I love the frills, lace, and pink feathers... I love everything about this shoe.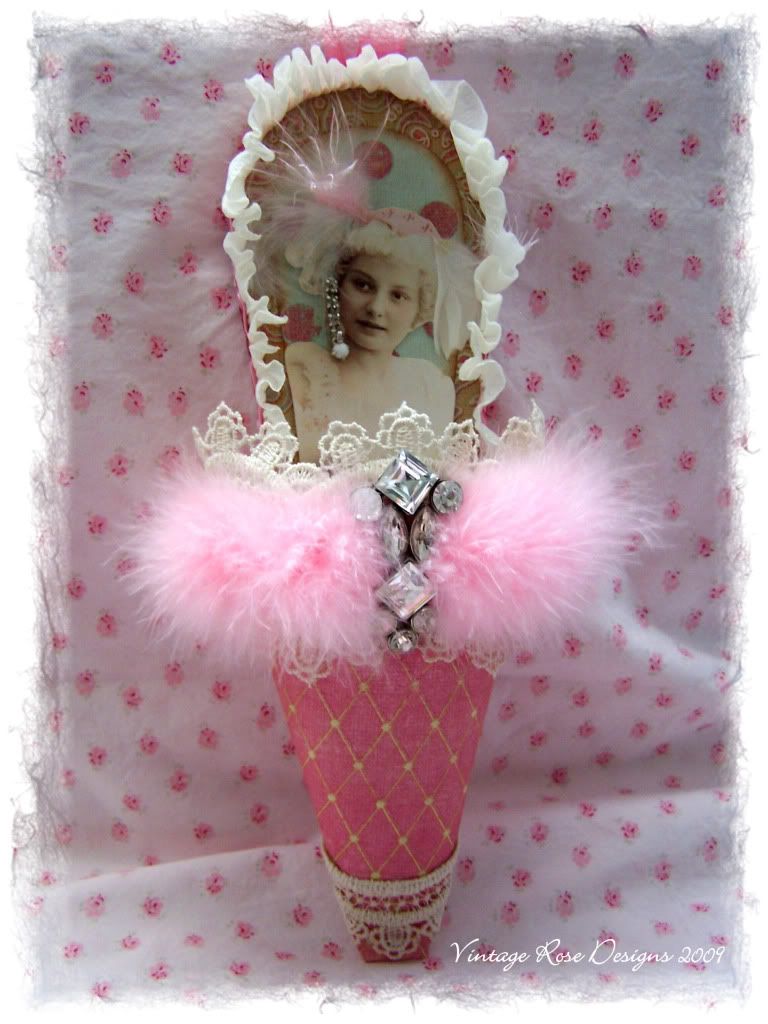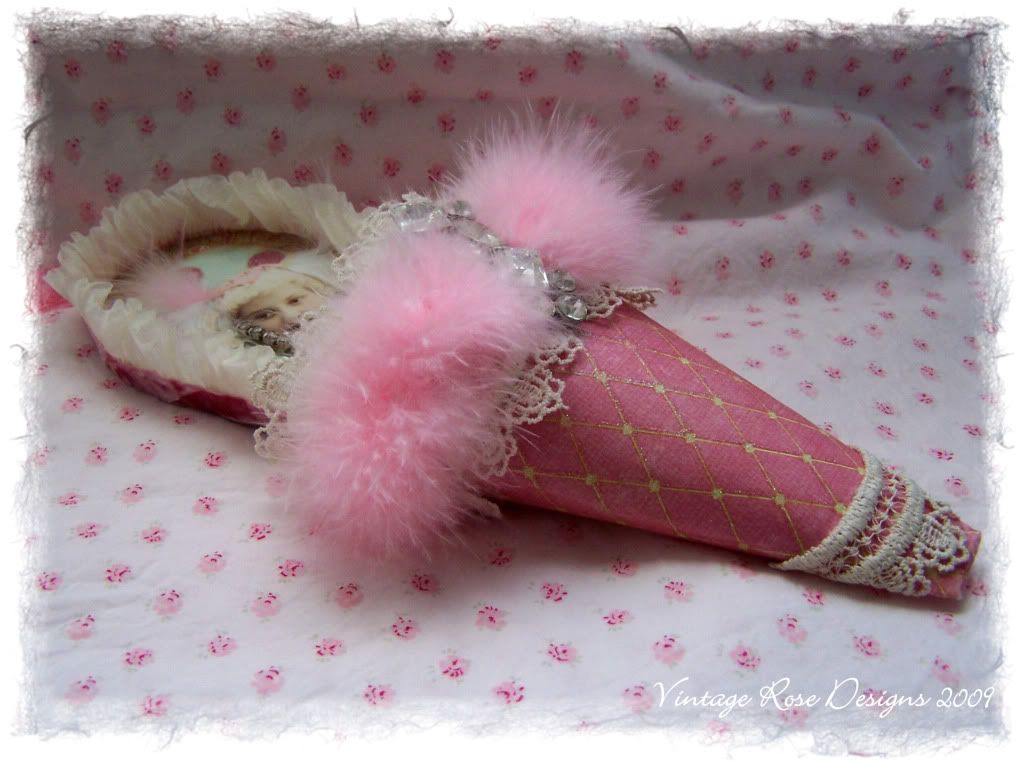 Love the BlinGGG!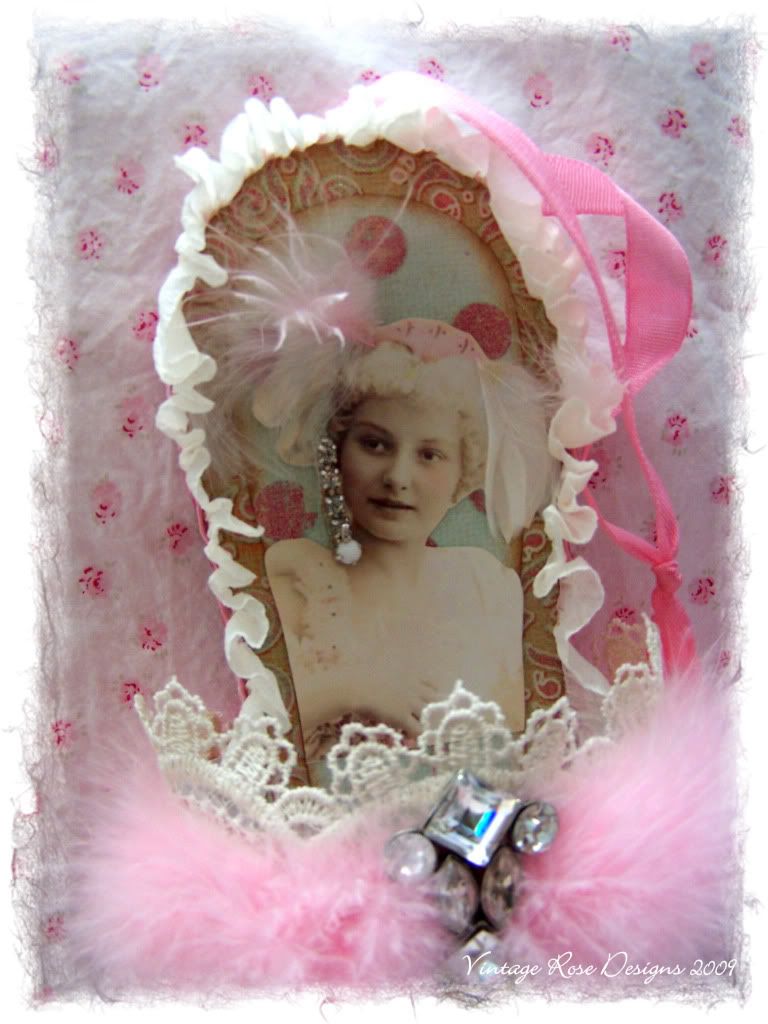 The girl is so cute with feathers in her hair. A very nice touch.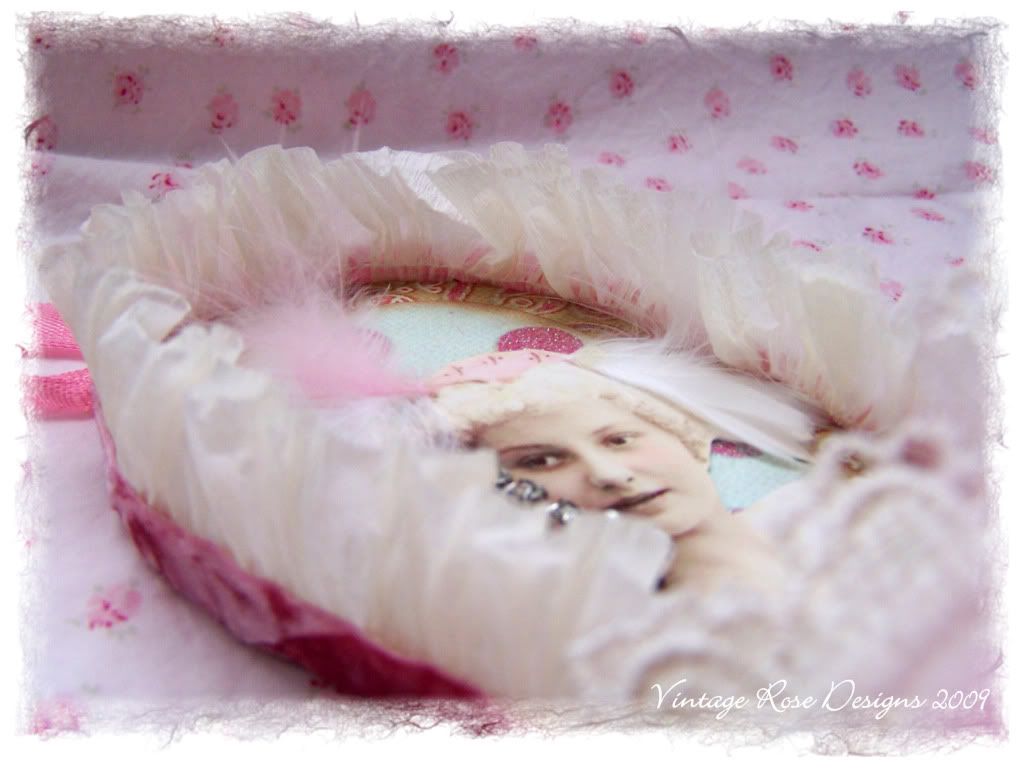 Its now hanging right by my vanity so I can admire it while I blog. Thank you Debi for having some fun creating with me!! Well, I better be off!! So much to do this week. My parents who live in Malta are coming to visit for two months. Its a very long flight, and they dont make the trip very often. So when they do, they do it well and for a while. They have never met my youngest yet eighter. So I guess I'll be blogging very very late at night when EEEveryones asleep!!!