Well hello there!! Come on right in...
Welcome to my humble little studio, my "Mom Only" room. So here is some tea for you and some fresh homemade cookies... Grab the cup and take a look around...
So here is my studio. I have only had this space for about 4 months now. Before that I worked off the dining room table. Until we moved the boys in same room so I can have a studio. My main craft is sewing but here lately I have been enjoying my experimenting with paper crafts, collages and such.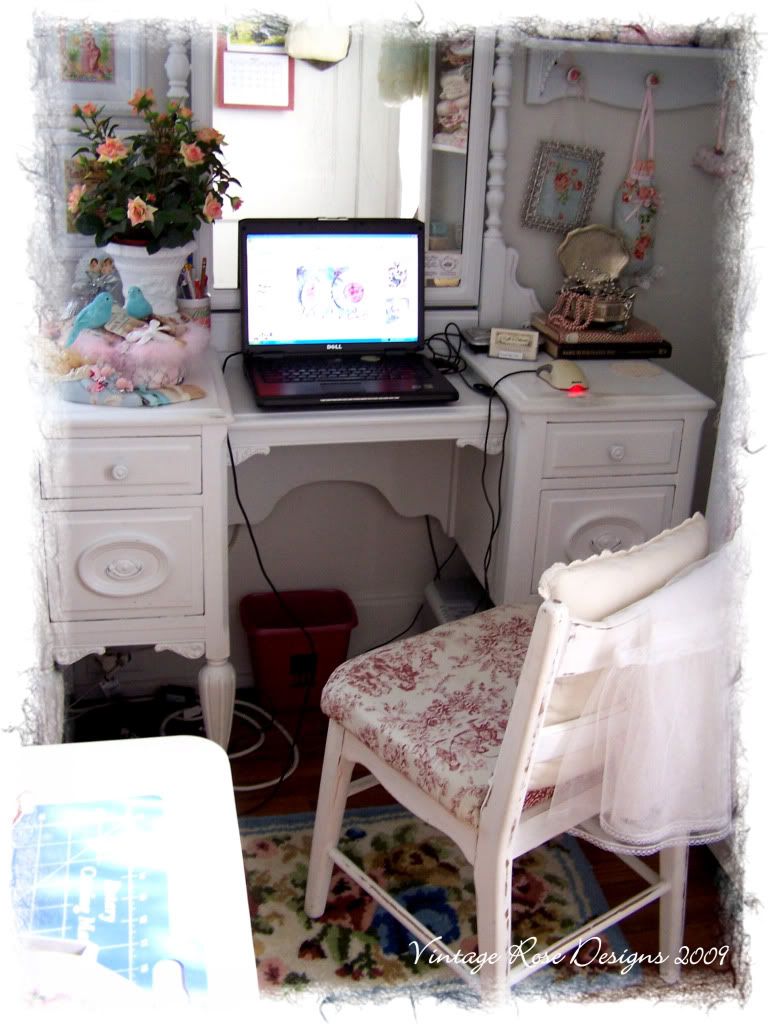 The vanity is where my laptop sits. That is where I spend a lot of time...
Goodies on the shelf are mostly little gifts or artwork from fellow bloggers. except for the rococo shoe. That is my creation.
Hehe!! My loot!!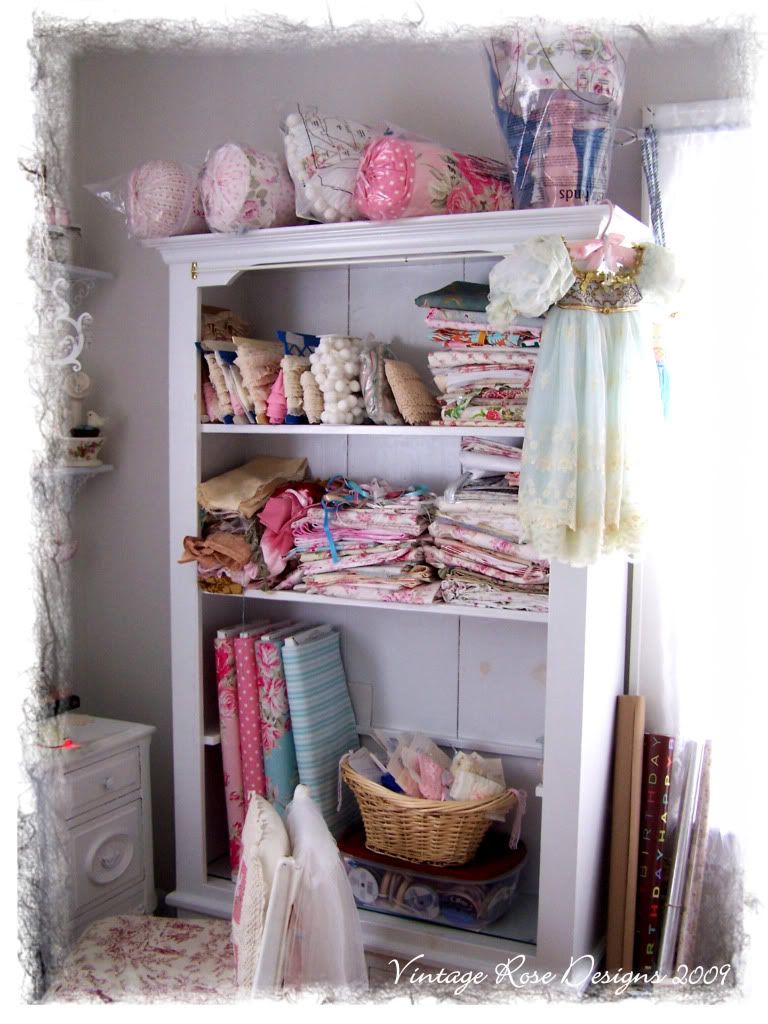 Fabric, lace, trim and ribbon storage. Below I have two drawers where I keep craft paint.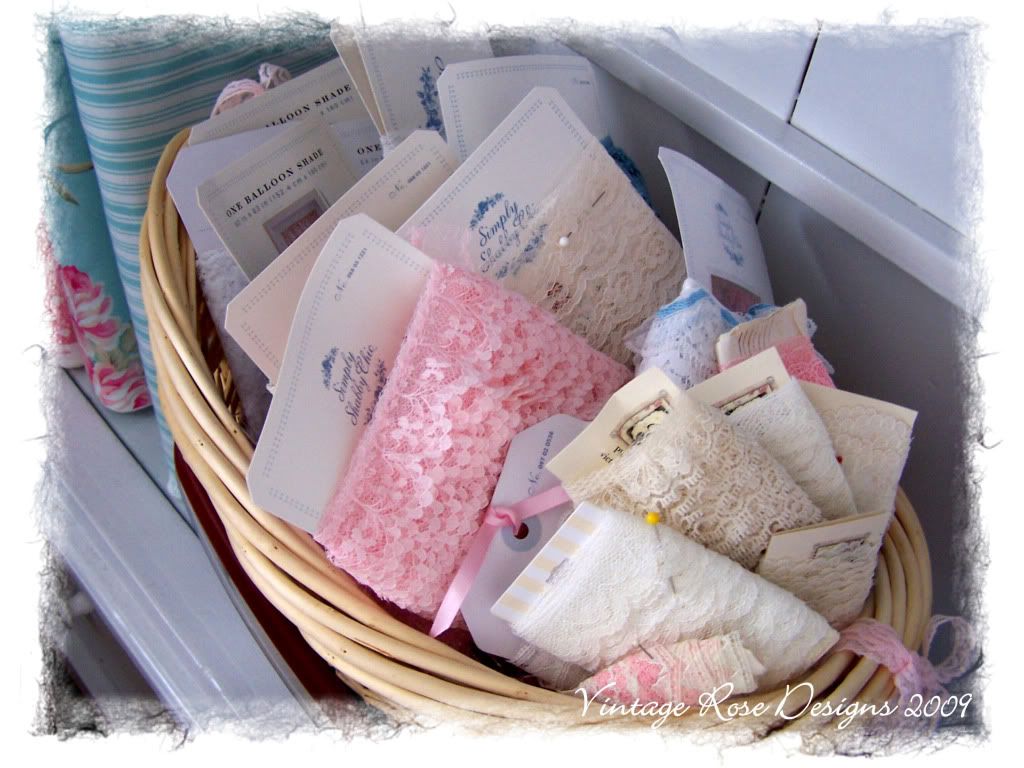 I don't throw anything away, don't I! Check what the lace is wrapped around!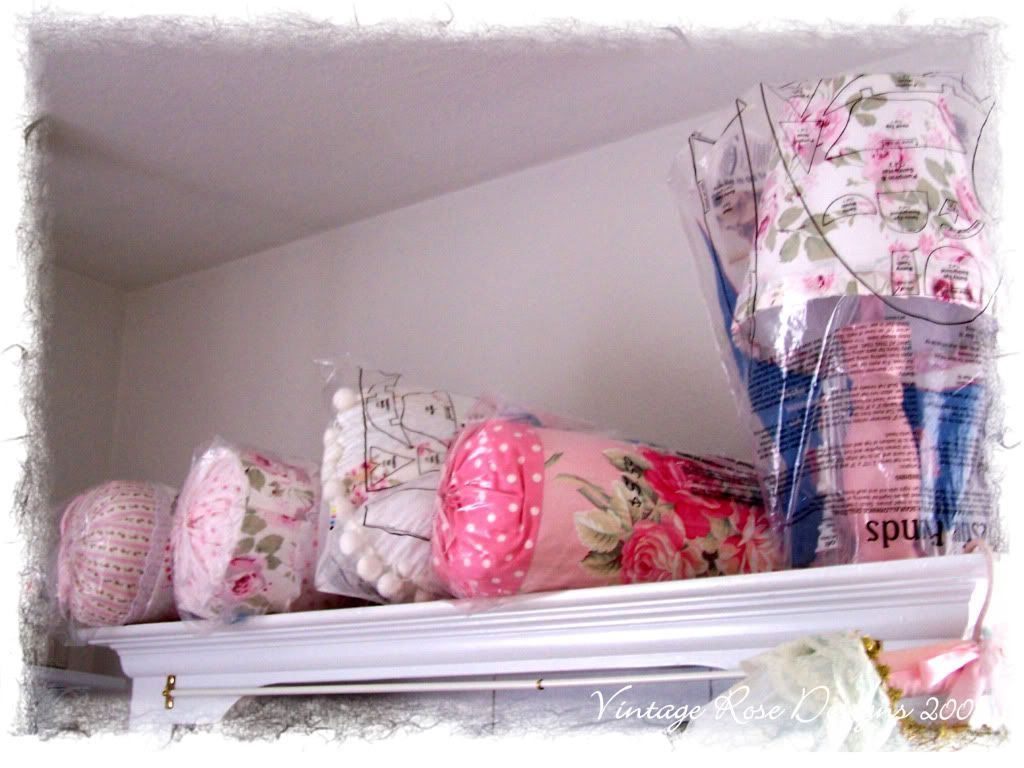 Pillows and other goodies, ready for a new home sit on top of the hutch.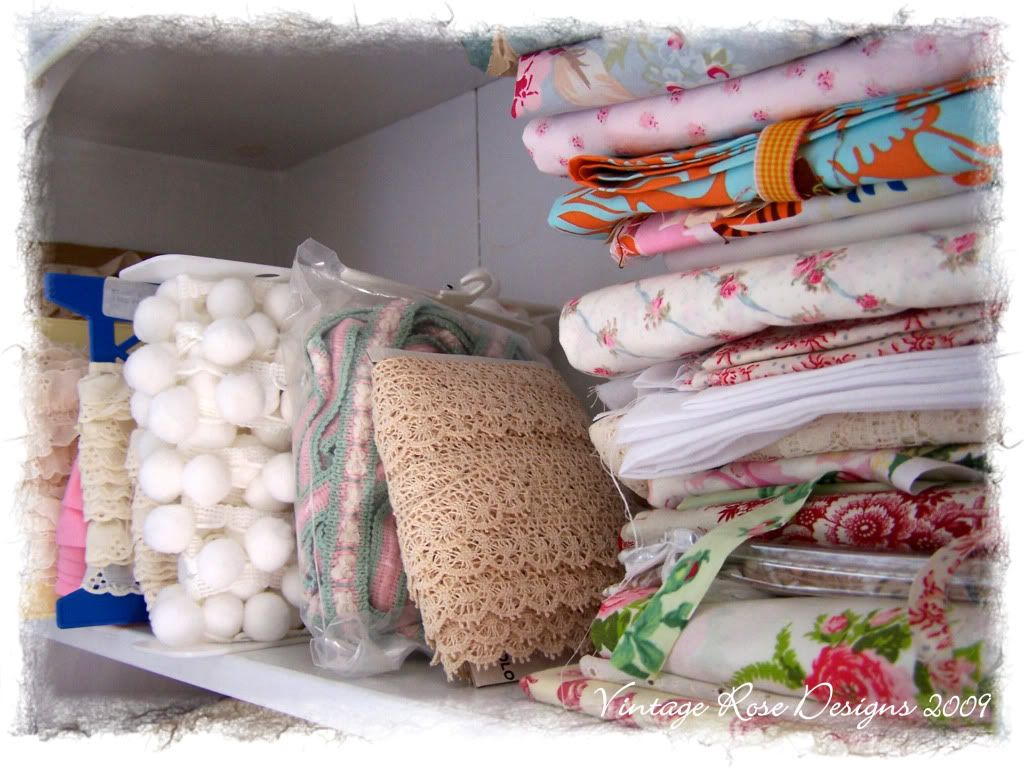 This is another storage hutch. Above in the glass doors I keep my buttons, beaded trims, lots and lots more trims and lace finds. My collection of favorite books to spark the inspiration. Below I store more fabric and other misc. supplies, brushes, canvas and so on...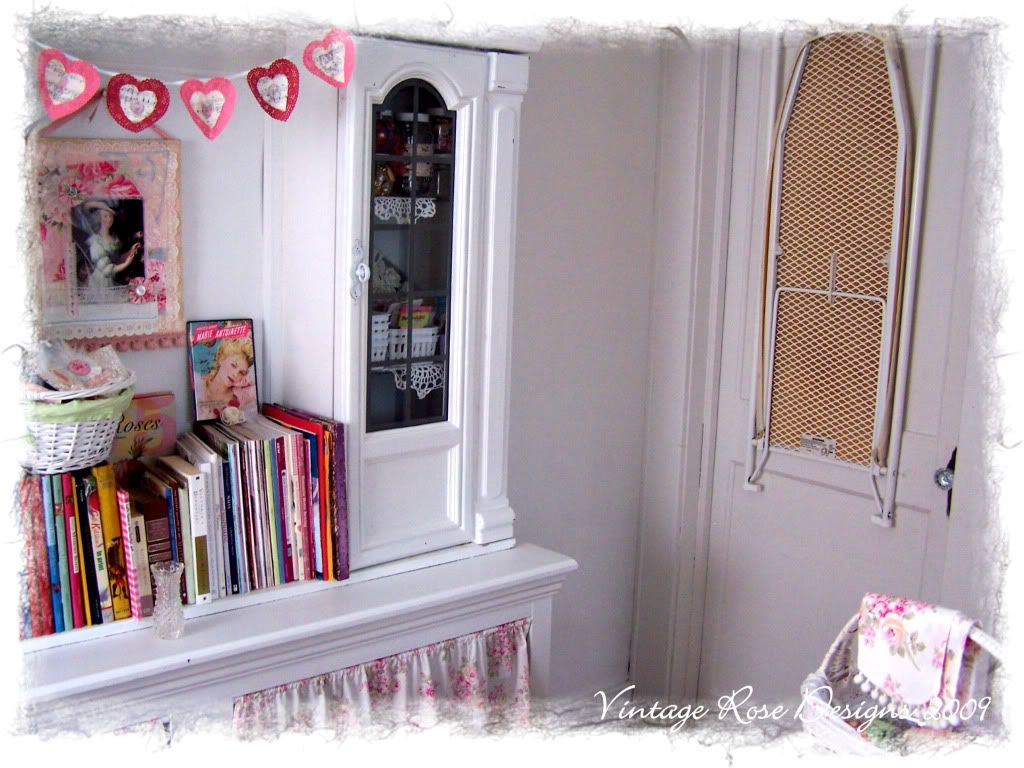 My board, more artwork from fellow bloggers and inspirations and goodies.
The white wicker basket holds my pins, needles, sewing scissors, cutters and other sewing goods.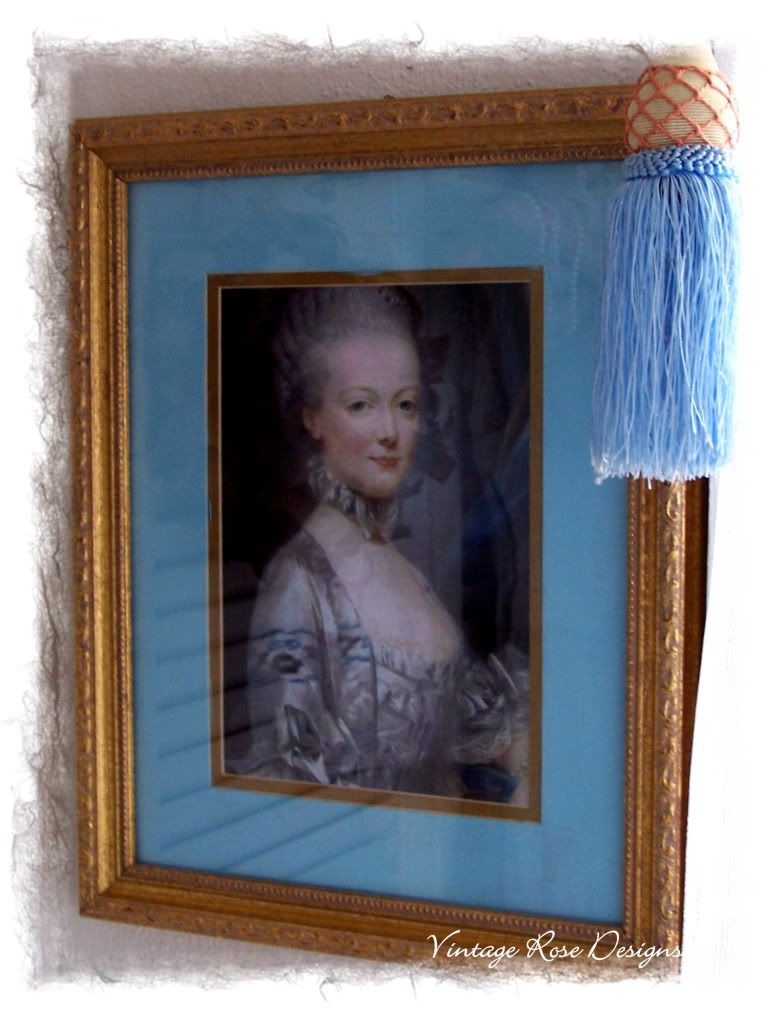 Marie here, keeps me in line. She makes sure I make things right and pretty. Eh Marie, what do you say!!?
Well, here are my precious sewing machines... Ready to get started on the new project, whatever that is!!
I hope you enjoyed the tour of my studio. So glad you came by for some tea. If you want to see more pretty spaces then hop on to
My Desert Cottage
for a complete list of all other artists and creative loving people who are showing their space today...
Have a wonderful weekend!!