I have just been so blehhh lately!! Gosh, I come in my studio and I want to do something but no idea what or where to start. I really need something to get me going. I have tried looking at blogs for driving inspiration and when I do that I end up blog surfing endlessly. Last thing I worked on was this banner, Paris. I worked on this last weekend. It is made out of brown paper bags I got from the store with frozen foods, a stash that is growing, and I felt that was my way of going green and repurpose the bags.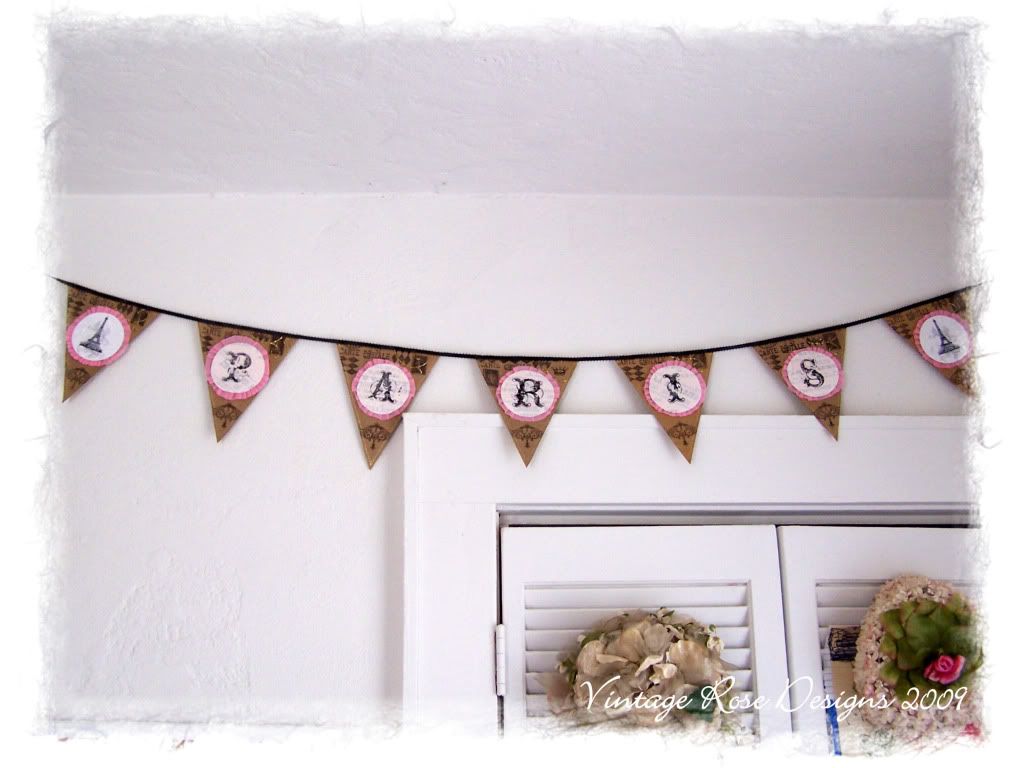 I was working on a couple of swaps but those are now over. I am still recieving Marie tags. I have about 4 of them now. I will post pictures later.
How about you? Do you want to swap? I really need something to get me going. Collage, tag, banner, mini book, somethinggggg!? I have a lot of french rococo art, illustrations ,vintage graphics, photos, scrapbooking material, just need motivation.
Now I am hooked and have been enjoying all the art coming in the mail.
Anyone game, leave a comment. I'll be waiting.
PS. Perhaps you know of a swap that I dont know of, please let me know!!!