I had been wanting to post this post for a while now and I just couldn't wait to share. Oh, I've had so much fun doing this. Its the Marie Antoinette Tag Swap that Arielle from
Le Vintage
hosted. The tags are all in the mail, randomly addressed so I dont even know whos getting which.
So I had to created 10 tags to swap with 10 other bloggers. I have not done tags before, ever but I've seen so many pretty ones in blogland. I thought that I will probably end up doing them all the same, cos I wont know what to come up with. But alas, I was wrong!! I may have used the same Marie portrait in a few but not a single one is like the other.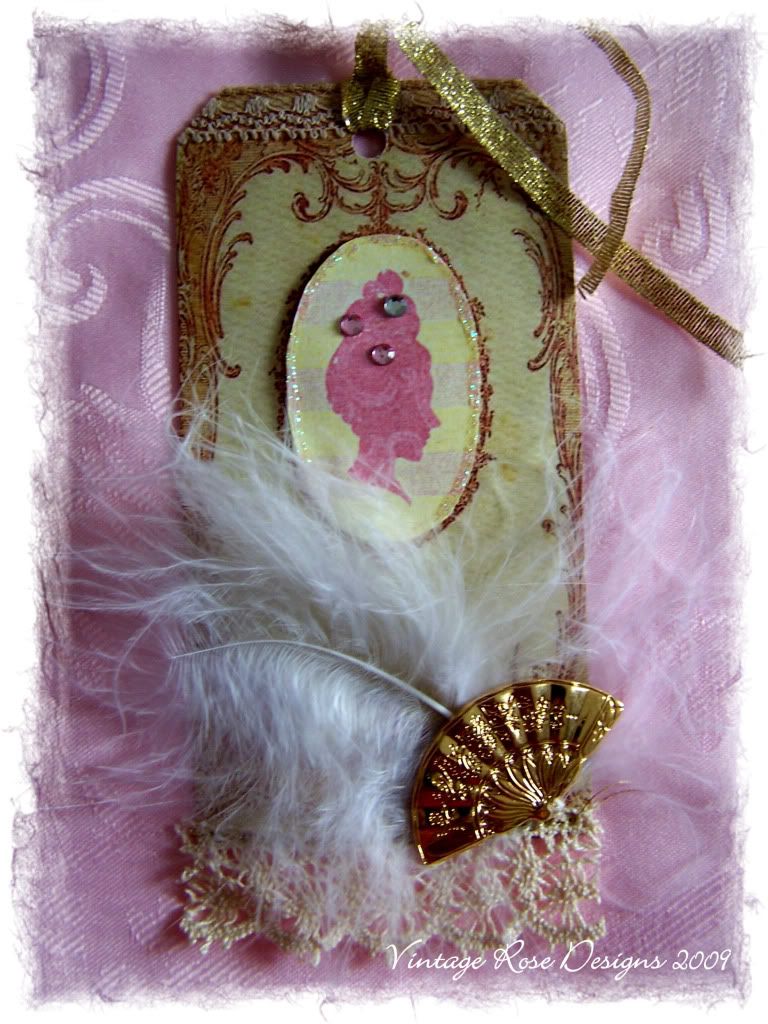 I did use a lot of stamping. I love it.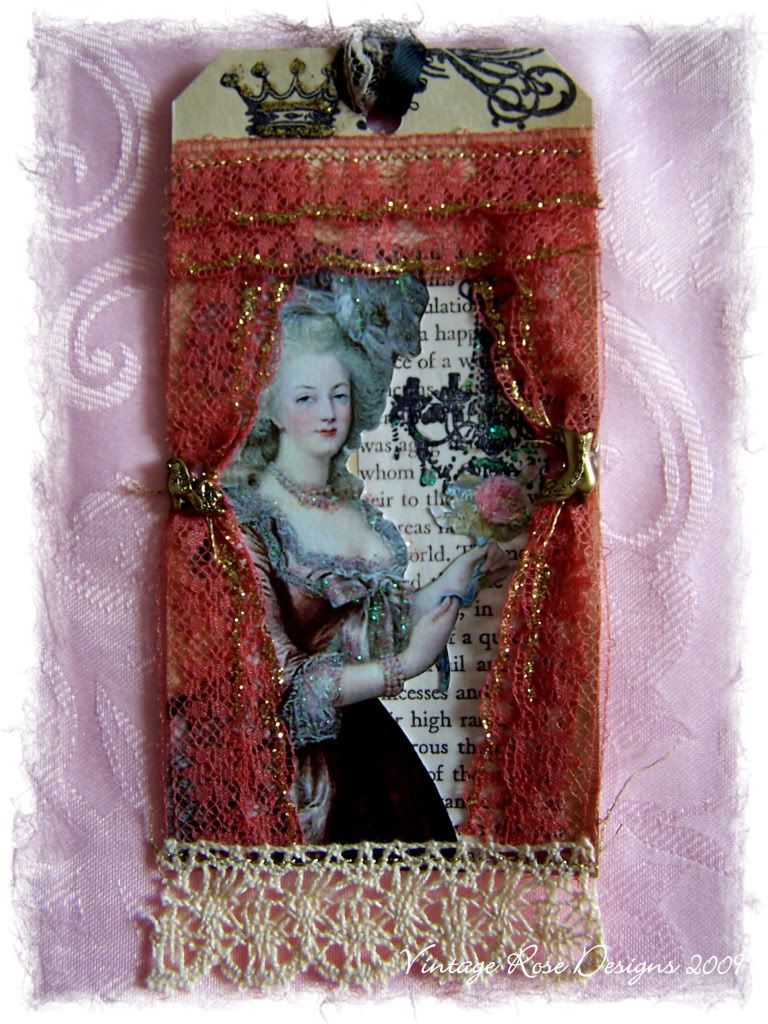 I also found a Vintage Book about Marie Antoinette online that I bought for next to nothing. I got it for 49c!!!! Can you believe it??! Its Marie Antionette, Portrait of a women by Stefan Zweig, copy from the 1930's.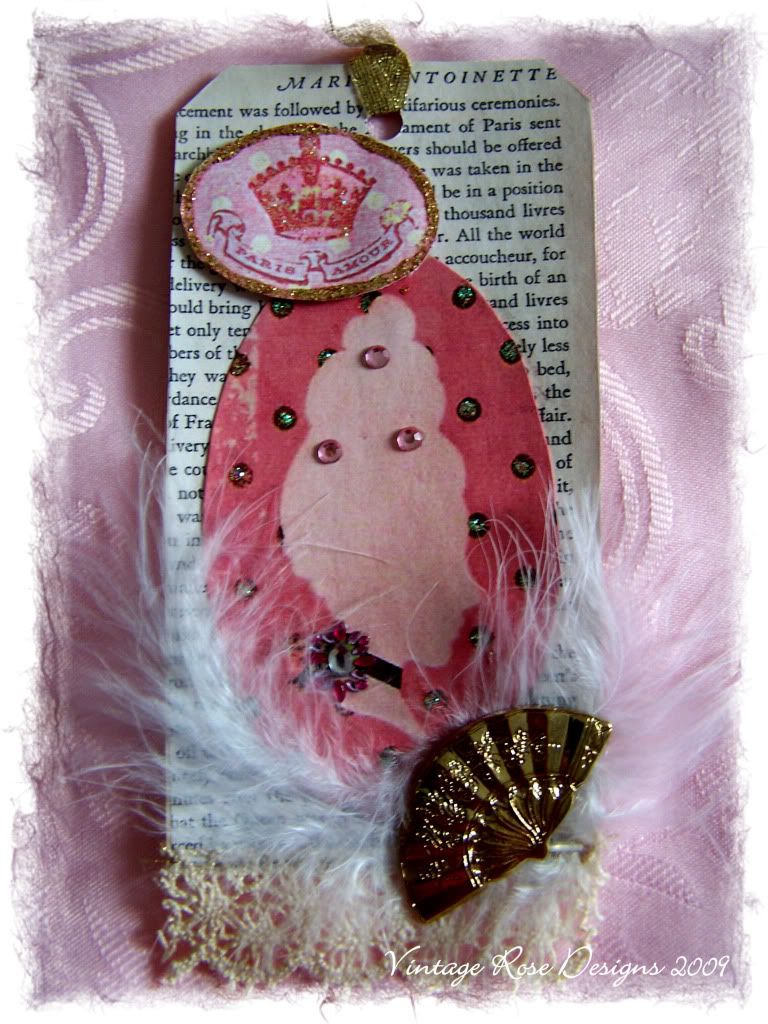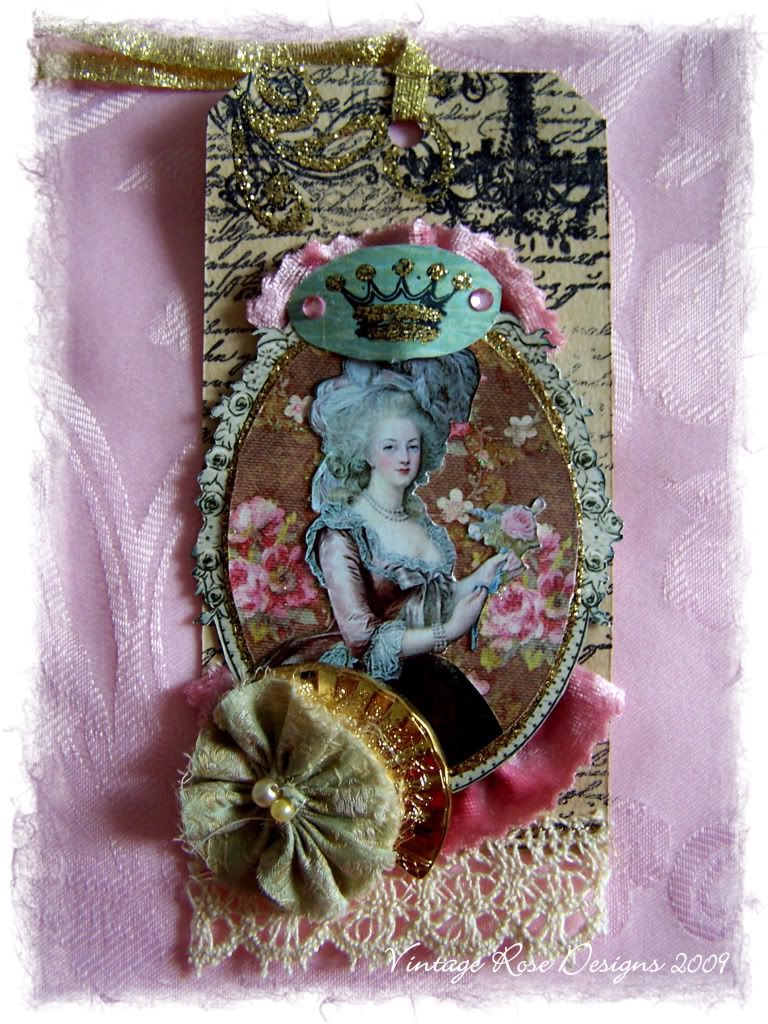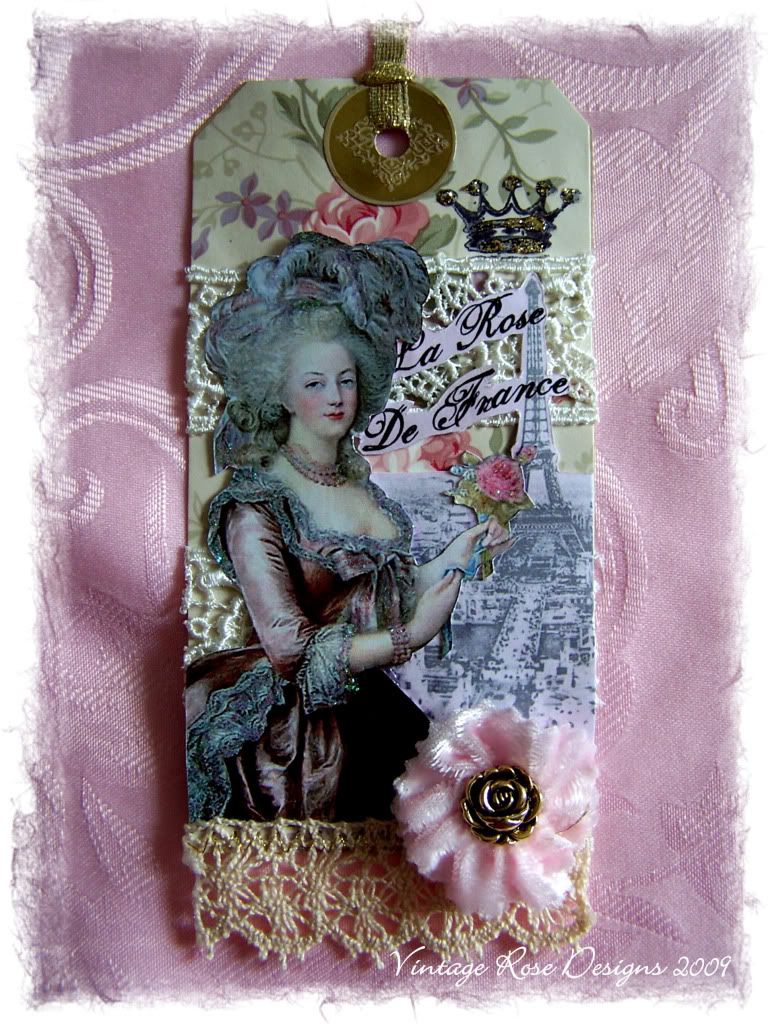 Here are variations of the back of the tags.
I tea dyed the card stock for the old vintage appeal.
I have also recieved my first tag from Deb of It's all Good. I love the embossing technique and I would really love to try it. I'll have to look into supplies for it.
Thanks Debra, I love it!!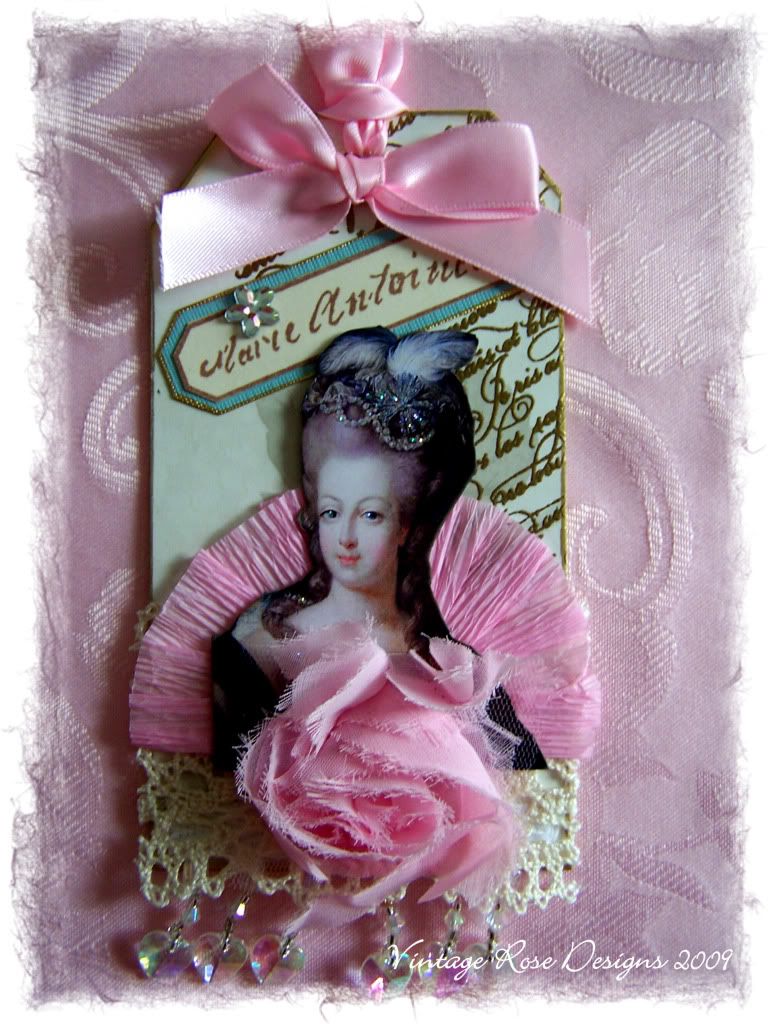 I will post more as I recieve them and I can't wait. I have been very excited waiting for the mail man every day.
I am right now busy cleaning and I am also trying to get my studio ready for the
party
.
The party is a great reason for me to get busy sorting this mess up. I only had this studio for about 3 months now but boy!! Sure didnt take long to make the mess. If you have a space where you craft and you would like to share, make sure you click the image to get the details of the party.
Well, I better get busy...