Yepp, thats right, didnt last long. Now I have paper all over the floor, and remember the table? Yepp, now buried under again.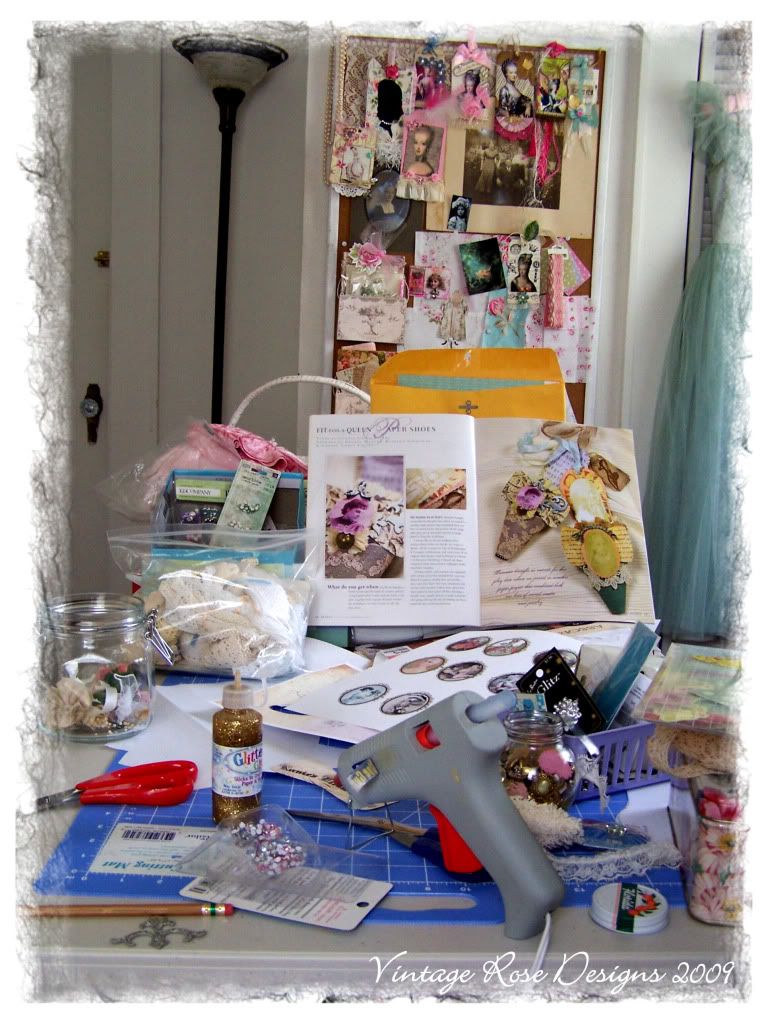 I am working on a swap, Debi was so sweet to agree on doing this with me. We are working on a paper shoe. If you have Marie, the Stampington magazine, you'll know what I'm talking about. You can also see it wide open on my table there. And Debi, if youre reading this and looking for the shoe on that table... You're not gonna see it grrrl!! Would you think I would leave it there??
It took me a while to start with it. Not sure if it is just me or it happens to everyone who creates. First, it takes me forever to decide the basics, if its a sewing project then....Which fabric am I going to use?? Yeah, I pull fabric out and more fabric out, then I give up and come back later... same with paper project, pull paper out, pictures... Oh the process is woooohhhh, make up my mind allright!! TODAY!!!??
Until I pick those basics and cut, then oh!! Its a breeze from there... Once I know the basics then I start Oh Lala ing around the room oh, yes, this looks lovely, and that may do, and giggle oh, this is perfect!!! I love it.... Squeel here and there!!
Yepp thats me!!
Anyway, I am off to work some more, I am having too much fun. I also have a great idea for a swap. I have never organized a swap before but I'm getting hooked on swaps... Teheee!! Thinking about a swap for another accessorie you see a lot of in 18th Century Fashion....

hint hint!! Let me know if you are curious!!