For my older prince's birthday we bought him a quick set pool. He had it set up in our yard, then we realised the land sloped some and pool was sideways. My hubby mowed the lawn so this thing had grass in it. Soooo, I spent a good chunk of my weekend, emptying it, cleaning it, moving it, and setting it back up and getting it running again. When I was done my son jumped right in and he wanted company. After all the work I put into it, I didn't think twice. This pool is not the biggest. Its 8 feet wide and 30 inches deep. But hey, it was warm and the water was so tempting so I changed and just floated in it on a doughnut...LOL...boy I felt like falling asleep, it felt so nice and I was comfortable too. I love the water and I miss the ocean. Summers in Malta growing up, we were at the beach anytime my dad wasn't working. Here I am in my blue Bikini... playing on a boat on the shore with my sister, far left, to her right is my younger brother and two cousins and me far right.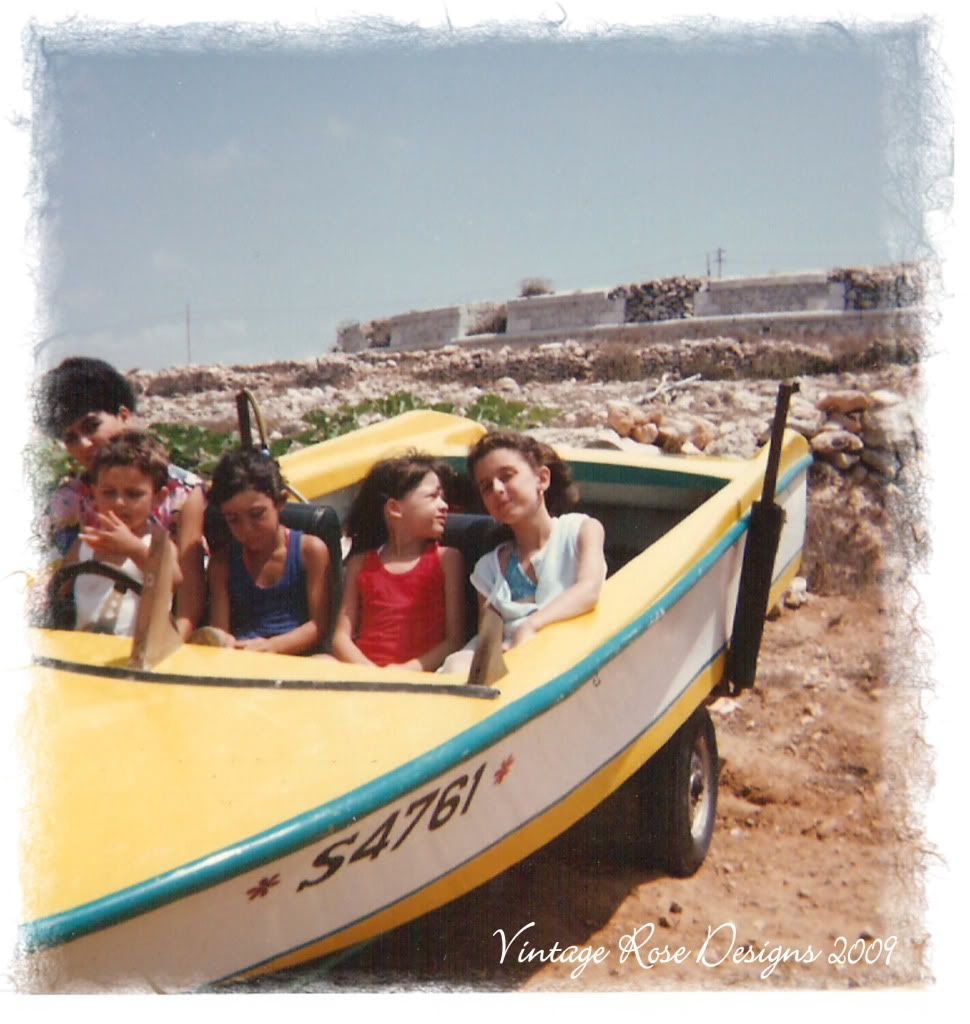 The when I grew a little older I took to scuba diving. I dived around the islands, several dives. Shipwrecks from WW2 and tugboats. Boy, it was fun!! I was quite a beach bumm too...LOL. There I go in my red bikini... I'm stoked with this picture because I will never show me wearing beach wear now.
Now, I settle to a ring of water in the yard... Guess you can say, you can take the girl out of the island, but you can never take the island out of the girl =)
Well after all that wading I didn't do much in my studio. I did play around a bit with dying and staining some flowers and trims and a couple of birds. The flowers above where tea stained then picked a few and color stained them too. I love the way they turned out.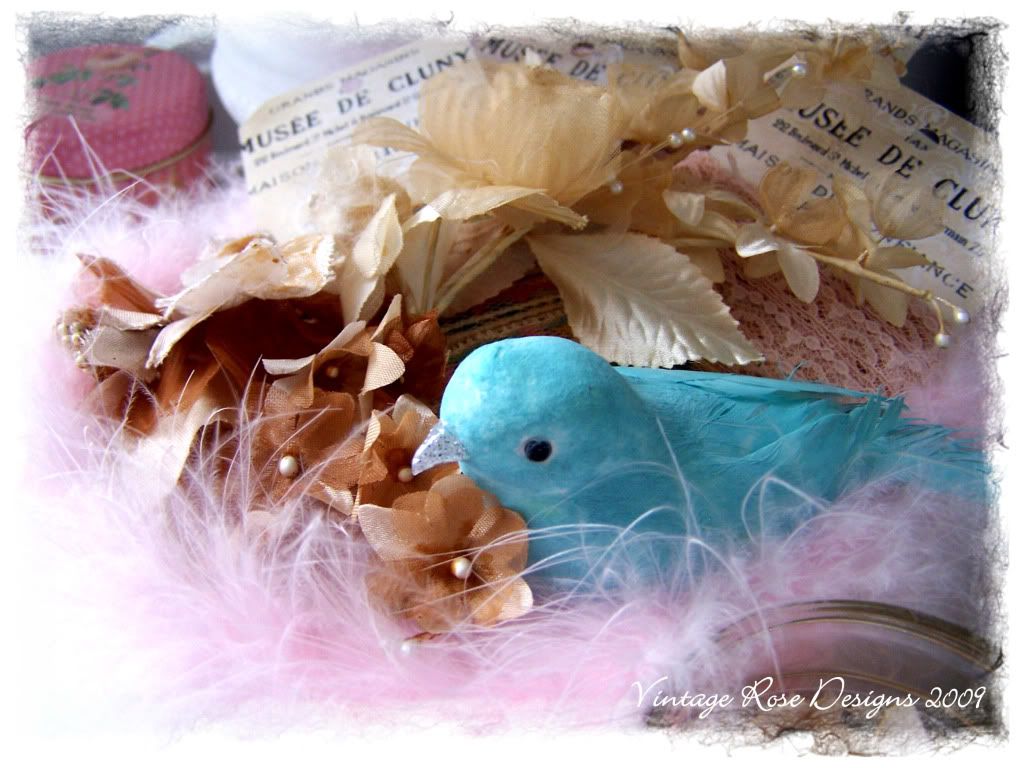 The flowers by the bird where coffee stained, I do like the deeper stain of coffee but not a fan of the smell. I am still trying to find a way or better coffee to use. I also stained the bird, he was white. I want to go to a lighter blue next time but have a few more to play with and I still like this pretty feathered friend now sitting on my vanity.
These trims, I have loads of. So I decided to stain some of them and make a few cards. The Ad Image came from Shabby Chic Papirskatter and its now one of my photoshop brushes. I love it and I'll use it again ...
Well, I thank you again for coming by and read my ramblings...