As the end of school year closes in, it always tends to get a little busy around here. Trying to get things done and doing some more sewing before my older prince is home to rule!!! I have been working at the theatre again for a drama play, 'Battle of Shiloh'. Me and my friend Cari painted a flat for the play that opens on
Friday
.
Cari is a very wonderful friend of mine, she is a blessing. Her and her husband who is a Pediatrician and their two little boys, travel to parts of Africa on missionary trips every year where they help in clinics and ministries. Here is her blog she started recently where she will be journaling their missionary trips in the very near future. Their next trip is a two month trip and they leave on Tuesday to Togo, West Africa. I'm gonna miss you Cari.
Currently I have also been busy helping out two friends of mine, also
crafters
and sewers, on getting set up online. Amanda is also my future sister-in-law. She makes coin purses and she has sold them all around town. I am going to sell some of her purses in my
Etsy
store. In the meantime, I will be helping her to get a
paypal
and store going for herself.
Well, here is somethings I have been working on lately to put in my Etsy store. These are make-up, toiletries drawstring pompadour bags and they are tall enough to hold tall shampoo or lotions bottles. Pretty to decorate your bathroom or could be used as travel bags too.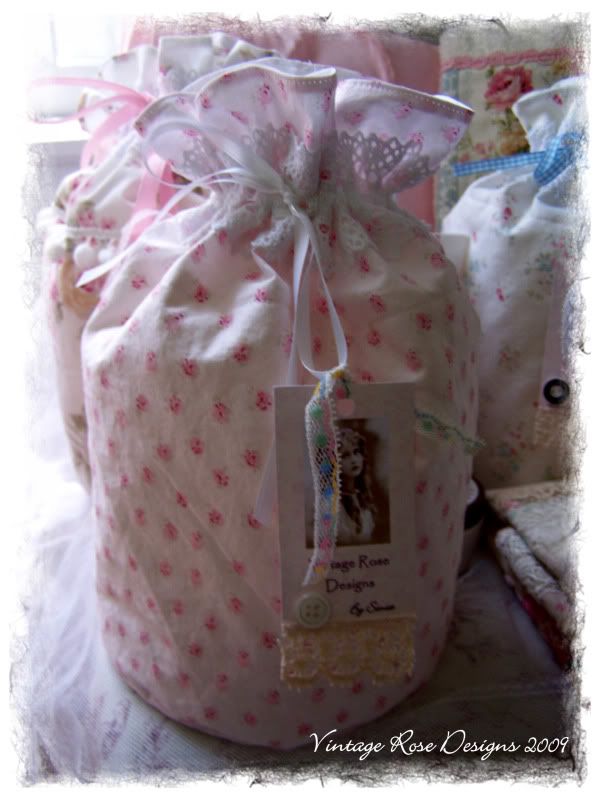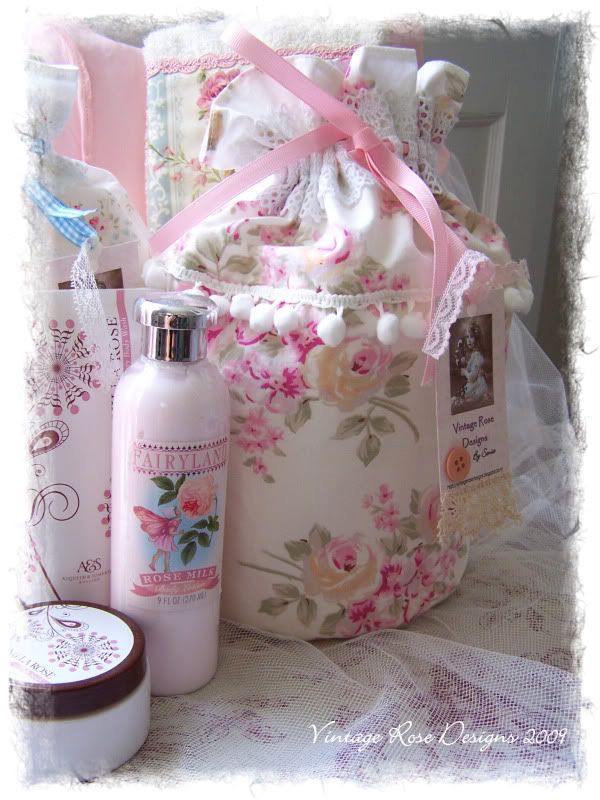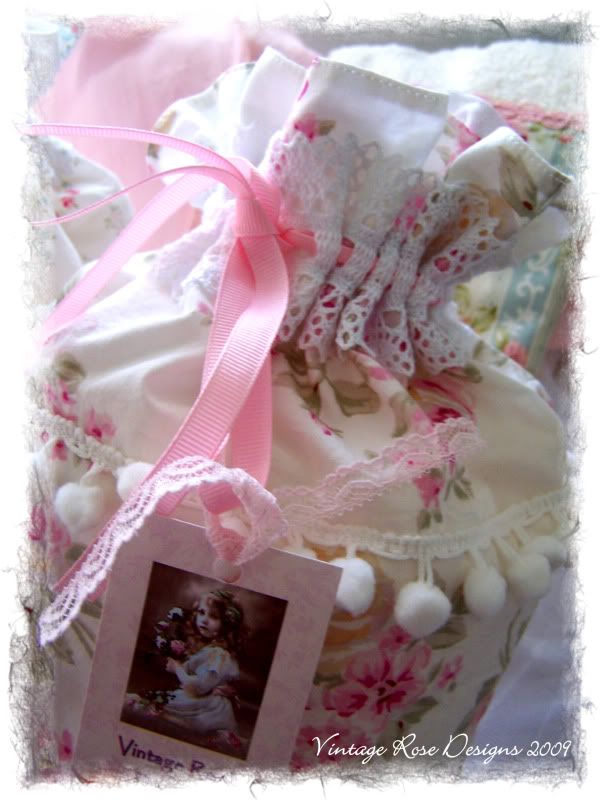 They could be used for anything really. They are about 12" high. They were so much fun to make. I am also going to list my apron from my previous post on
Etsy
, hoping someone would love to give it a new home in their kitchen. I will be working on listings for the rest of the day today. Fun Fun!!