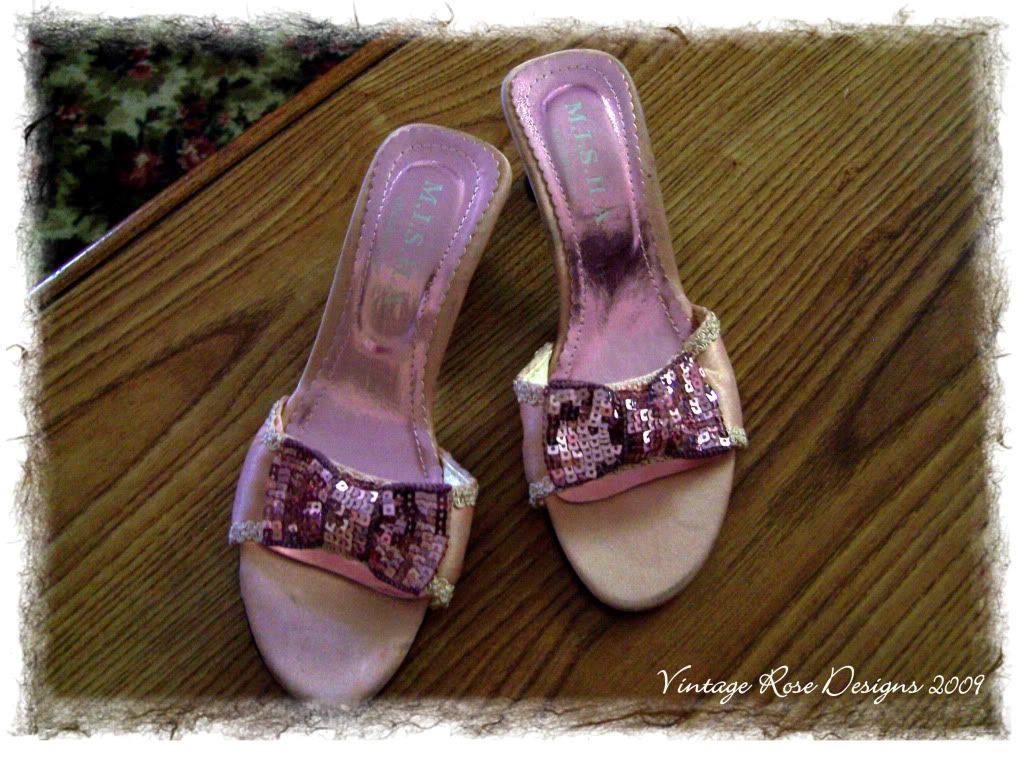 Like I have mentioned before, I am currently helping a couple of ladies get set up online. Today I am going to introduce you to Miss Alice.
I met Miss Alice, where else but at a Tea Party she helped host for MOPS (moms of pre schoolers) She came in with loads of vintage hats, boas, pretty china... Of course, when tea was done with, we got talking and oh boy!! She sews, shes an interior designers and loves everything vintage, particularly Victorian and she can treasure hunt like the best of them... She is a total sweet heart, full of ideas and creativity. We have so much in common.

She has sewn all her life, had a career in interior design and now she runs a teaparty business, tea parties that she hosts at Miss Alice's Place. But she also has a large collection of purses, vintage finds, pillows, furniture and treasures, some she designed and made and some she found, that are ready to find a new home. I encouraged her to get online, particularly blog. She will find out that she is not alone. She also wanted to know more about etsy ;)
I went to her tearoom and home and when I stepped in, I felt I had stepped back in time. You have to see it to believe it....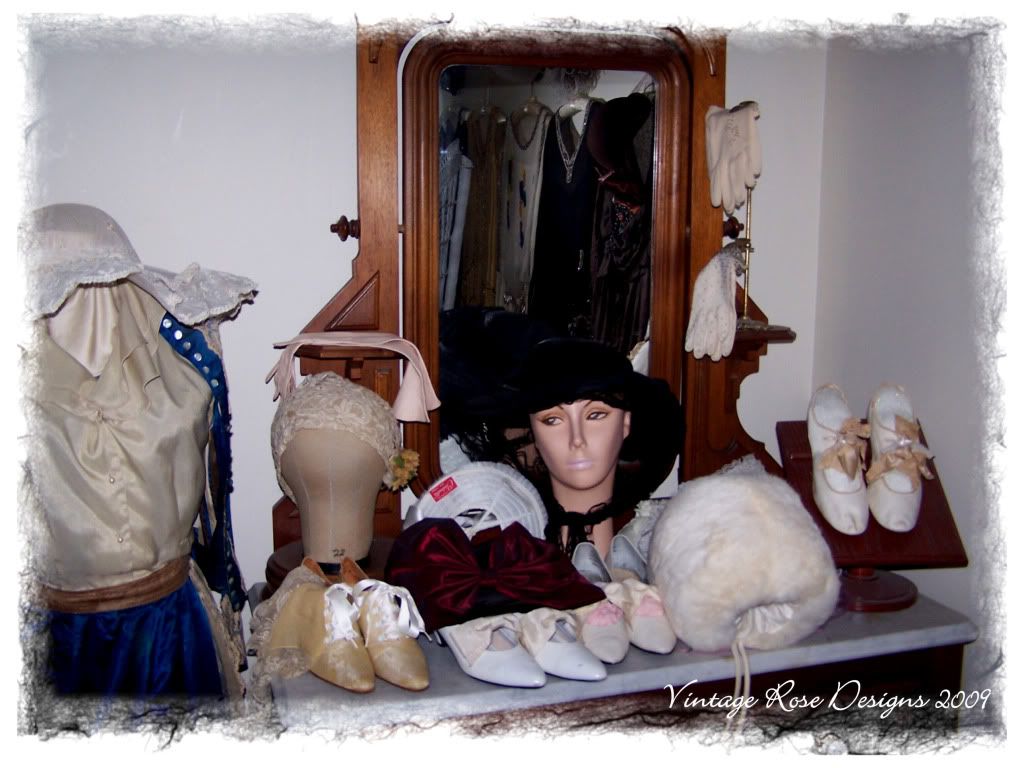 She has a huge collection of vintage clothing including shoes, hats, gowns from early 1900's and other accessories. A collection that she had been started on long long time ago. I was truly amazed by it all.
Vignette in her studio...

Powder room =)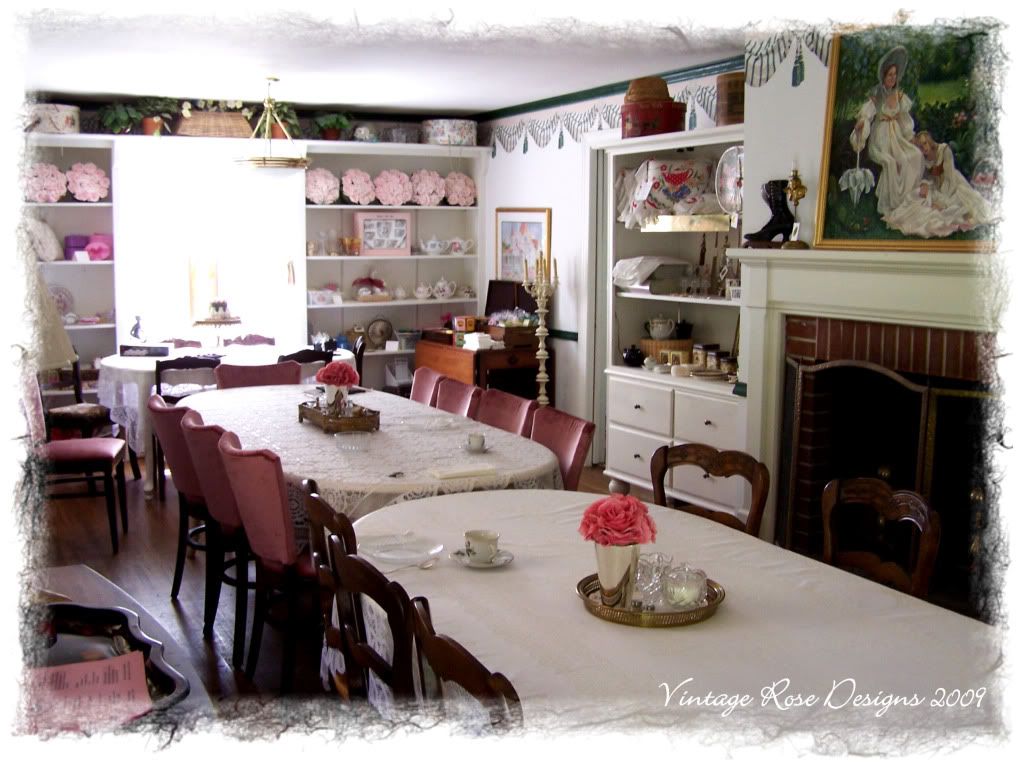 Above is her Tearoom. Tea parties are by appointment.



Gowns hanging in her studio.
A chair she redid. I love it.
And following are more of her creations...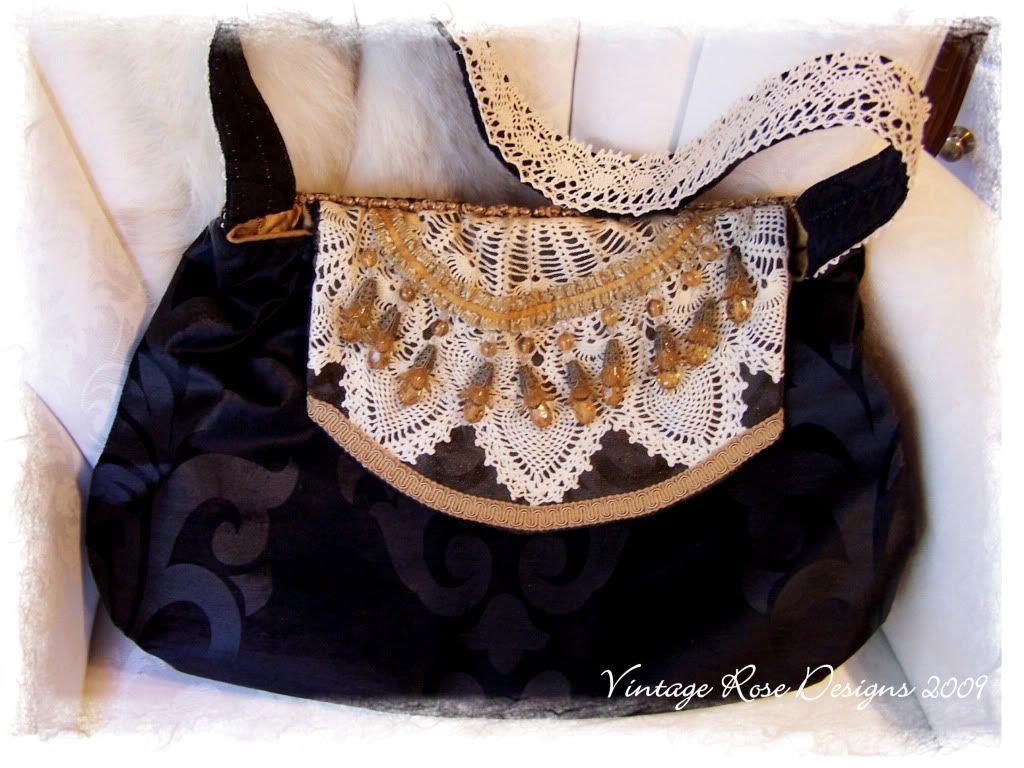 She is very creative. Her blog is now up and running. She is still learning her way around the internet in general. But we are working on her getting used to running etsy and blog. Yes, she will have an etsy store. It will be grand I tell you that.


So I would like to ask you to please please go visit her at her blog
Miss Alice's Creations
and welcome her to blogland and give your words of encouregment to her. She is so new to this and I think it would mean so much to her if you say hello.
Thank you.
Ok, moving on to another thing I mentioned yesterday is the new pages I finished on my altered book.


These pages feature Francois Bouchers 'An Autumn Pastoral' and Jean Baptiste Greuze's 'A White Hat'. I love Francois's romantic setting and scene with the couple by a fountain in the garden. The lady in white hat is a pretty lady with beautiful features. To think that this is to her what a photograph is to us. But with much more work and skill put into her portrait of course.
I stamped script writing on fabric. I'm starting to really like stamping and have a few already. I especially like Tim Holtz collections.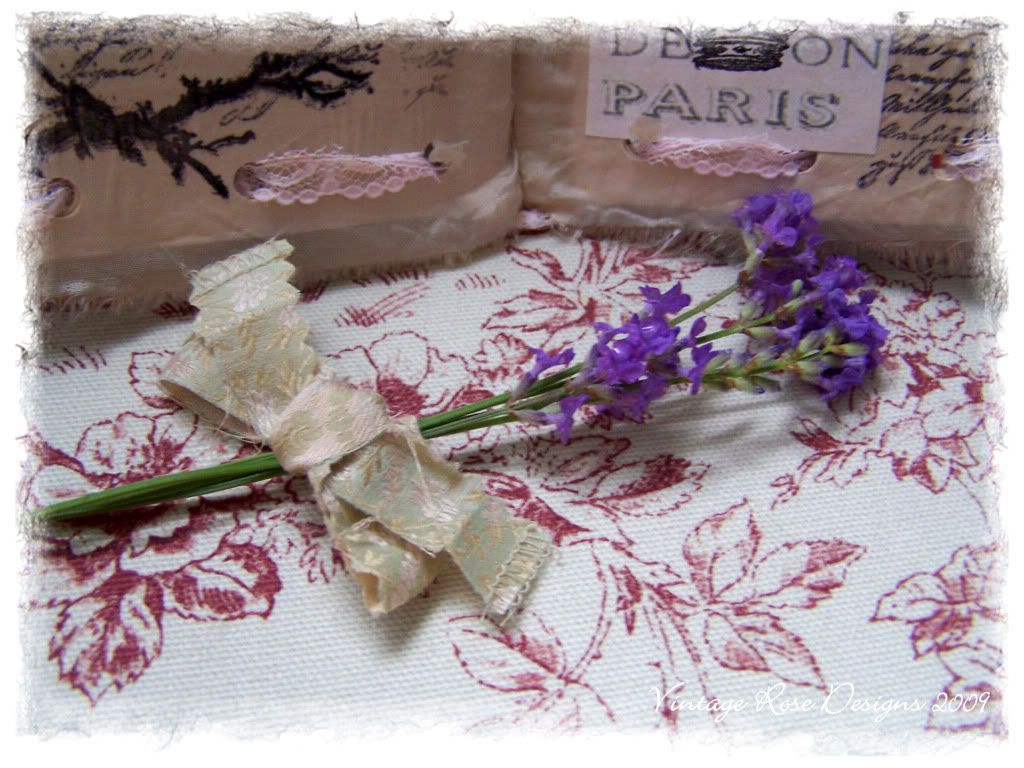 Above is some lavender from my garden. Not a lot but my gardening was not my top priority this year. I love the smell of lavender... I might dry this tiny bunch and put it in my book too.
I am just noticing that somehow my post is coming up with two font colors. I am not sure how it happened but I do not dare go fix it because as crazy as blogger can get sometimes, I do not want to loose the whole post. As it HAD HAPPENED before and I was not very happy about that.
Thank you for coming by today and taking your time to read and leave comments. I Love to hear from all of you. I had been so wrapped up this week with my oldest prince starting summer vacation that I did not do a whole lot of visiting your blogs. So the next few days I plan on doing some catching up. So expect me to come by.