I am sitting here, 11 at night. I am ready for bed but I thought I write a short post. I have been lucky at the Cottage Charm Giveaway to win ONE of my favorite giveaways even... I was so excited to open up my package and unwrap these.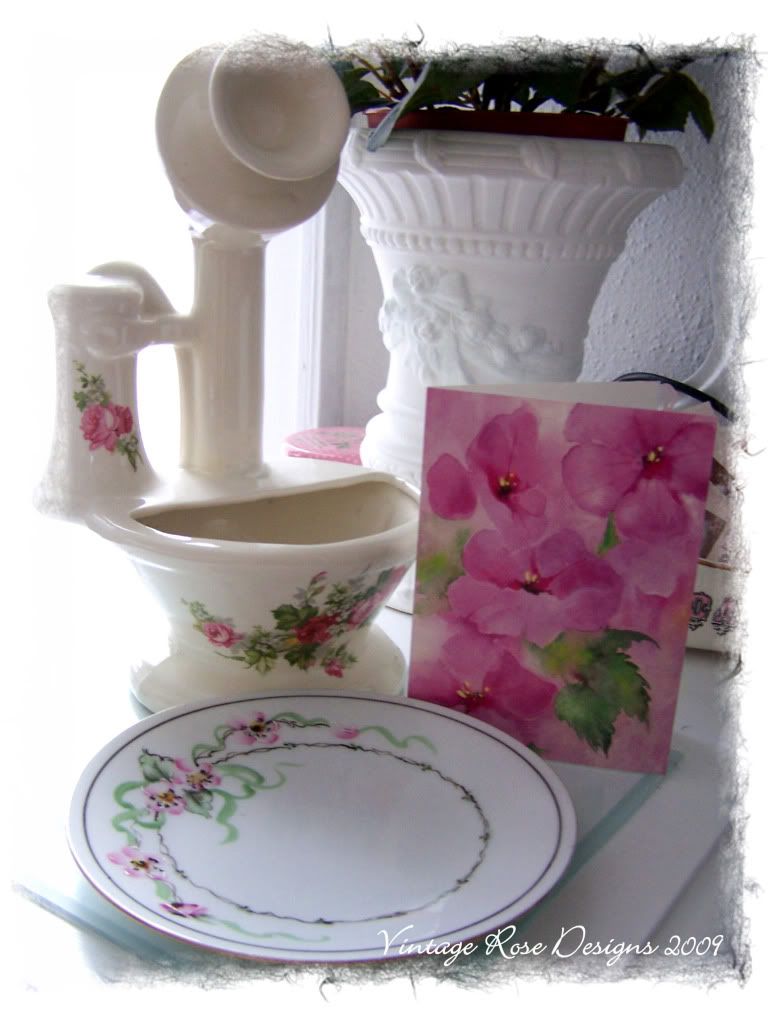 These are my gifts from Shari at
My Cottage of Bliss
. Please visit her blog, you will not regret it. Its very inspiring and there is also a very informative tutorial if you are fixing to paint your next shabby chic piece of furniture.
The plate is really pretty. I Love Bavarian china...!! And the phone.... oh, it is a very unique piece in my book and I love it. I think it looks great with the little ...hmm, well...its a soap dish but I want it in my studio not in the bathroom. Its a clawfoot tub with roses. Maybe its a start of a porcelain pieces with pink roses collection.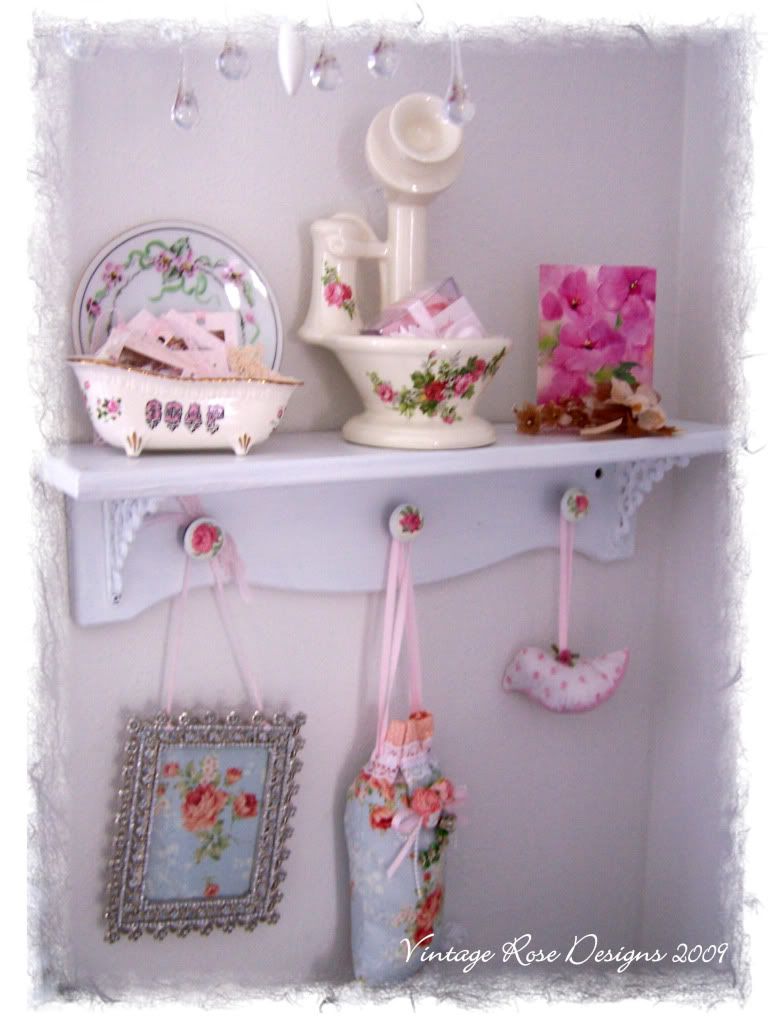 OK, I finally took that loooong trip, (its about 35 miles I think) to the nearest city so go to the book store for my copy of Marie. Bahhhh!! They didn't have it...grrrrrr. I bought the Sew Somerset and ran out. Well, I like it and it has a lot of inspiring projects in it but remembering the previous issue. There where some works featured that I loveedd. Seemed like they were right down my alley. So if anyone reading this has that issue and want to trade.... I'm game


To be specific... The following is the issue I'm looking for...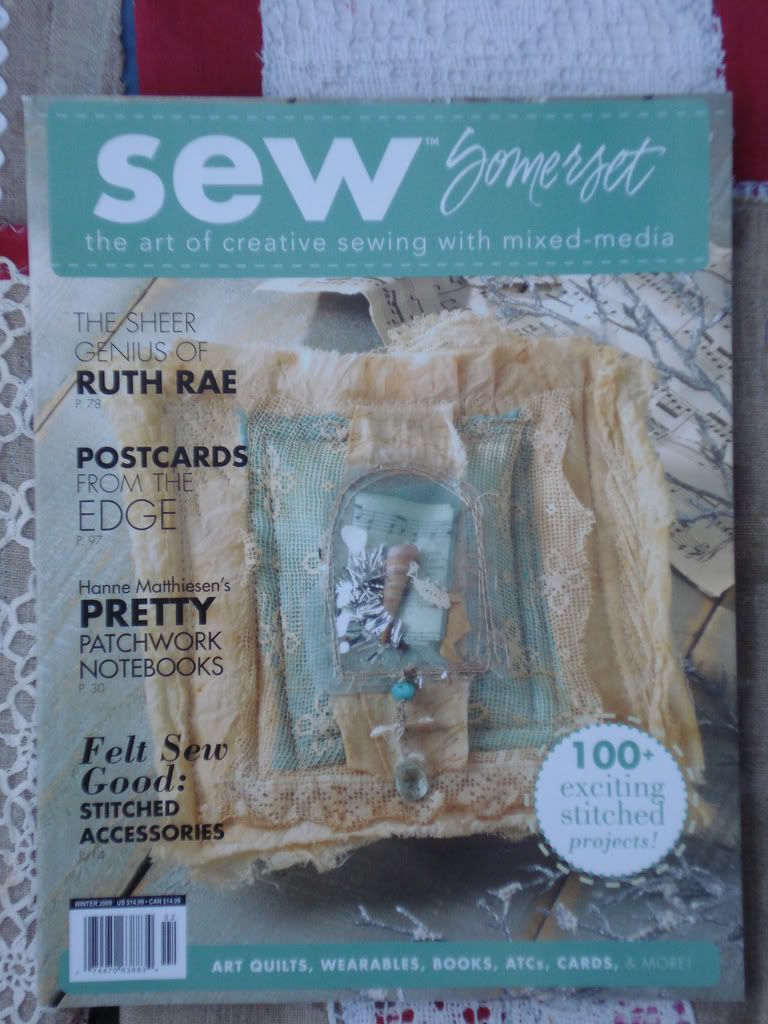 This following is a scetch I really wanted to show off. I tried to scetch Marie Antionette's chemise, that she is wearing, if you look at my logo above, in that picture... it may not be exact but I was thrilled. I also scetched the swags on top and bottom. Not too shabby huh?? OK, I did the scetch on a writing journal thinking , owh, its just a scetch and I'm probably going to make a crappy job of it anyway but when I was done, owh, I was mad... So I scanned and PS'ed it and also added a little to it and here it is...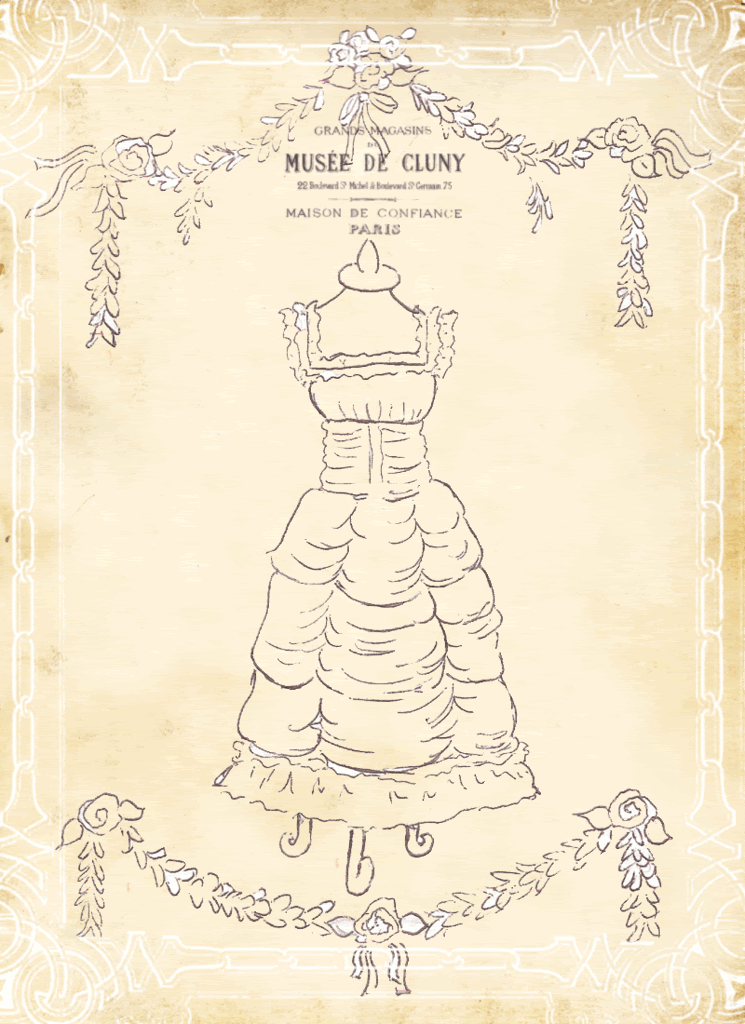 I have finished another page in my altered book this evening, but lighting was bad being it got late so I didn't bother taking pictures. I will tommorrow morning though and I look forward to share.
I'm off the get some beauty sleep.