I just want to show off the new pillow I finished today and its posted on etsy. I have been having a hard time to sit and sew pillows and such when all I wanted to do is pull out my glue gun and all my pretty papers and fabrics and knick knacks and go for it. But it doesnt take me long to get into it. As soon as I get started then I am ok. Its a pillow made out of Rachel Ashwell fabrics and eyelet trims. The third of its kind. Of course the others are long gone.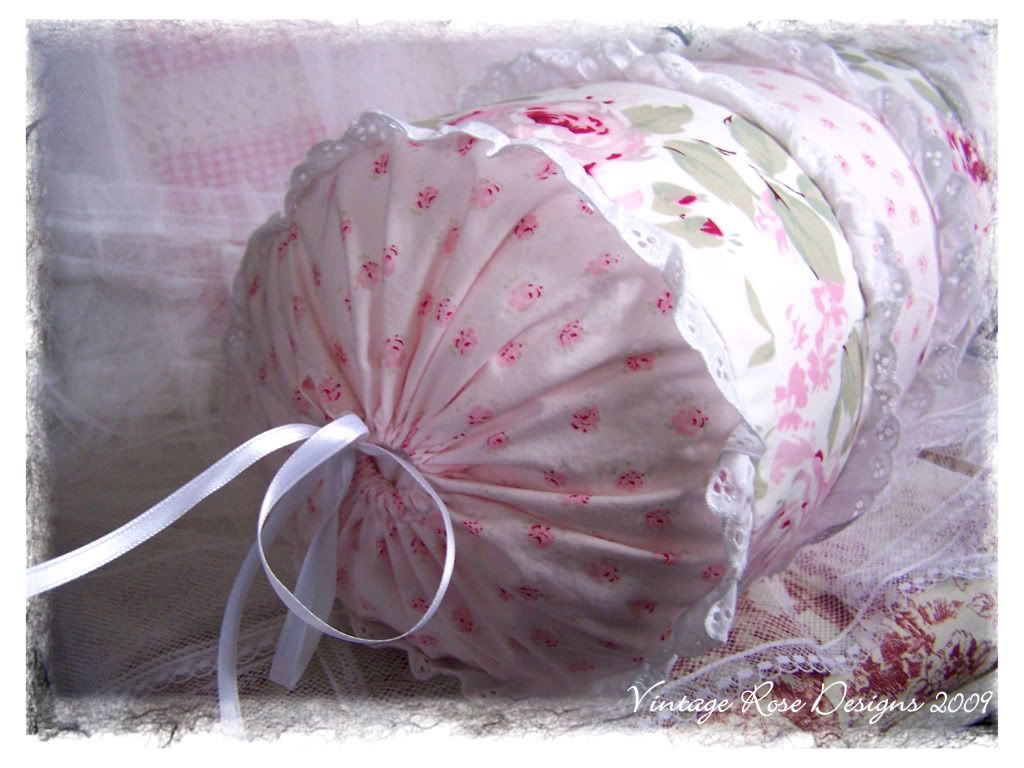 Lighting isn't very good on the pictures cos of the dull weather. It has been raining for A WEEK!!! Goodness, will it lighten up?? I love rain in the summers but not continuos like this. =(
Well after I got done with my pillow, I decided to work on tags. Tags have been printed for a while and I was embellishing them right before packing items. So I figured I finish some, that way they look pretty on my desk... LOL Thats what its all about right??
And here is my little assisitant. He is a busy bee I tell ya!! As soon as I put him down from his highchair after b'fast he goes straight to the drawer and gets to work...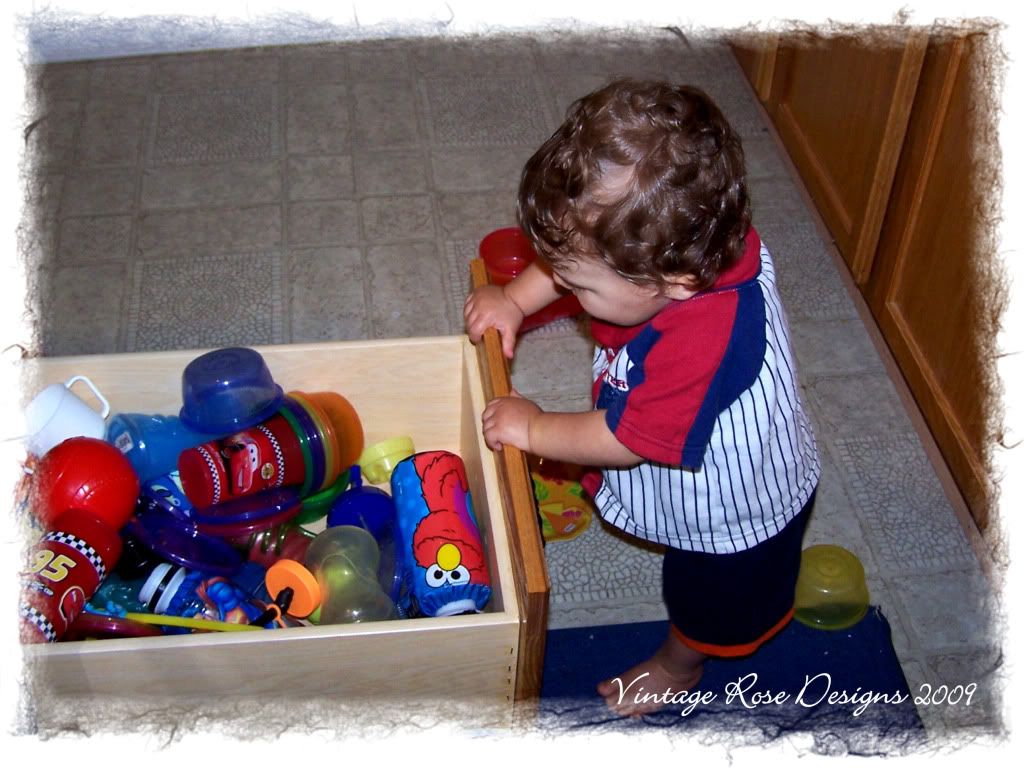 Yes, hes my own exclusive kitchen reorganizer, decorator...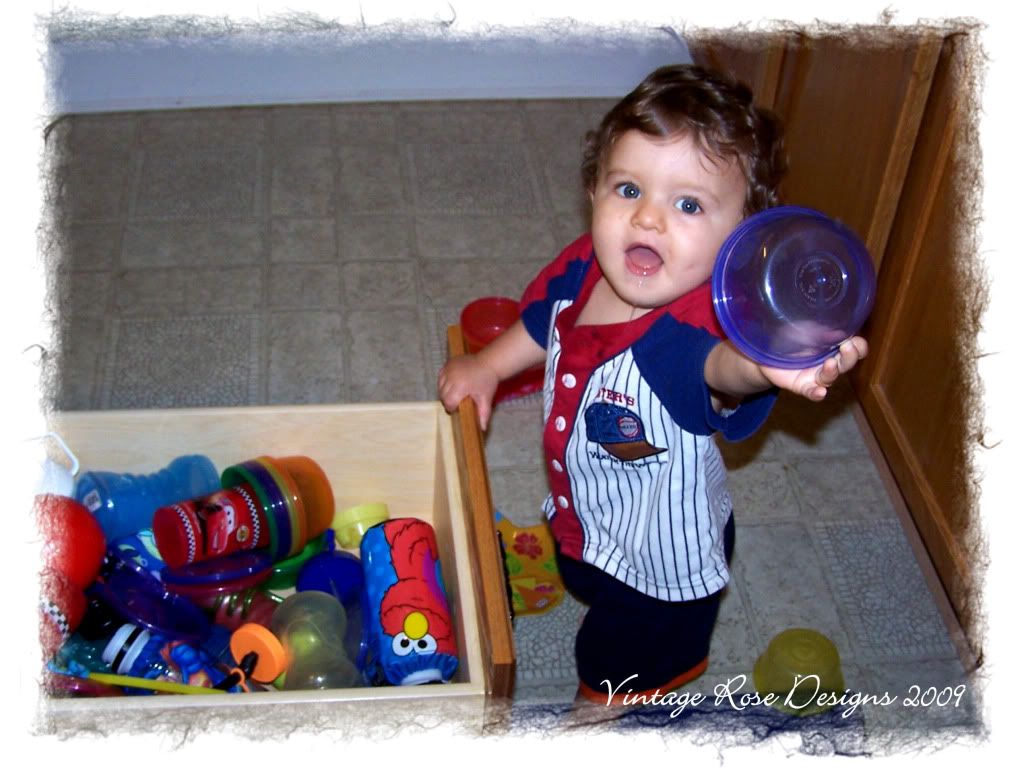 He opens the drawer and dumps everything out. Then he goes to the soda and juice filled bottles usually standing in a row by the kitchen door and rolls them all over the house. The kitchen is his playground. The rest of the cabinet doors have hair bands on the knobs to keep him from going there too.
So, yeah, he works while I work.
Now you know why, if you ever wondered, how slow I am to get things done...