Blogging is like posting an article in my own magazine. Though I'm not very good with words, I try and make it up with pictures.
I also love blogging because its truly inspiring. For one, I cannot wait to share what treasures I found or created with all my friends in blog world... Second, I just love visiting everyone to see what they are up to. Its amazing the creations and art I have seen. It makes me want to get busy and make our life beautiful too. Not that its not, but it can always get better right?? Most of all, my friends. Friends who are creative in their own ways. I love you all. I thank you for taking time to visit me every time and your comments mean the world to me.

I read somewhere on a blog (sorry can't remember where), the author said, wouldn't it be nice if all of us friends on blog lived in this one neighbourhood. And what a beautiful neighborhood that will be too. We'll even turn the Country Club into the Crafting Club... he he!!

What inspires me??
Music inspires me, people and their lives, history or events, movies are inspirational too. I grew up in Europe and was surrounded with beautiful architecture and I love art from any eras you can imagine, Victorian, Rococo, Baroque... I had to have my version of Pinky and the Blue boy in my house. My mom does, and so does my grandma...

Pink always marries with Blue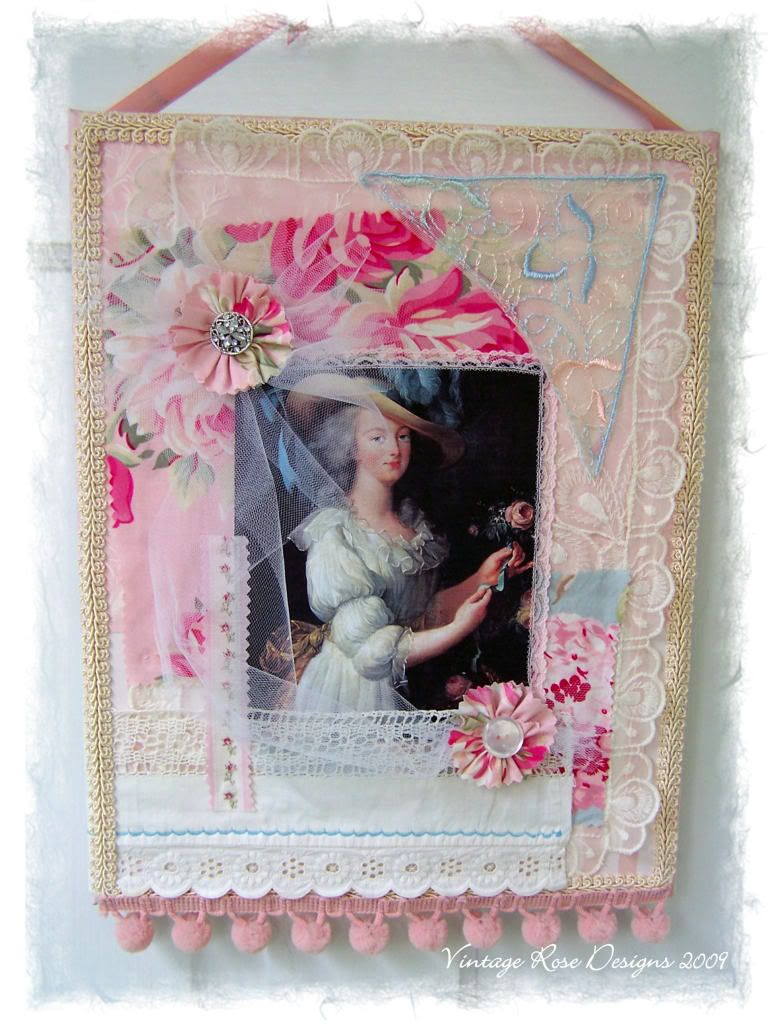 My affection right now is on shoes...
Rococo Era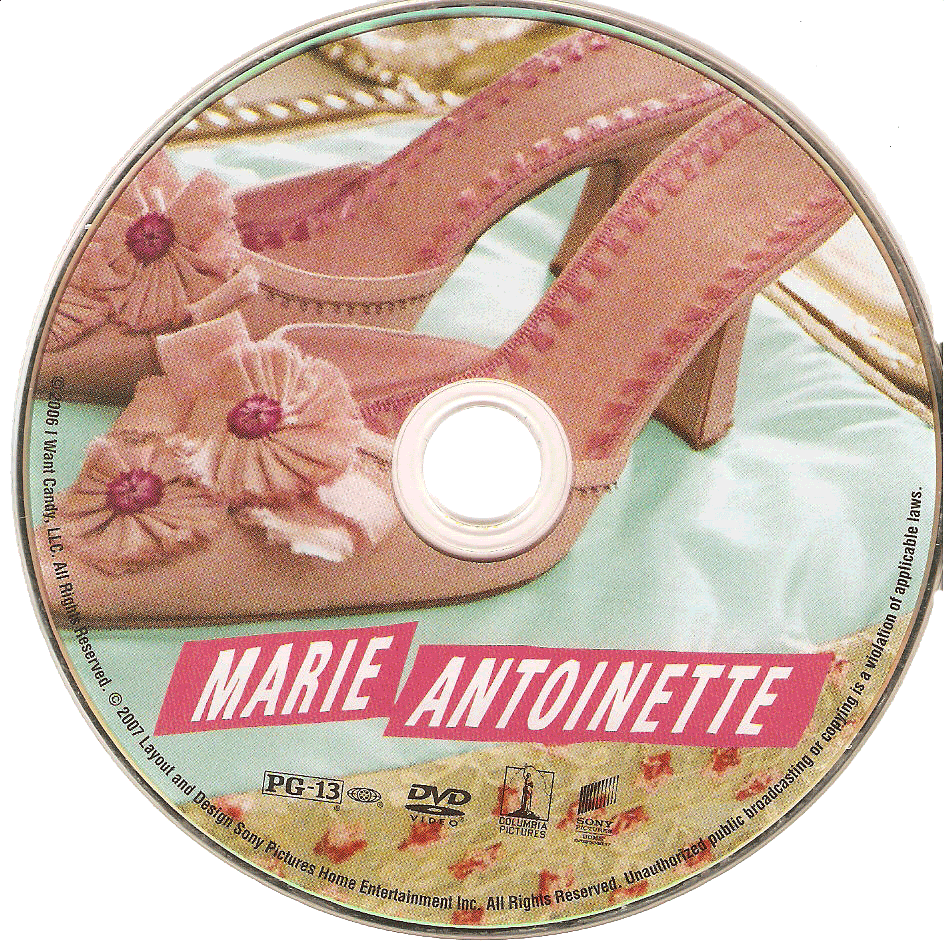 You know these!!!

Or Prima Donna's shoes on the Phantom of the Opera?
I'm in love..... with my shoes!!!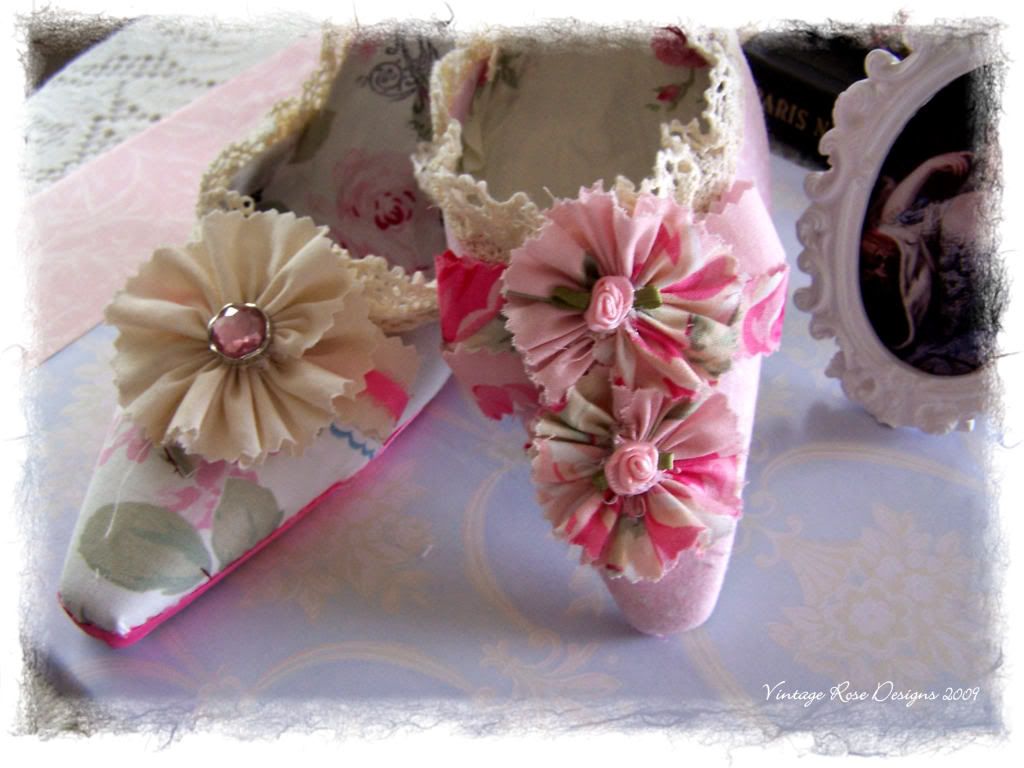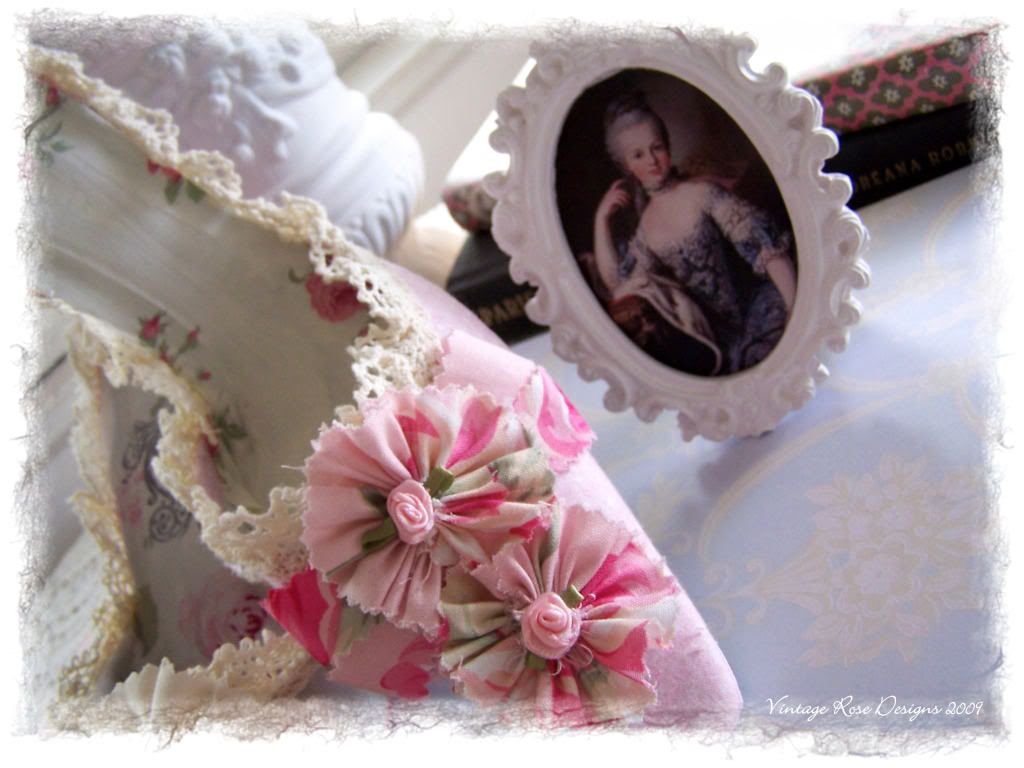 I did get the pair of shoes finished ( Blogged about the one shoe previously) ... I couldn't take my eyes off of them... And another pair is in the works right now, hint hint...this pair in robin's egg blue. I am just having soooo much fun working on them. My husband is going to get a heart attack when he sees this pair in our living room. I cannot wait to have my studio ready. Then I can splurge in whatever I want...
I am joining two parties here. I hope I pulled it off. One is Beautiful Blogging hosted by the most talented Joy Jones from Cupid Charms. Please visit her blog for a list of all participants and visit other beautiful blogs.
The other is the most popular Pink Saturday Hosted by Beverly from How Sweet the Sound. Visit her blog for a list of Pink "Eye Candy" Blogs.
Thank you for coming by to visit...
Hugs to all