I have taken to doing this every Sunday I guess. I sit down after house is settled, boys are in bed, hubby gone for the week for work and I go to my craft/dining room and go to town. Yesterday I did the project that I have been inspired or wanting to do for a while... decorate shoes, create a shoe or pair maybe, of shoes that can make any french court "Mademoiselle" jealous. I tell you where my inspiration came from. If you own Marie Antoinette's DVD, there is a pair of scrumptious shoes right on the DVD.
Well, here is my recreation with a few changes of course.
Thrift store was selling all shoes for 99c. Great price if I want to cut them and redecorate them. I was going to finish the pair but ran out of pink ribbon. I just might try to decorate the other shoe slightly different and sell it.
Notice the Royal Crown stamp??
It can hold a scented sachet or soap or lace or fabric or anything you fancy in it. Mine is in the living room right now. I want to admire it everytime I pass by it.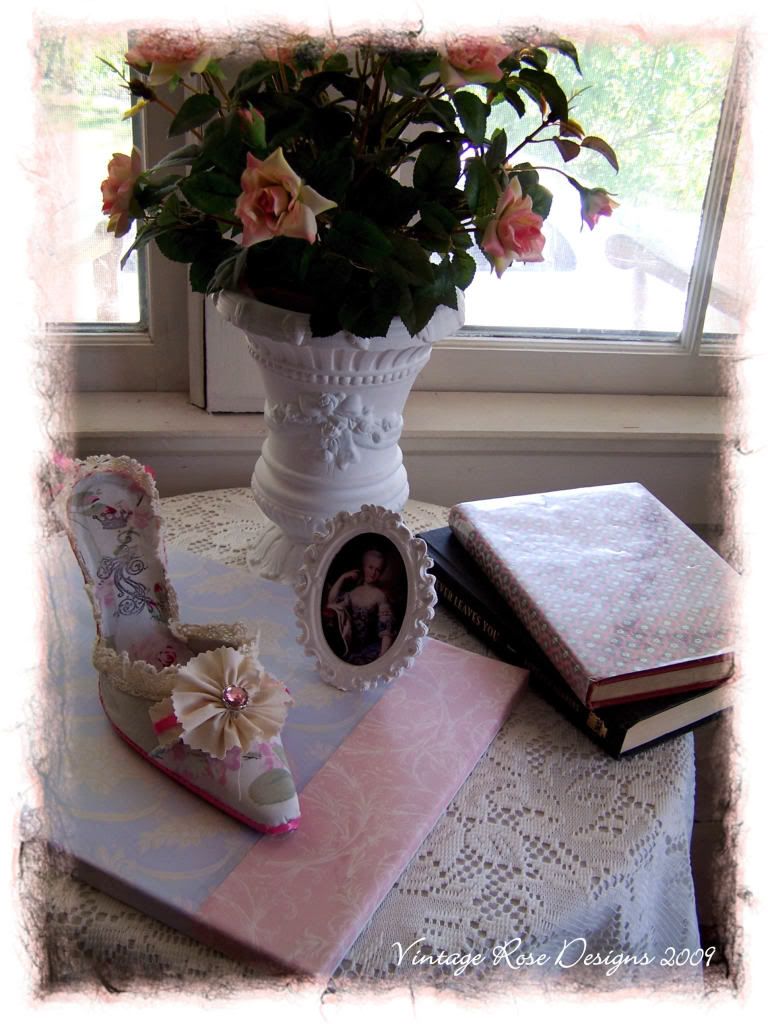 The urn is a thrift find for $4. It had a ginormous christmas arrangement in it that I threw away. (Not my style) and I repainted the urn.
Here are my boys in the beginning of last week enjoying spring which has finally sprung around here.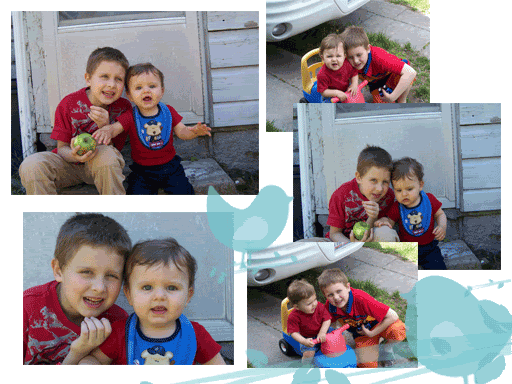 By Wednesday my Prince lost his front bottom teeth and yayyyy!! Finally he got a visit from the tooth fairy. Though he only gave her one since we think he ate his other tooth and he didn't even know it!! The following morning he was so excited to find 2 quarters and red pixie dust in his bedroom. I told him, the tooth fairy is a messy fairy, she left lots of pixie dust. And my son also concluded she must be a red fairy since dust was red.
He's growing so fast..., sniff, sniff!!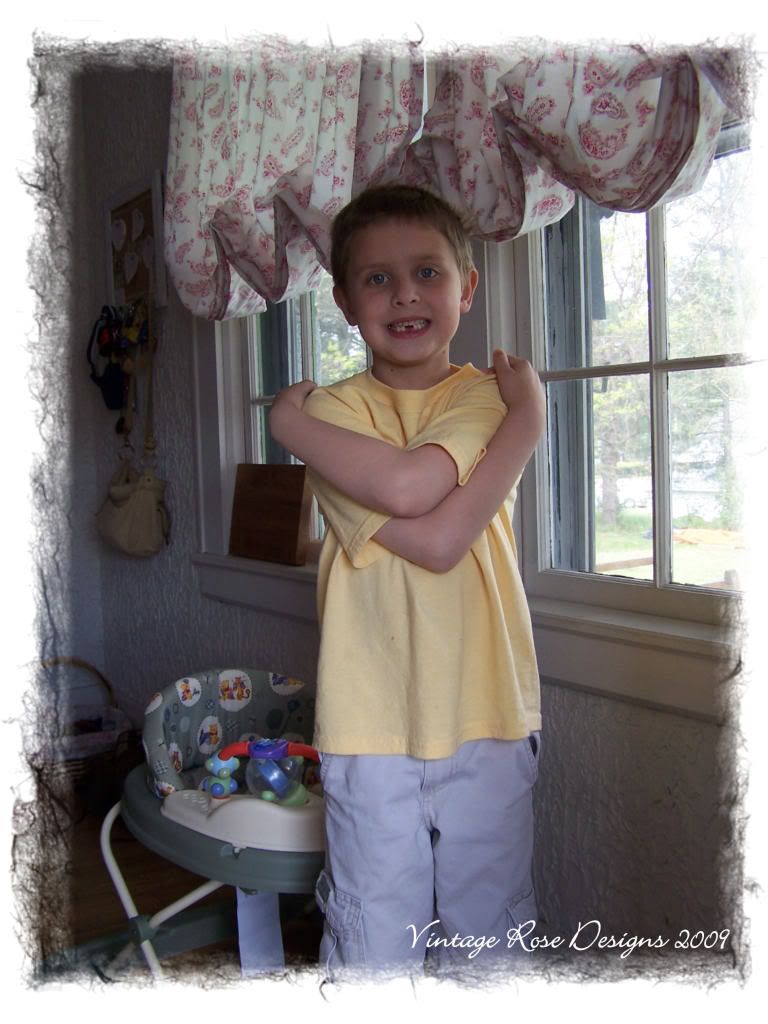 My little prince is also growing up fast. He turns one tomorrow. My word, time flies!! He looks so chubby and big already.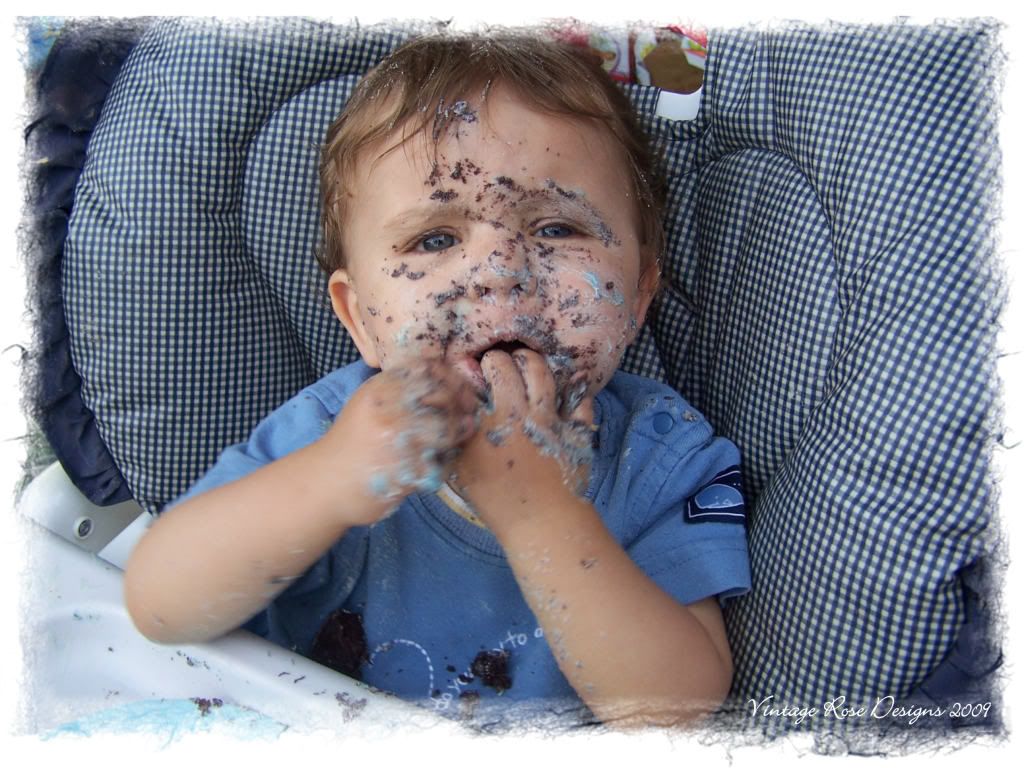 We celebrated his Birthday a little early. On Saturday we had a cookout, birthday party. How do you like that cakey face??
Yeah!! he went from his Chair straight to the tub for a bath!! Then Sunday he was up enjoying his new gifts!!!
What a charmer!! I love my boys!!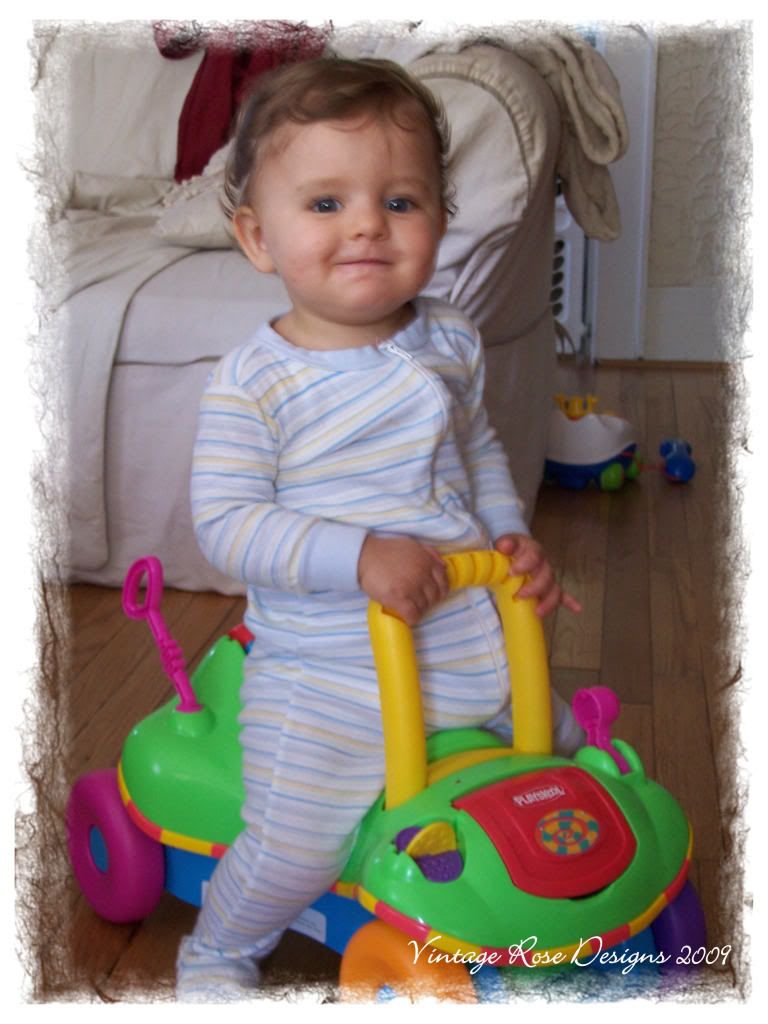 I thank you for taking time to come by and visit. Please leave a comment so I can come visit you too.
Big Hugs!!