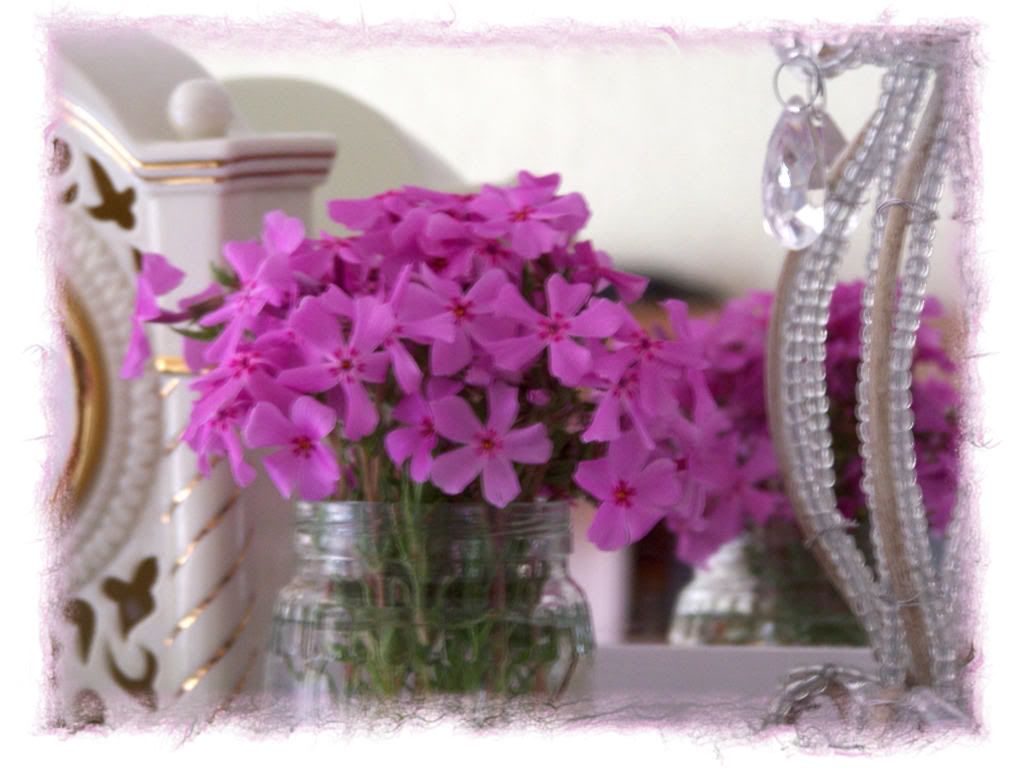 Yes, it was that kinda day!! Started with some rain but then in the afternoon we FINALLY saw some sunshine. My son even went out to play and brought me some flowers. Oh, I loved it. I took off with the boys, went across the border to Virginia to one of my favorite antique stores around. Well, like I said, I had two boys with me, one in the stroller and other one..... a hyper six year old. The lady in the shop is used to me by now, she kinda entertains my kids while I look around =) Still, I feel like I have to hurry. My 11 month old does not entertain very easyly if his mama is not around. Yeah, what can I say... He's spoiled. But I managed to take a quick glance and here is what I picked out.
This lady look sharp, with her little glasses, she could be a theacher!!

This is a photo album page with the photo of a family, momma, poppa and the 2 daughters in their garden. Look at their dresses, how amazing!! I liked poppa's wicker wheel chair. Never seen such thing before. Or have I???
Anyway, moving on to my favorite finds, 3 old millinery flower hats. Boy!! I have seen so many of these in blogland, I just couldn't resist getting these. This one on top is my favorite...
I did not pick everything I wanted to get. I do have my eye on a Vintage Dress Form in pretty antique white, silk damask cover. Oh, its purtyyy!! I have been looking for dress forms online. I really really really want one...
I also received a package in the mail today with some Easter Goodies from my Easter Eggstravaganza swap partner Tammy. She made me a bunny, now sitting next my bunny that I made, theyre friends already, been giggling away on the mantel...hihi!!
She also made me a pink felt easter egg and the cute ducky soap is really cute and smells good too. Thanks Tammy, I love everything you sent.
Well, I have to go and guess what, my son is yelling that I have another package waiting for me outside. Wohoohhh, I need to go get it. I know what it is and I been waiting for it. Tell you more about it tommorrow. Please come by, cos I will be joining the parade of Pink Saturday posts. This will be my first.