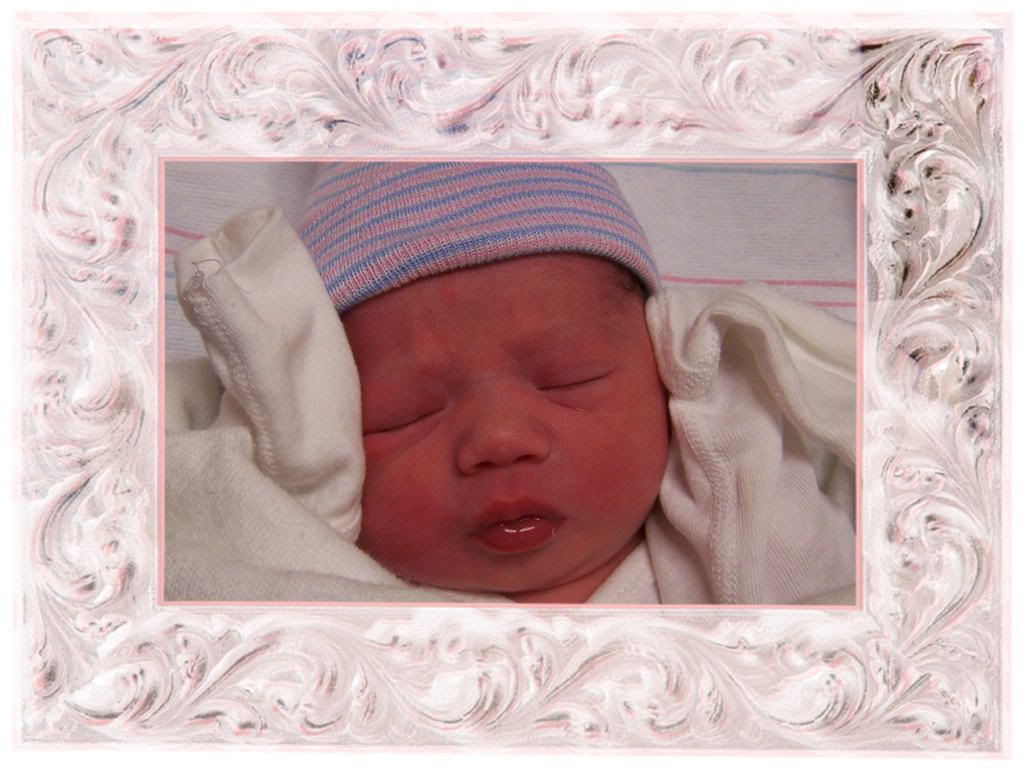 Kierstan Elizabeth
Born Saturday at 4.59 am
Weighing 6 pounds 14 ounces
Welcome to this world, my niece from hubby's side. Kierstan has a headfull of dark soft hair and she is precious. I held her on saturday, such a tiny little sweetheart. I did see her blue eyes while holding her. She slept the rest of the time we were there. She is going to be spoiled and thats for sure.

I also wanted to show off my three nieces in my side of the family. They are my oldest brother's girls. They live very far from us, on the island of Malta and we don't get to see them as often as we wish. The one in the middle is SaraMari, 7 years old. The two on the side are identical set of twins, Rebekka and Martina, five years old.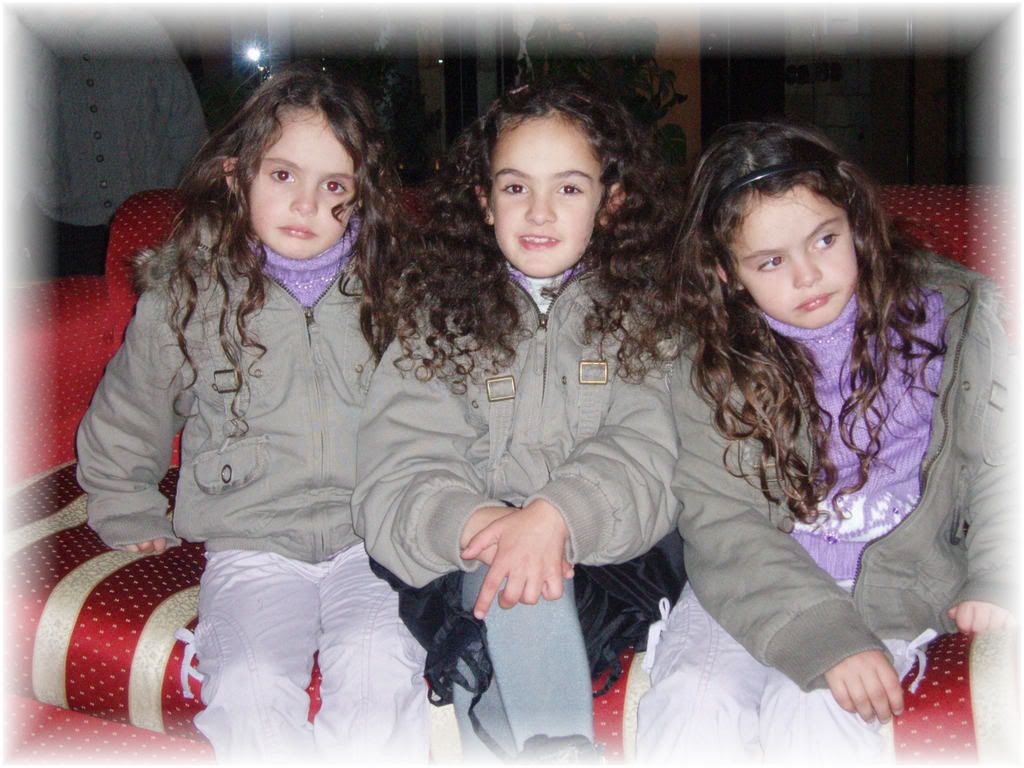 I didn't sew very much lately due to being really busy at the theatre and not to mention the little time I did had yesterday, my two sewing machines and all the nifty gadgets that go with them, claimed war against me. Broke four needles and they didn't produce a single decent stitch so I let them win the war.... yesterday!!
I will go back though, they don't know it, but I will go back and put them in their place.
So I painted eggs instead. A couple of plastic eggs, normally used for egg hunts, I painted them light blue and drizzled brown paint on them. I was begining to get inspired for spring colors.

I bought the sign from the dollar store. Its pink so I had to have :)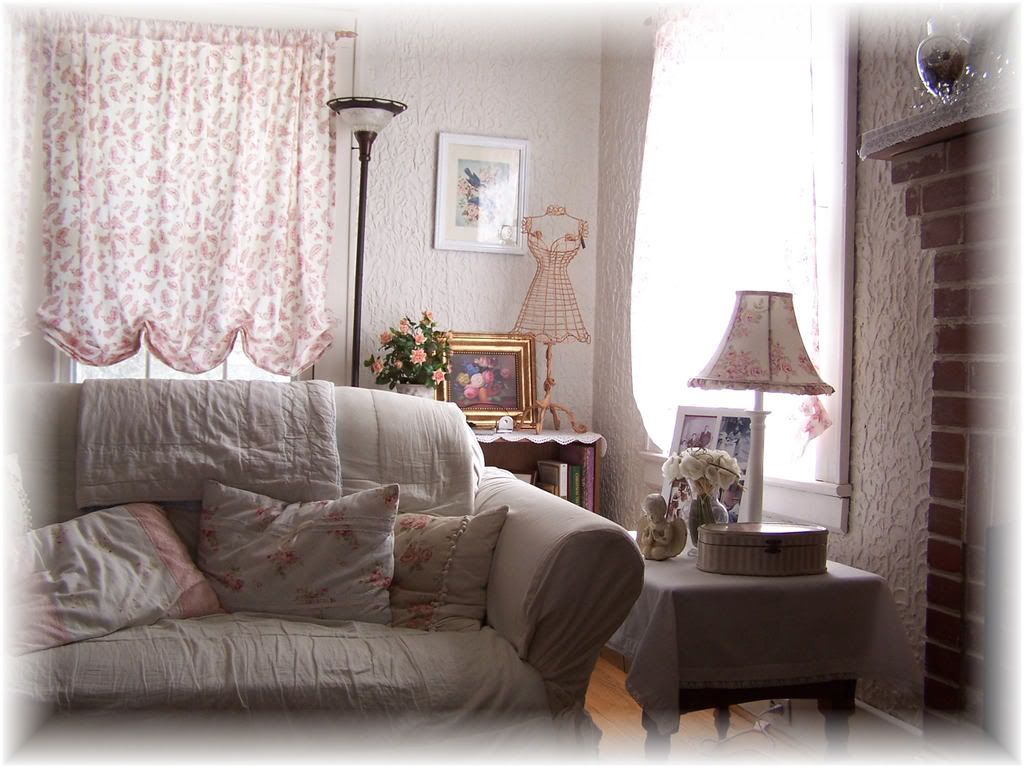 Then I woke up this morning to the bright glow in the house reflecting from snow outside. I loved it!! Not a single flurry all season and we get snow in march. How do you like them apples?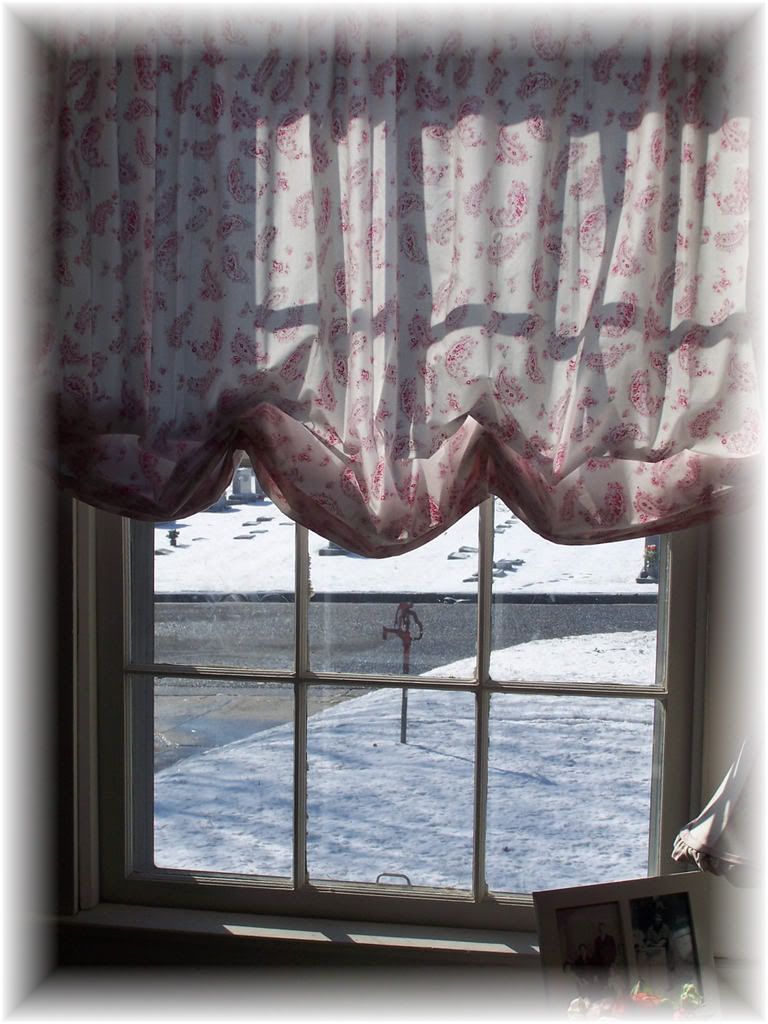 Of course, Tristan wanted to go out and play in the snow. Here is him with his new friend Frosty.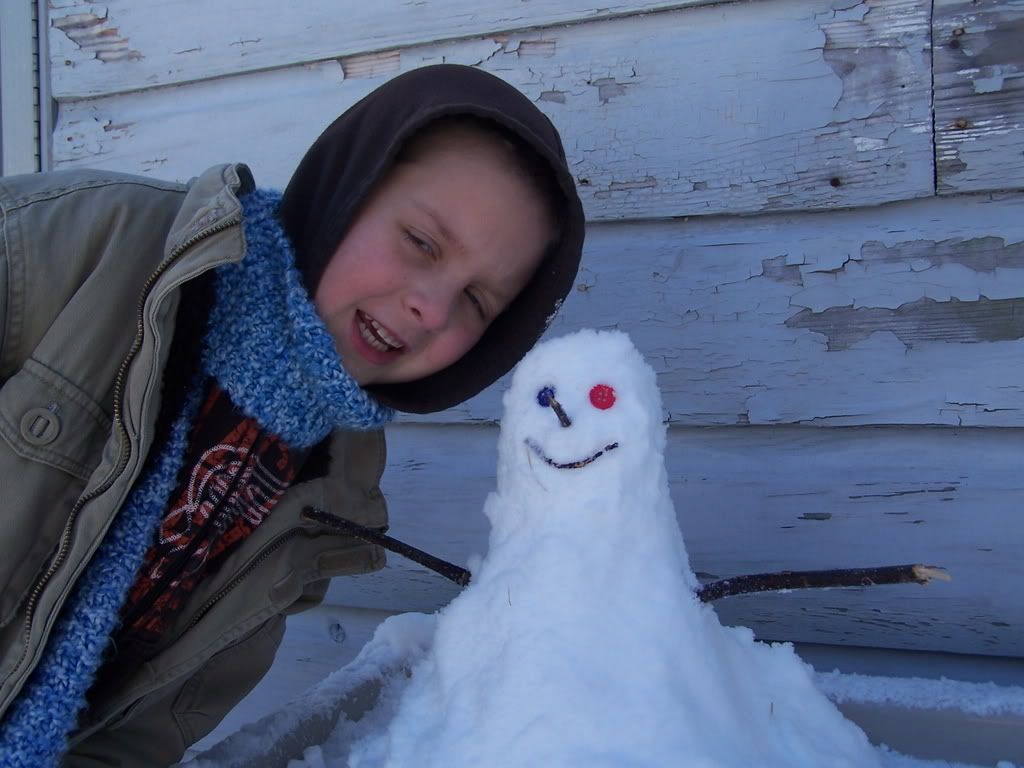 Heading right to me with a snowball and he got me good too!!!


I leave you with a few more photos I took. It has been a very long post that I had to make TWICE I might add. I was almost done the first time when i tried to highlight to fix font and lost EVERYTHING!!!! arhhhgggg!!! Enough talk!! TTFN!!