Well, who would have thought, we start the week with snow and end it with 80 F weather. It has been a gorgeous weekend. Love it, nice warm breeze, open the windows, welcome spring air in and hear the birds chirp. Ahhh, wonderful!!!
I tried to take it easy, of course had to find something to do. I couldn't help it but I had to make some more faux cupcakes since the previous batches I made went to the theatre, so being in time for Easter I whipped up some Easter Faux Cupcakes. I had found the cupcake stand for $3 at a goodwill store in nasty green paint so I of course sprayed it white. Its a sweet sight. My hubby kept pretending he was going to dip his finger in my bowl of batter... =)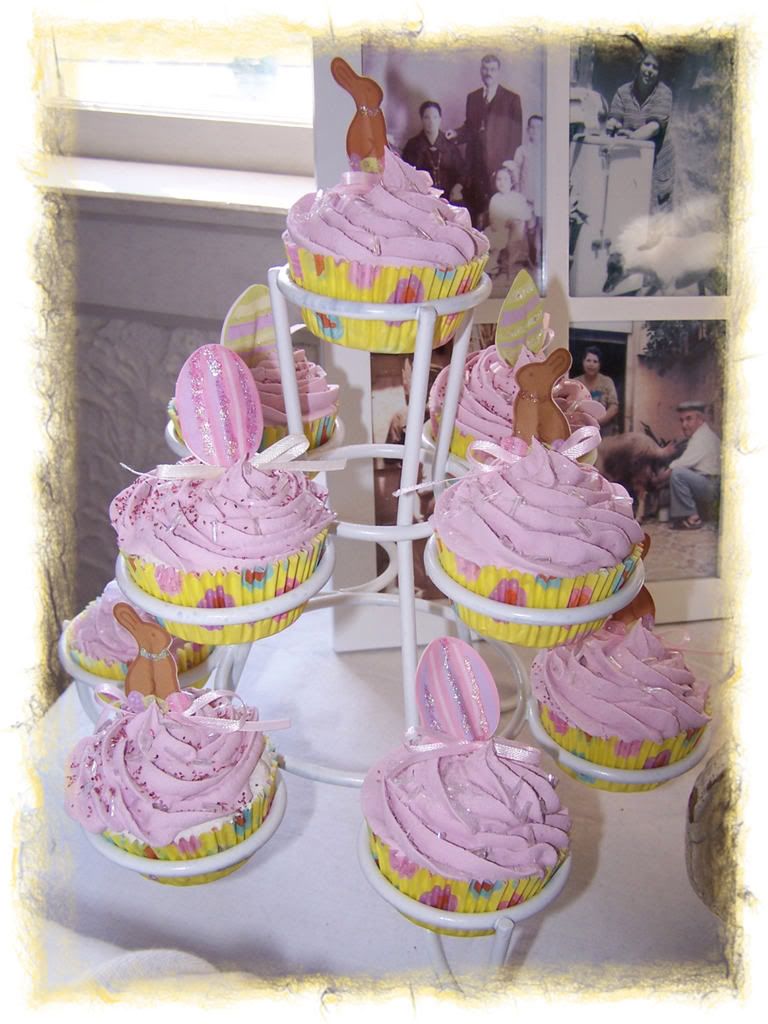 And this tray? you ask!!... Lets just say, Dr Pepper is not my problem anymore. The shabby chic organized redoers did him in. ;)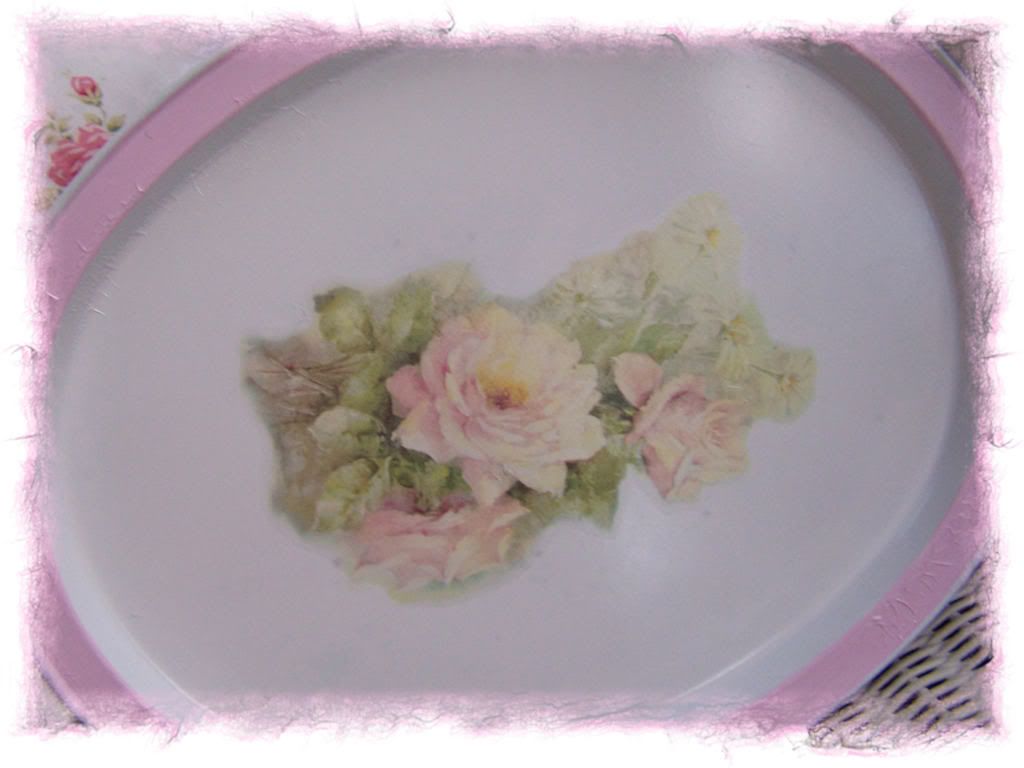 Ya, ok, its me... We moved into the house and found this tray, a vintage Dr Pepper tray with a Lion drinking Dr Pepper, not sure why I never got rid of it... maybe I thought I can sell it on ebay for a fortune... ya, right!!! Never got around to that, so the tray just sat in my sunroom, a sore sight, until yesterday, I figured if this tray is going to stick around then might as well make it worth having... So, sorry Dr Pepper!!!

Its not a sore spot in my sunroom anymore!!