Oh, I seriously haven't got this more then an hour ago. I am so excited I had to share. I recieved my Cath Kidston magazine in the mail this morning... Ohhh's and Ahhh's want to whip out my debit card and start ordering, doing damage. Ya know what I'm sayin'!?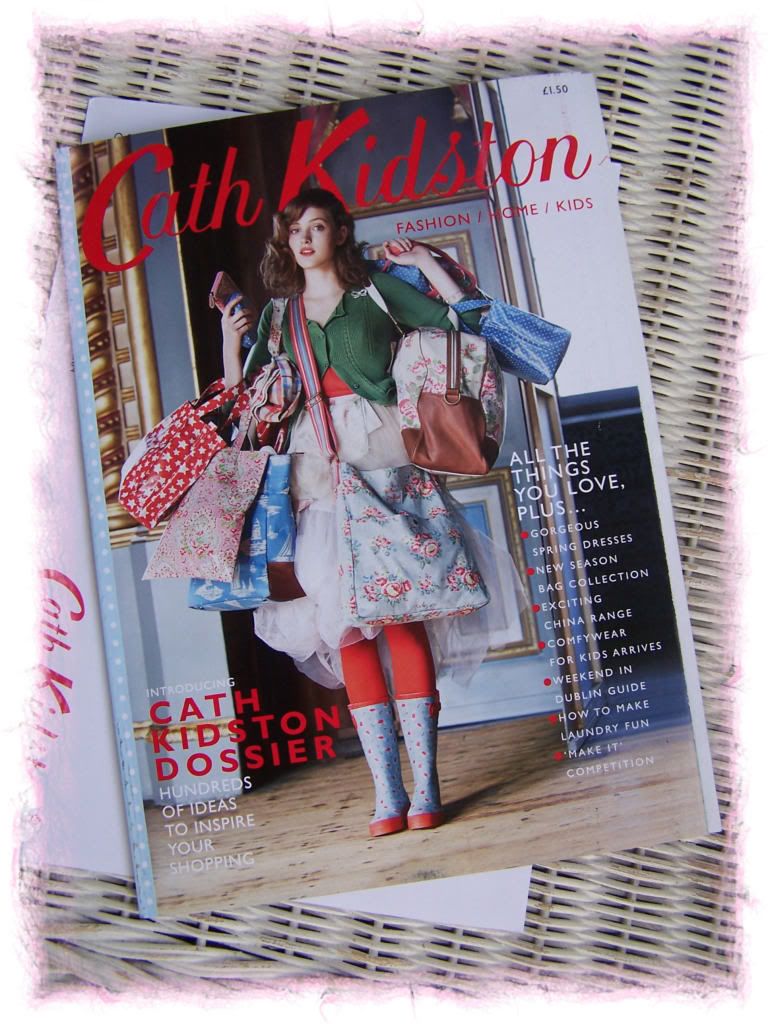 Oh, Look at that pile of pretty fabric. (so sorry the pix came out little blurry)
Aren't these bags, to die for though??!!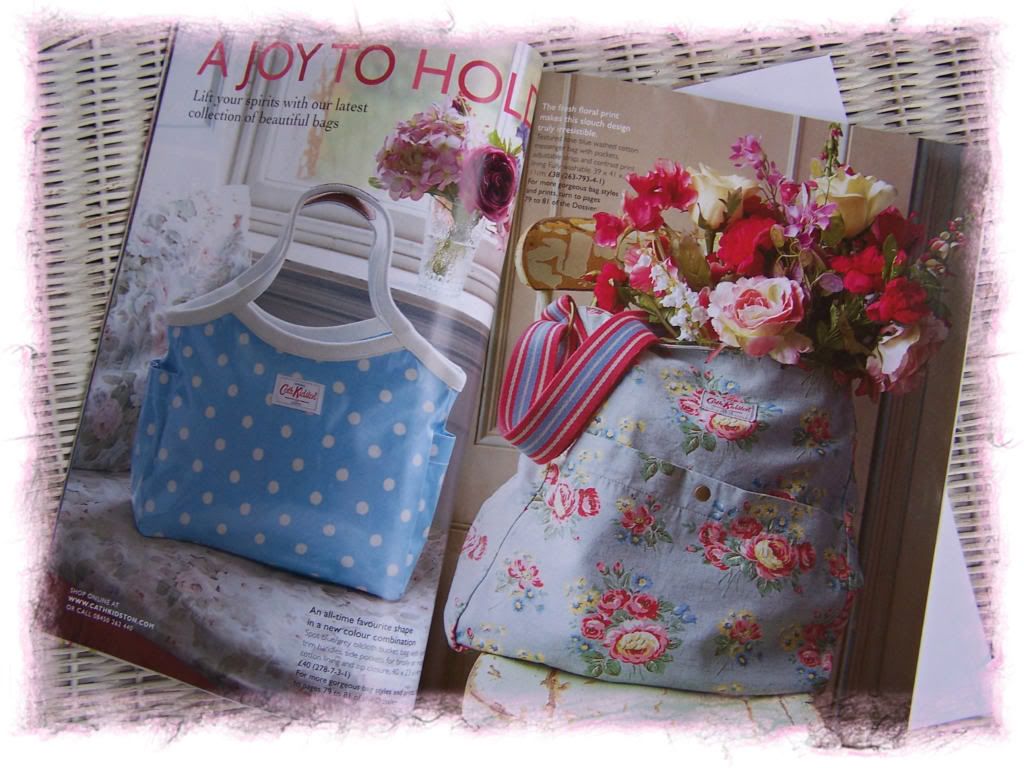 These are only 5 pages of gorgeouseness out of a 100. You can too have your own copy for FREE by going here.
OK, so far I just flipped through it. I need to go make me a cuppa tea and sit on my comfy chair and study this catalogue closely...
TTYL