Ok!!! We worked and painted for 2 weeks, scetching and planning and everything for the stage. "Beauty and the Beast" musical opens friday night and we finished the stage yesterday. I had a couple of props I needed to whip up at short notice right when costume rehersals started coming together. Today wednesday, is the first day, where me and Cari didn't have to worry about last touch up painting or props. We been working on props for 2 months. Anyway, so here is the stage.

We were in charge mainly of the castle. Belle's Bedroom is far left, west wing is the middle section and on the right is the library. Library is covered, ready for the scene where Beast gifts it to Belle. I will try and post some pictures of the whole stage, maybe in action. How do you like the stone work around the fireplace and the shading through out the stage?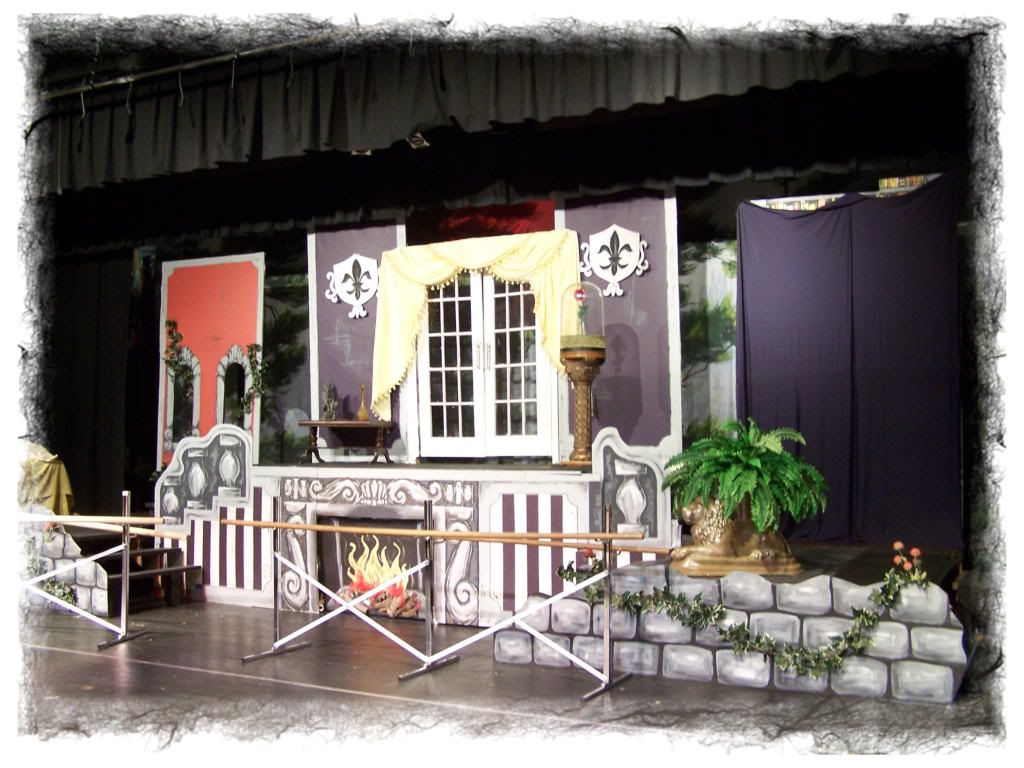 These are some props I made. Some pictures might be repetitive from previous posts. I just wanted to put everything together.

Enchanted objects.
I also made a plate but couldn't find it on stage. I guess the dancer took it home.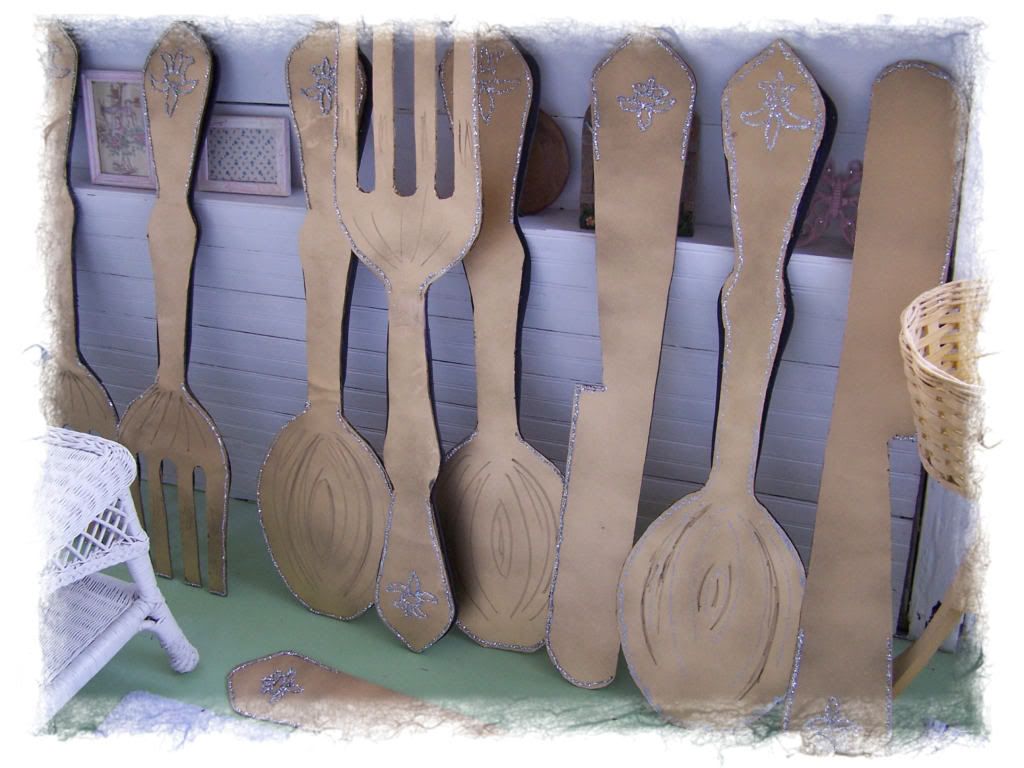 Belle's dinner, Cari made a paper mache turkey, it looks really good. I really need to take more pictures. I did most of these at my house.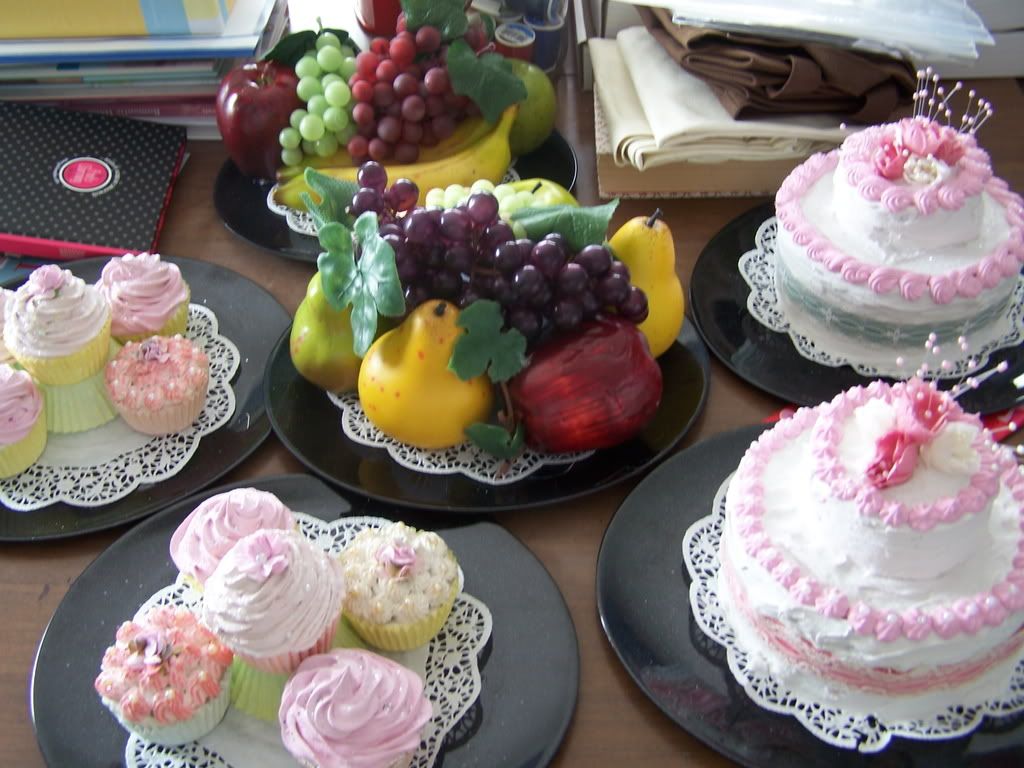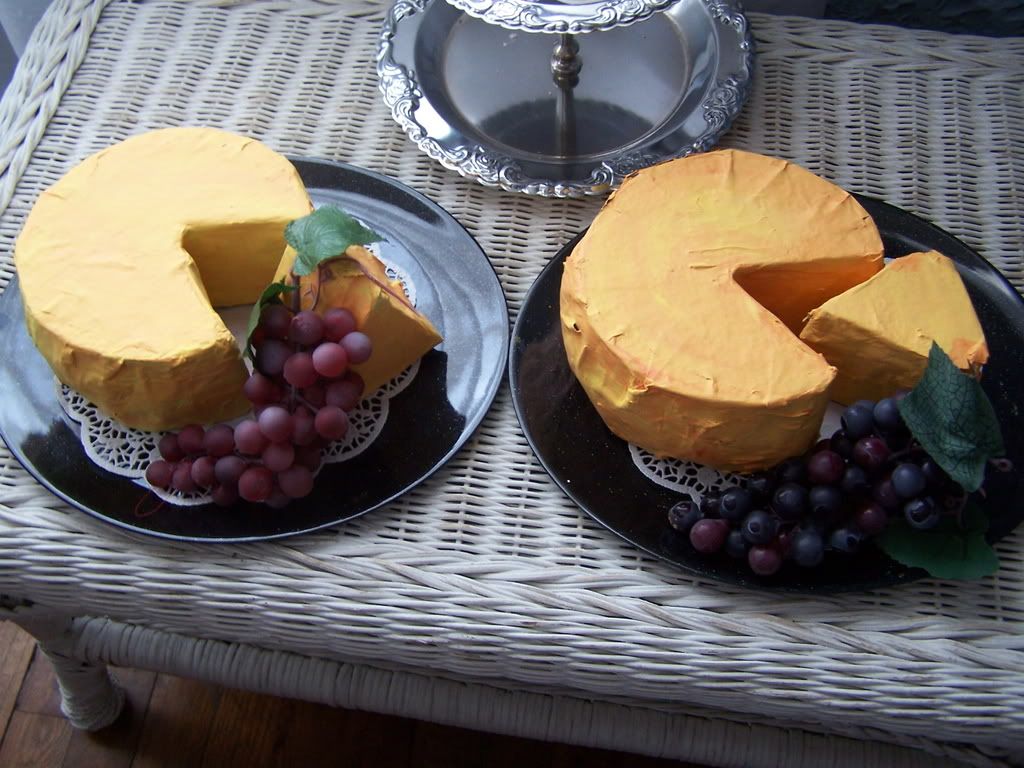 Me fooling around on stage with a wig. =) Cari too, as a silly girl. (where is Gaston) I just noticed my glasses have paint spot on em. Oh, well!!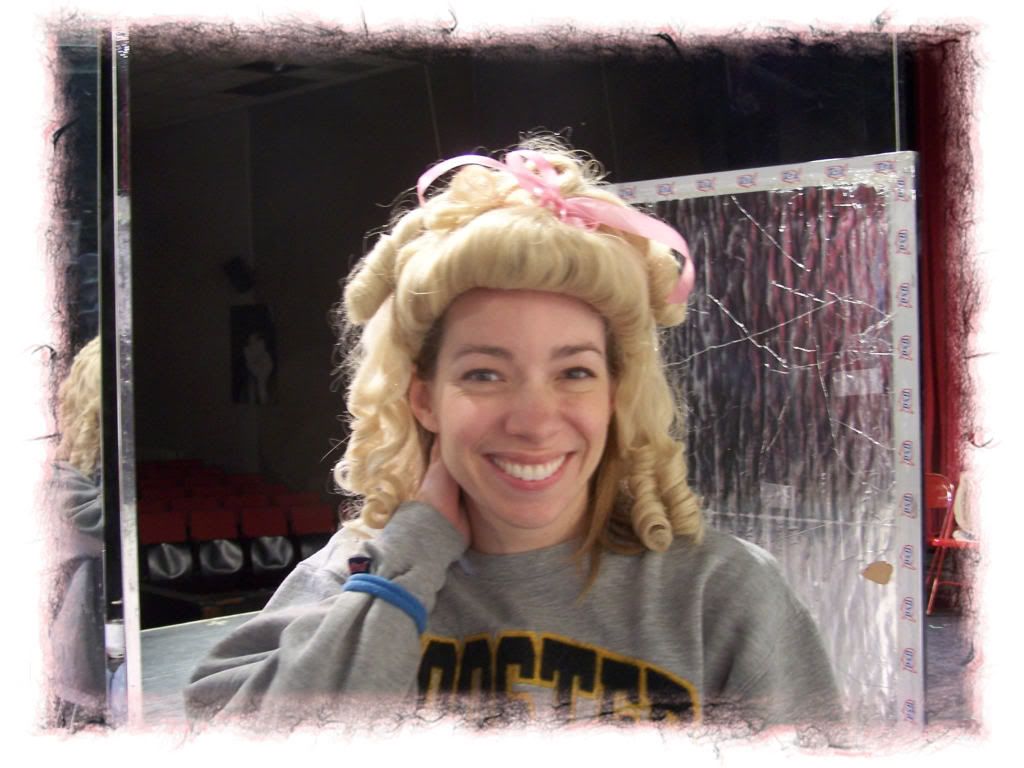 We had fun!! Sometime, I will have to tell you about the haunting in the theatre. But not today =)
Anyway, today at home, I wanted to get back into sewing. It was really hard for me to kick in and get started for some reason but I finally did. I sewed this apron for my etsy store. Its a crafting apron, to carry scissors, paint brushes, pencils, whatever... I used pink and more pink, roses and more roses. I love the way it came out. Hope someone would want to enjoy having things handy in a pretty pink apron.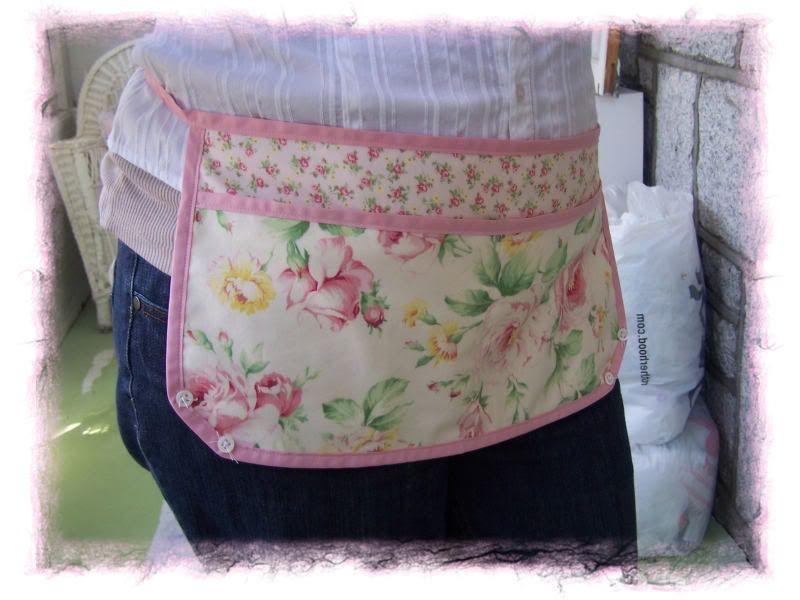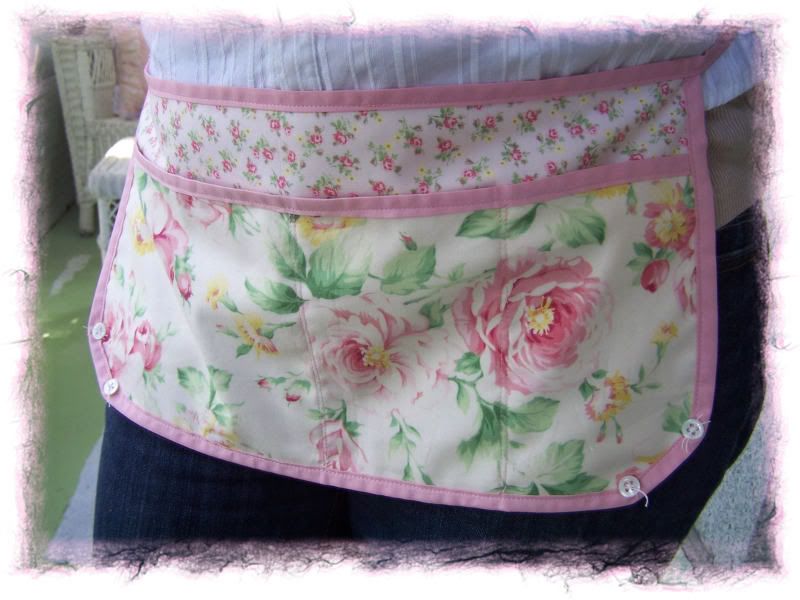 Well, I will go enjoy whats left of today. Thank you for visiting and reading about what I have been up to. Don't forget to leave your comments so I'll come by and visit you too.
TTFN