Shame to say, this is my first post this week. I have been busy really and not done yet. I am currently working on some custom pillows that I promised to finish by the end of the week. Actually, I have lots of things in progress right now. Some I need to get rolling on seriously but I had to stop and smell the roses on blogland. Here is two items I parted with this week. One I just heard arrived safely and very well enjoyed =) I had to take pictures of the tags I like to slightly fiddle with. Nothing special but I am really tickled by them.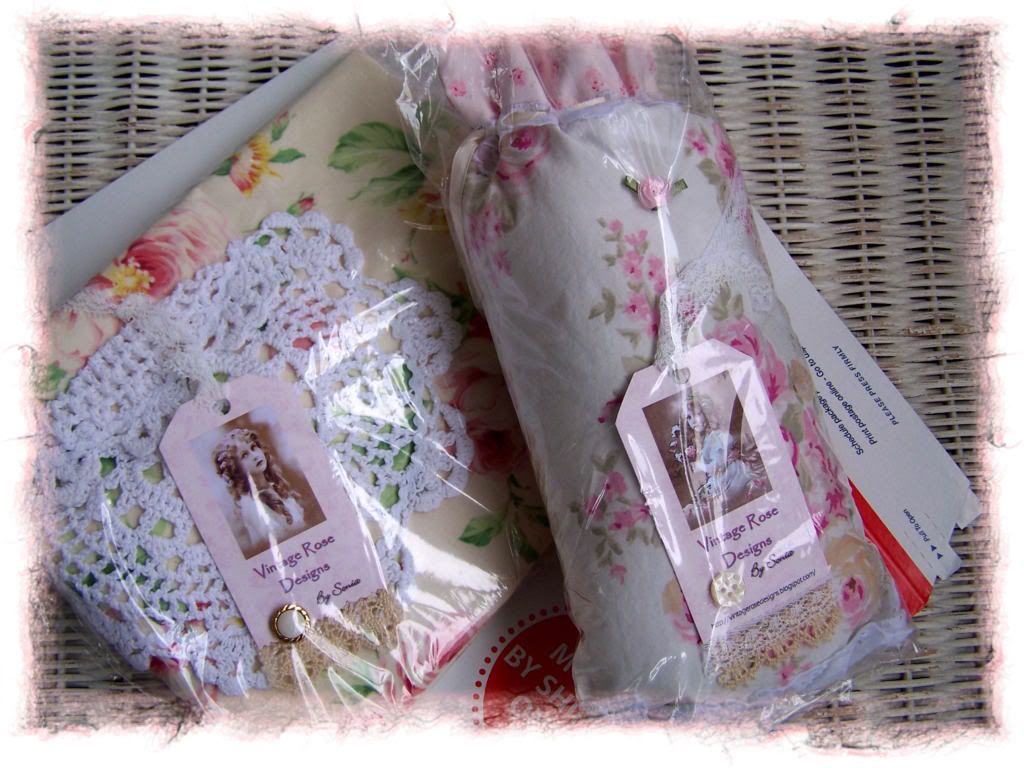 Another project I have going, is my website
C. Crafts & Collectibles
. For those who started following me from my older blog, might remember that I do have an e-store that I have run for almost 4 years now and still very well kicking. I have though been slowly slacking with updates of my products and everything else. So last week I decided that I need to go in there and start working on a complete overdo, graphics and everything. I will be liquidating some items and bringing in fresh stuff and leaning more then ever in shabby cottage chic and victorian items. But I will mostly be promoting my creations. I didn't do that as much before, shame on me. Old site is still up but I suggest, if you want to visit to wait a week or two for new one. I will post about it when its ready. In the mean time, here is a preview of my graphics I designed for the new look. What do you think huh??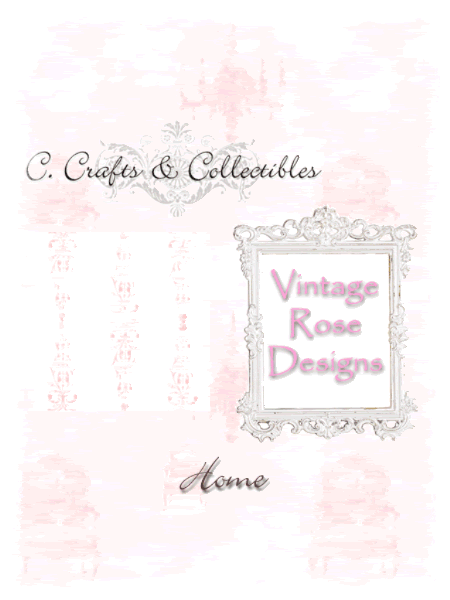 Besides that and more that I have going on, I did manage to sneak in some sewing for my Etsy store. Here are two Easter Decorative Hanging Pillows that I made with Vintage Easter Postcard Appliques. Both decorated with crochet lace and spring colored buttons. I will be posting these on Etsy tonight or tommorrow morning.