I finished the apron this evening. It would have been done earlier if I wasn't missing some supplies. With the excuse of the supplies, I ended up strolling downtown at the fabric shops and antique stores. I didn't make that much damage to my pocket... the fabric stores are very limited in fabrics, that I really like anyway. Theyre good for last minute, "I need this or that..."

Anyway, back to the apron. Its a half apron with the same fabrics I used for the crafting apron. I love the way it goes on like an A line skirt and ties in the front. I hardly use apron but something like this would change my mind. Well, this one is going to Etsy but its certainly something I would be doing again.
I'm so tickled with the idea I got of using a crochethed doily for a pocket. I sewed it on using white ricrac to support it better.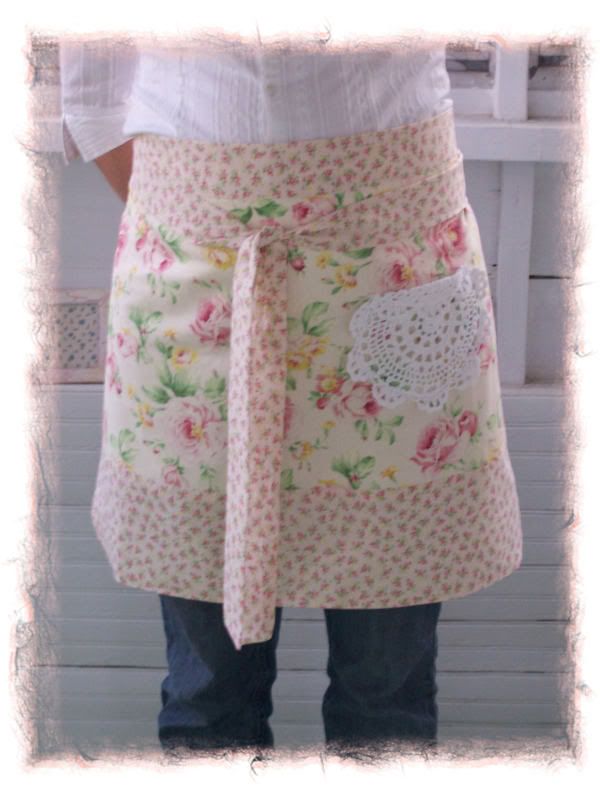 Jeeez!! It got cold again but still sunny so at least keeps the bright cheery mood up. Weather really does effect my mood lately. I catch myself dragging on rainy days.
Well, TGIF and kids are asleep so I'm off to take a nice warm bubbly bath... Later Gals