OK, I have had all these pretty papers and collection of few vintage photos and images. I done
collages
posted in my other blog
C. Crafts & Collectibles
. Well, here is the start of my first Altered Art/Collage Journal. I was very excited doing this project and I had fun with the little that I have done so far. Most of all I am very satisfied with it. I LOVE ITTT!!!
The family in photo on the cover, is my great Grandparents and my grandma is the girl sitting down. She is the only grandparent of mine still with us and she is now in her late eightees. Her sister just passed away about two months ago and that was really hard on her. My grandpa passed away in the early 90's. Love you nanna!!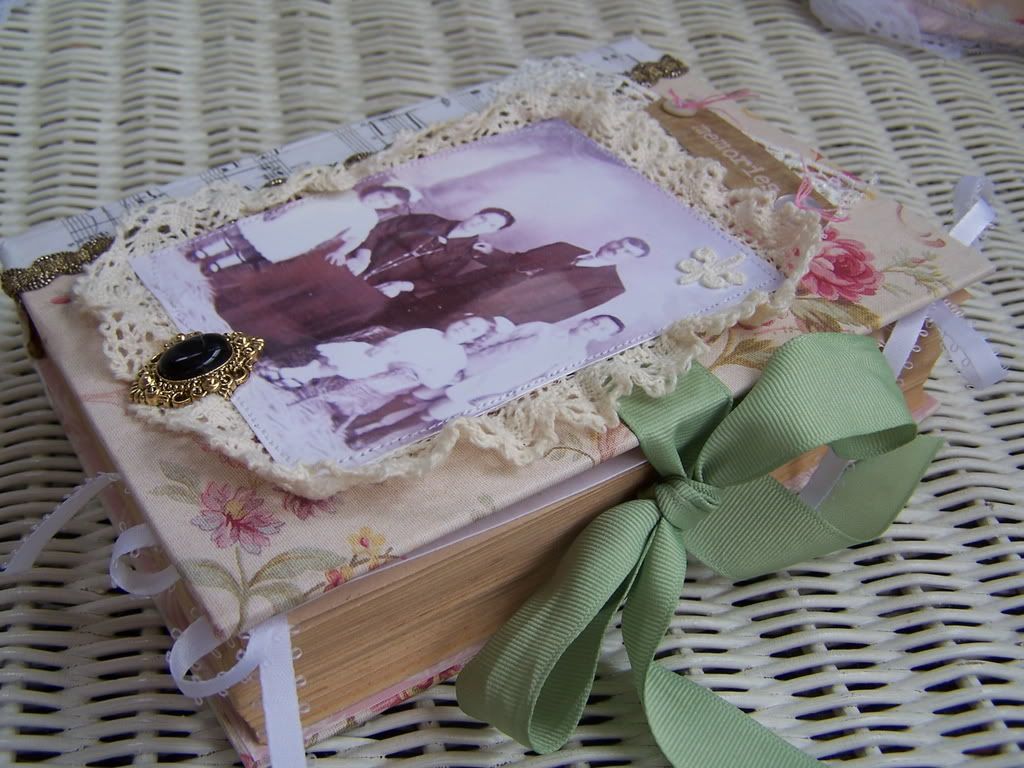 This picture is on the back of the cover and those are my other set of grandparents along with my dad standing in the back. Looking at this photo I realise how much they look like the typical mediterranean family. For those who doesn't know, I am Maltese now living in the US. My family, all of it, still lives in Malta (an island south of Sicily) It was a colony of Britain till the late 40's. Hence the Victorian style in the other photo.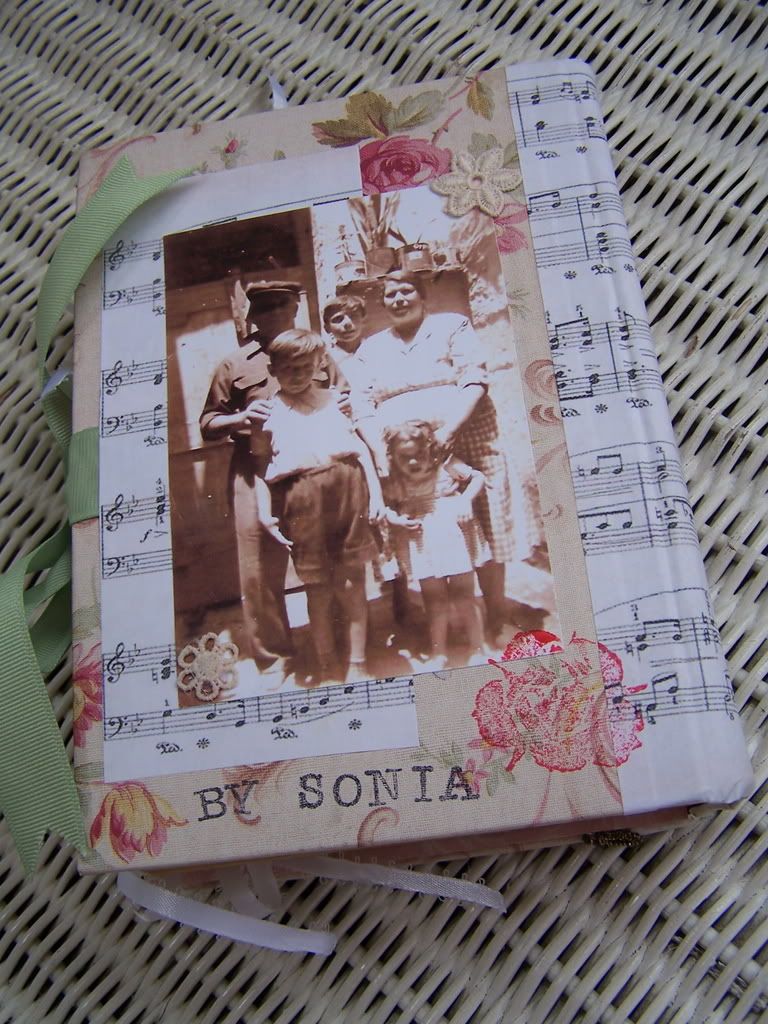 That girl is me when I was twelve and it was the very first passport size picture I ever took to apply for a passport to travel to Italy. It was the first time I traveled. And yes, tech in Malta was always a little behind back then and my photo is in black and white =)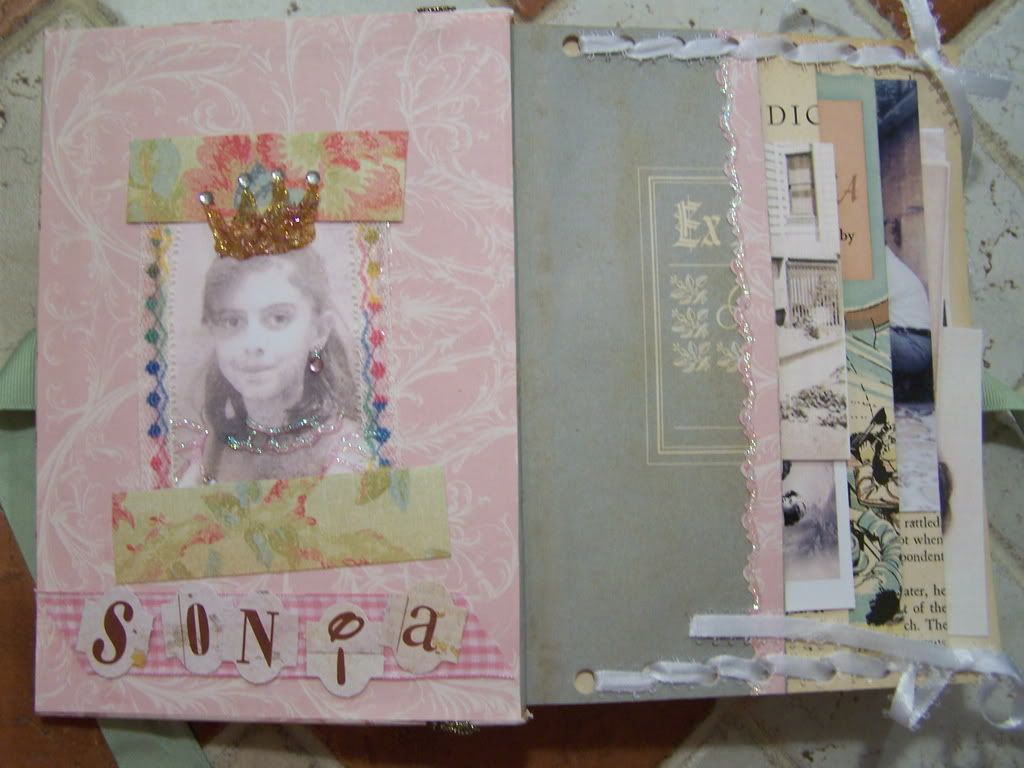 The first few pages turned into pockets. So tickled by it :)

I look forward to work on my book again. Hope to show you more soon. If I do not post again till then,
Happy Valentine's Day
Hope you have a wonderful day filled with lots of Love...
TTFN