On Friday I finally got to do what I should have done a while back. Recovering shoe boxes. I store and sort my craft supplies in them and they work out great for me. Well, I have done a few before but I gathered a couple more. I do not scrapbook but I still buy pretty paper for project like these. Take a look!!
Here is a stack of 'em
I love this one



But this one is my favorite. LOOVVEEEE the Paris Chic Chairs!!!



And the Bow and Button with Rhinestones on the side gave it the perfect touch, The cherry on the cake... =)



I also Love this one. It was a gift hamper box with chocolates for Christmas and it was of course, berry red. Here it is now.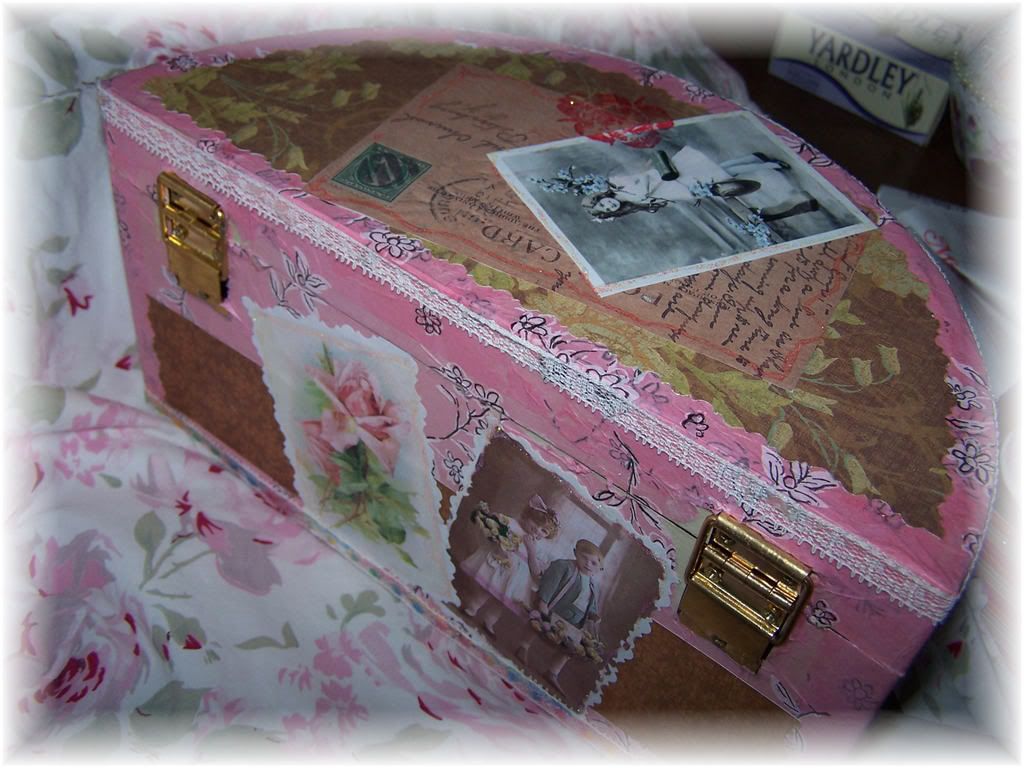 Yesterday I went to my future sister in law's baby shower. She is having a baby girl and that made it fun to shop for considering I have only boys and I'm all about pink and pretty girly stuff.
Well, I made this card for her, SIL loved it. What I was drooling for was the gorgeous cake she had. Oh it was so cute with the flowers and a little white leather baby slippers. Just ADORABLE!!!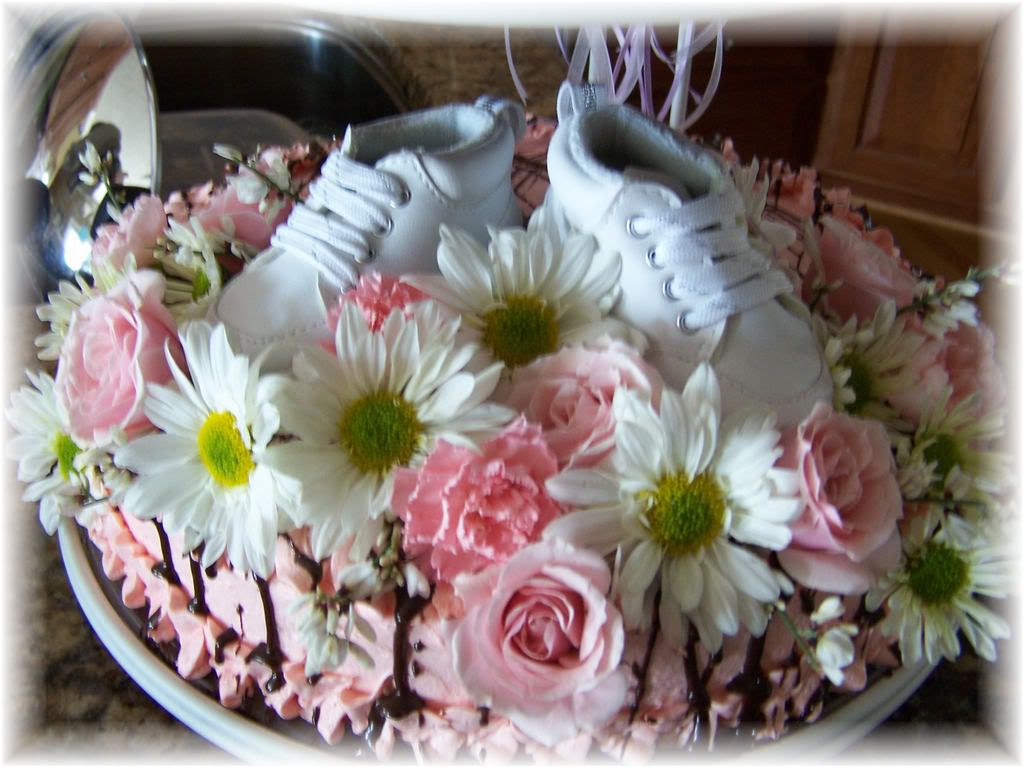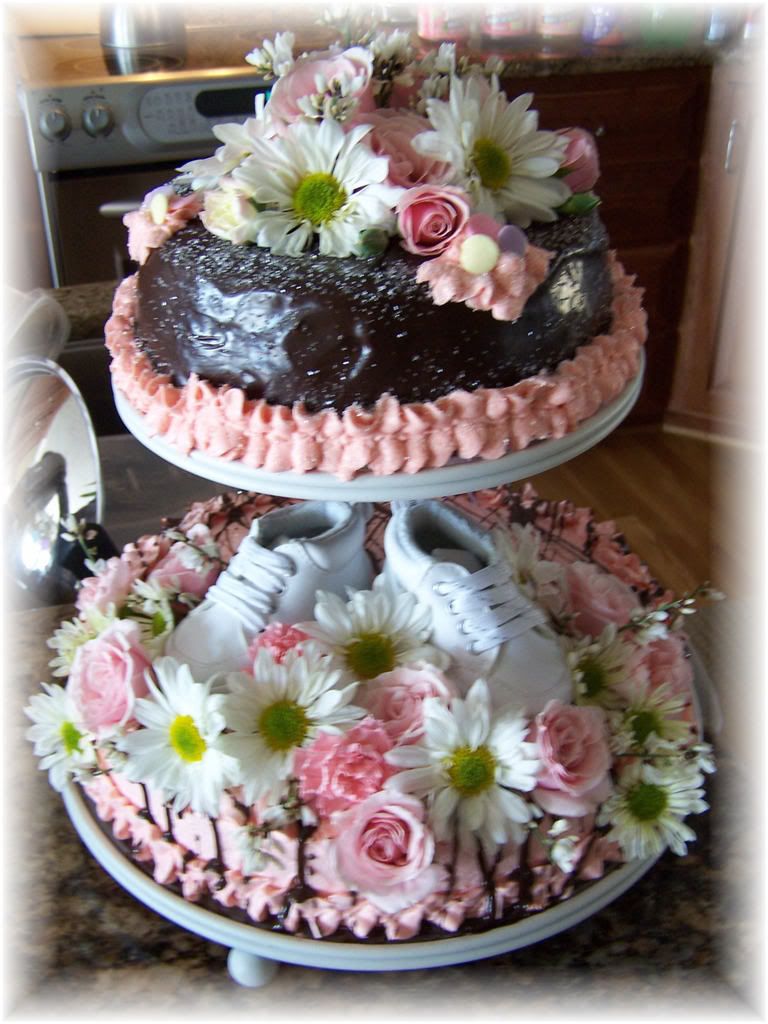 When I sit to do something, I need eyes on the back of my head. My 9 month old boy is now crawling and OHHH! Hes all over the place. I got gates but need more.
I cannot believe how fast he is growing. He started pulling himself up to stand and get toys from toy box. He can even stand up with the coffee table.
Got to go and relax now. Boys are both asleep and this is my time. Its going to be a busy week.
TTYL