I loooooove pink, and this coming from a women in a household of majority male. I cannot apply as much pink especially when my hubby is so worried about his male macho image... (giggle...) So I go white and off white or aqua. Hubby and the boys are ok with that. Well now hmmm, I still try and sneak in pink here and there, especially when I love pink roses. Anyway...

I wanted to share two of my favorite sewing books and a magazine I bought today. For all those who like to sew, I love these books because not only they are filled with fun projects, lots of pretty in PINK pictures to inspire, they make me want to pull out my stash of pretty pink and rosy fabric and go to town. They also provide great illustrated guides and patterns in most cases.

The first book is Sew Pretty Homestyle,
Over 35 irresistible projects to fall in love with by Tilda

The Hobby Room ( I want one....!!!)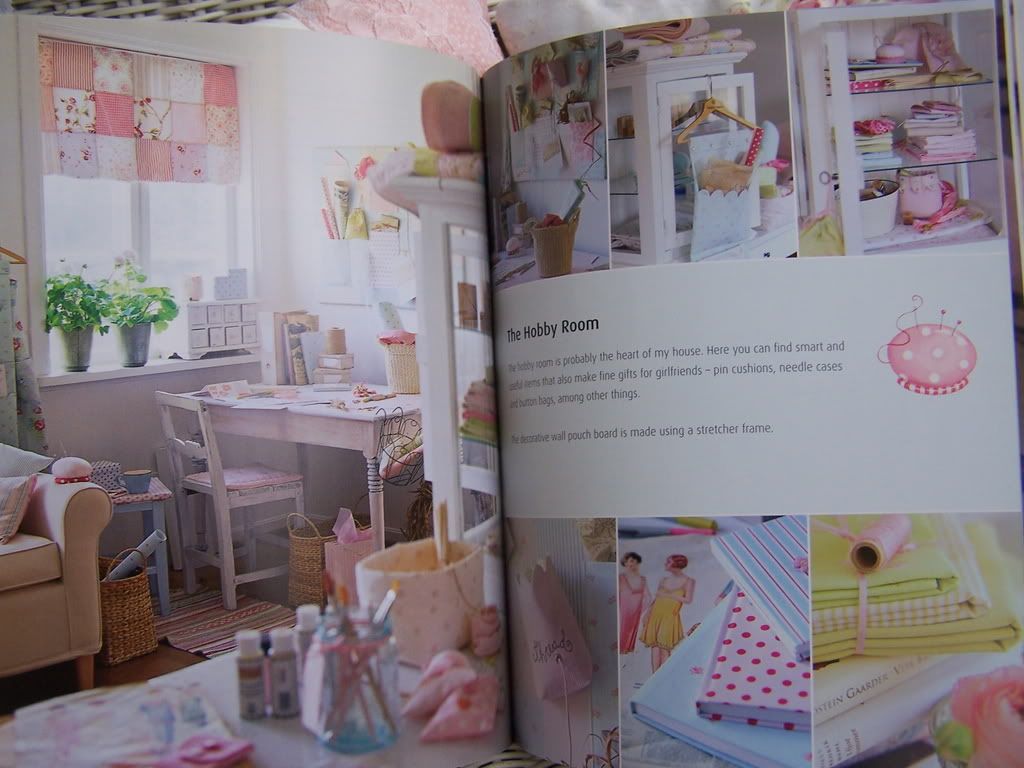 The Living Room


Second book is Romantic Home Sewing,
Cottage-Style Projects to Stitch for the Home by Christina Strutt (check Cabbages and Roses site on right colomn, Fun Shops to Visit)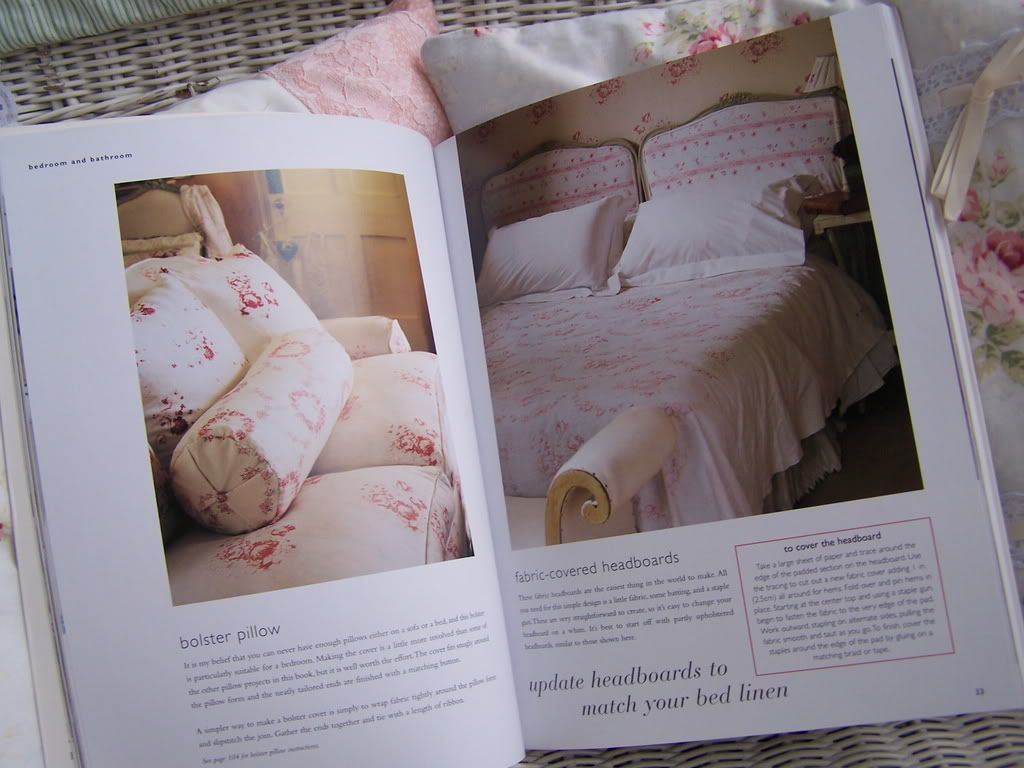 This is a bunny I made inspired from this book. Its 14".
The Magazine I bought today is Sew Beautiful. I am dissapointed to have no use for the pretty dresses in this magazine but I bought it because of the Pillows and Shabby Chic Bag.
I also want to add that I have started a new list of sites on right hand colomn, Crafts and Gifts, How to. They are sites that in my crafting career, they eighter were very helpful to me and/or some other projects that I would love to try. I hope they are useful to anyone visiting this blog too.