Yes,

monday

morning, rested, easy

b'fast

now waiting on tea kettle to boil for my cuppa tea. Another thing I should have added with my honest things about myself list last night is that I am in desperate need for some room in my house. In other words, I would

LOVEEE

to have a studio. I have a big hutch down in the basement, I never wanted to give it away, I always thought that with some paint and a little TLC it would be a wonderful piece to stack my pretty fabrics and all other supplies on it. Well, I just hope it

doesnt

get destroyed in the musty basement before I ever get to use it.
So I said yesterday, I have been busy yeah!! I have done very little sewing this weekend. I did sew this heart sachet

friday

, Its now in my

etsy

store.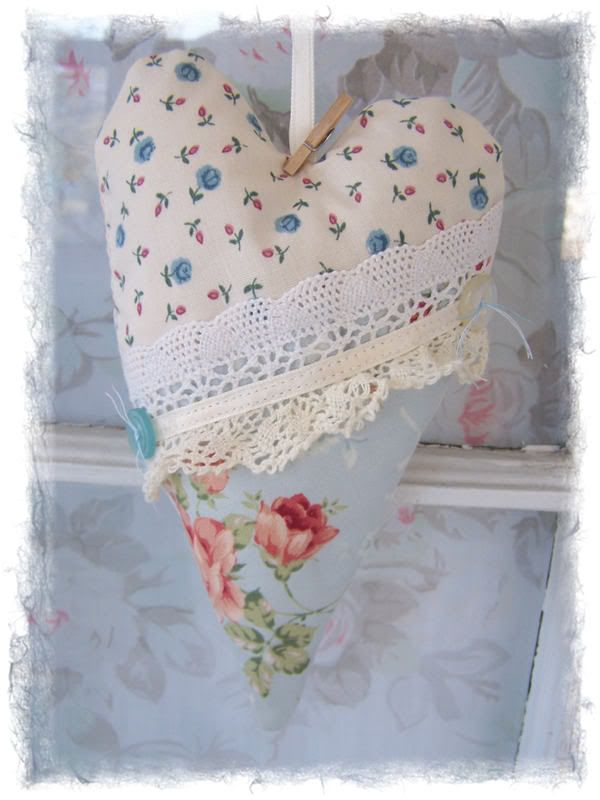 Then I worked on cheese wheels out of paper mache. Me and Cari got together to finish up some dishes on friday. Some I had already worked on like the cakes and cupcakes. I had shown them in a previous post.
This is Cari posing with her plate of tortellini.
We are here working on props for the scene when belle has her first dinner with the beast. Anyway, I have something else I been working on though as if this wasn't enough =)






Oh, yes, I had most fun doing this one. I haven't dome paper mache since I was a kid when I did a scene for the nativity statues to go in. So after I did the cheese I figured, theres got to be something more fun to make with paper mache. And here is what I came up with.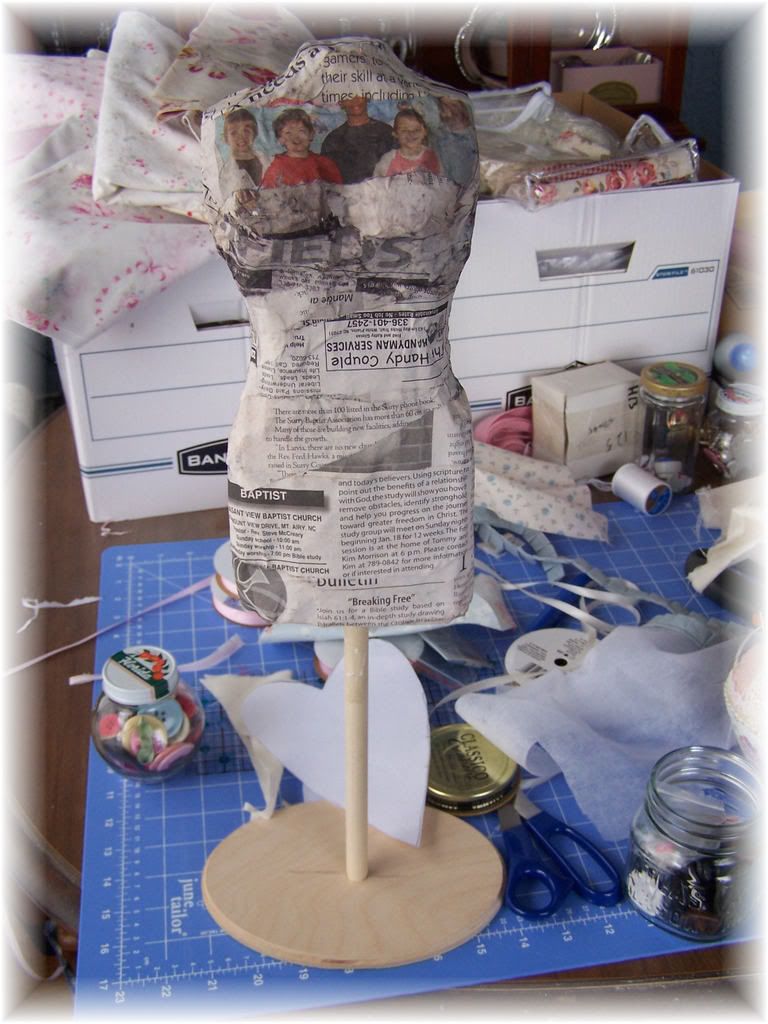 Well, I was working on it under the impression that when I finish it, if it comes out good then I can sell it on etsy. What I didn't know was that now it looks too good for me to part with it. Maybe I can, not sure though. I will be working on other ones though, thats for sure. What do you think?

Well, thank you for coming by my blog today and look around. Please keep coming back and leave a note and say hello so that I can come by and visit you too.

Have a great week