I have been recently helping out on stage deasigning for the town Theatre, here in Mayberry, NC "The Andy Griffith Playhouse". I have painted munchin houses for Wizard of Oz and painted backdrops for School House Rock last year. The first big production this year will be, Beauty and the Beast. They are by no means huge sets. Productions are done entirely volunterely and budget is low but still so much fun for all of us involved. Well, we are going to need a bakers window in the new production and that have been a very good excuse for trying out my recent creations. I have been wanting to try this for SSssooooooo long. I need to create full size cakes but first to try out the mixture I tried some cupcakes. The first batch of 3 I did yesterday, came out ok!! somethings didn't do as expected but they still fooled my husband =) . So I'm still showing some pictures. I tried a new batch today. Enough talking... here they are...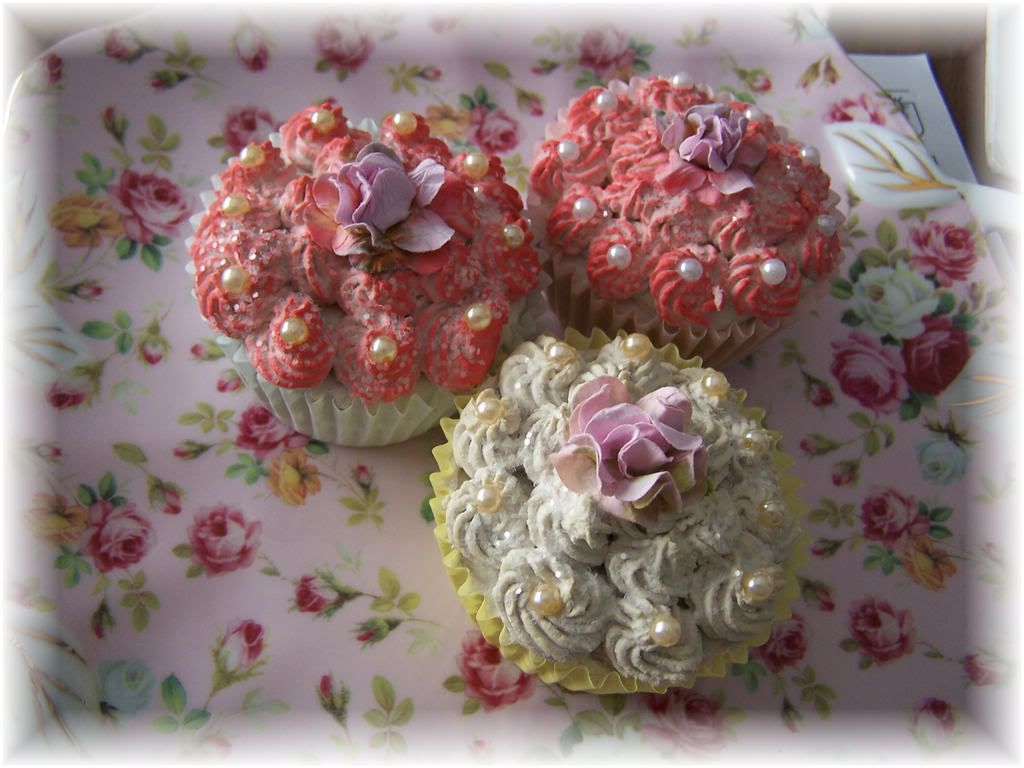 I love the sight of this yummy table. And yes, they are entirely, Non edible, not a pinch of sugar here, just eye candy...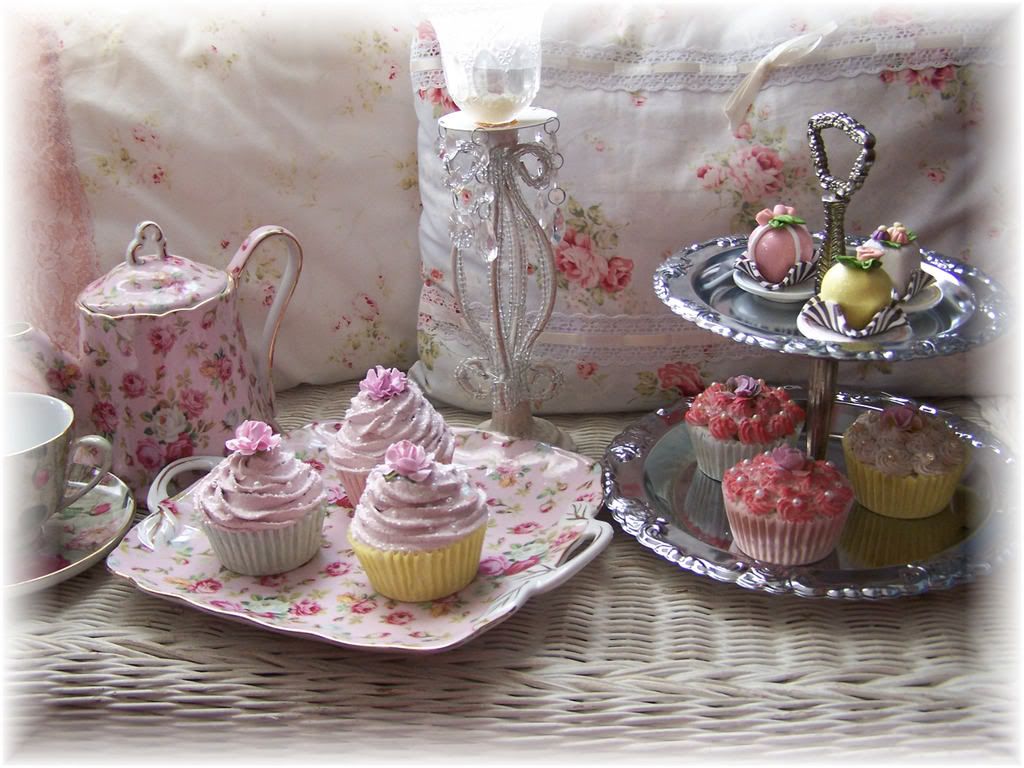 I guess I can move on to frosting the cake. I hope to be showing some pictures soon.
Until then,
Ta ta