Hey, you might remember me from my other blog C. Crafts & Collectibles. I had been away for too long and during that time some things changed. I had a precious healthy baby boy, upped the number to two kids, both boys. Aidan is now over 3 months old and Tristan is oh growing up, already 6 years old and starting 1st grade next week.... :o( They grow so fast. Hard to believe. Not sure if it happens to other moms but I did keep up with my business/ retail store while pregnant but creativity went down the tubes. I just didn't have the ummmppfff or whatever you need, not to mention the prego brain syndrome. Yeah, I was so clumsy and forget a lot, and still do. Feels like both boys took a piece of my brain while I was carrying them, leaving me now with not much....:o) But after Aidan was born it didn't take long to get back on track. I have been sewing, boy sewing frenzy, I get an idea and on my sewing machine goes and out with the scissors. I have gathered quite a collection of Rachel Ashwell fabrics, I love them... a couple of Yuwa pieces. I would like to start working on some Cath Kidston. I love Cath's vintage prints. Her prints remind me of a bright english country kitchen. Also love Tanya Whelan's new collections, Barefoot Roses and Ava Rose. Anyway, enough with the talk (that I am no good at anyway) and off with some eye candy. Enjoy!!!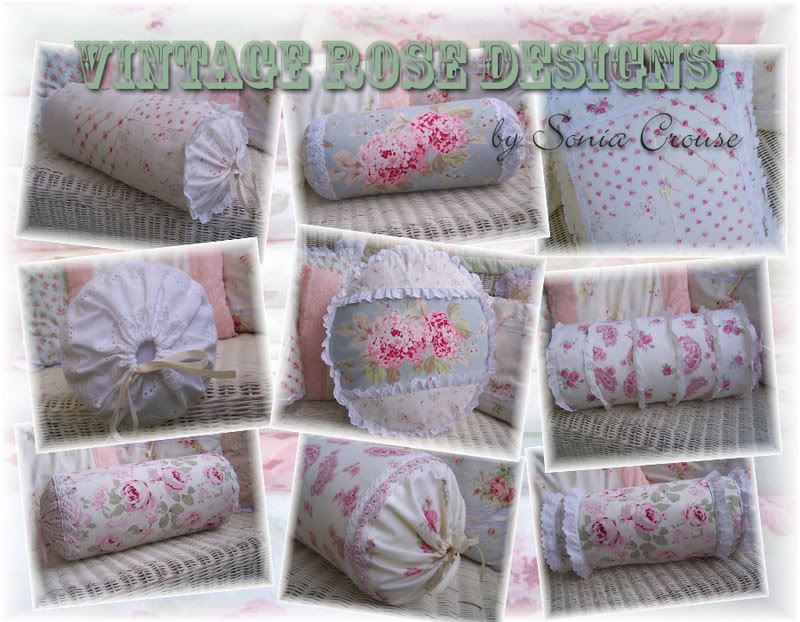 These are all pillows, mostly bolsters that I sold through ebay and some where custom ordered. The round one is my favorite.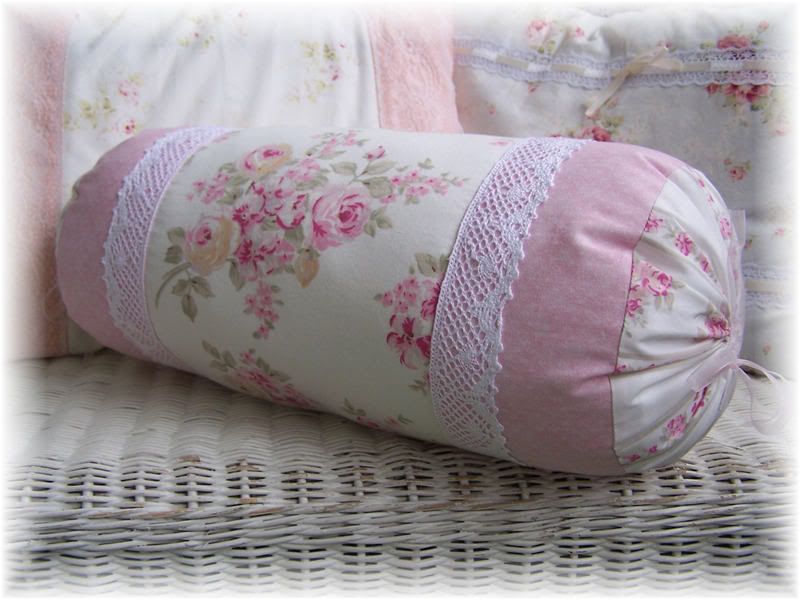 This one is currently available in my ebay store. Follow the link at the very top of my blog page. Also available is a matching nightlight and lavender scented sachet.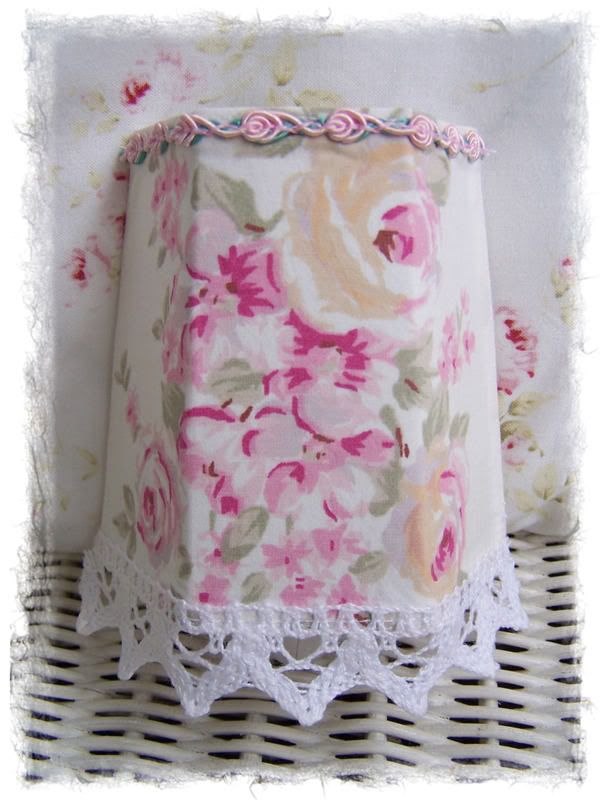 The following is a lampshade I did today in Hydrangea Rose, I love this print.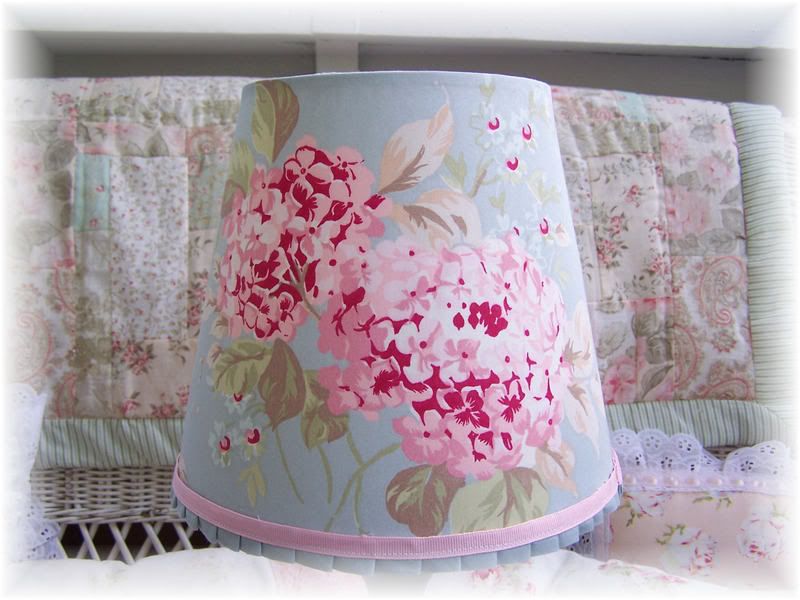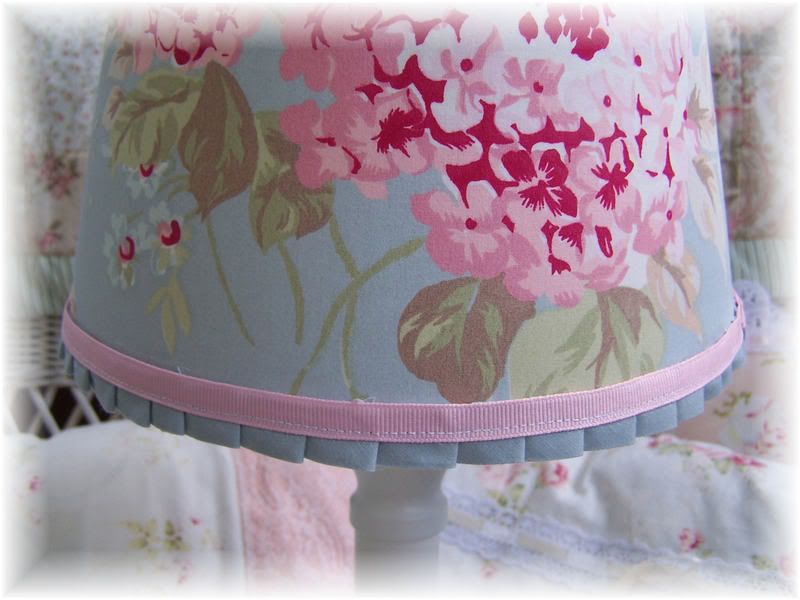 Finally, a little pretty experiment, a Lavender scented patchwork bird.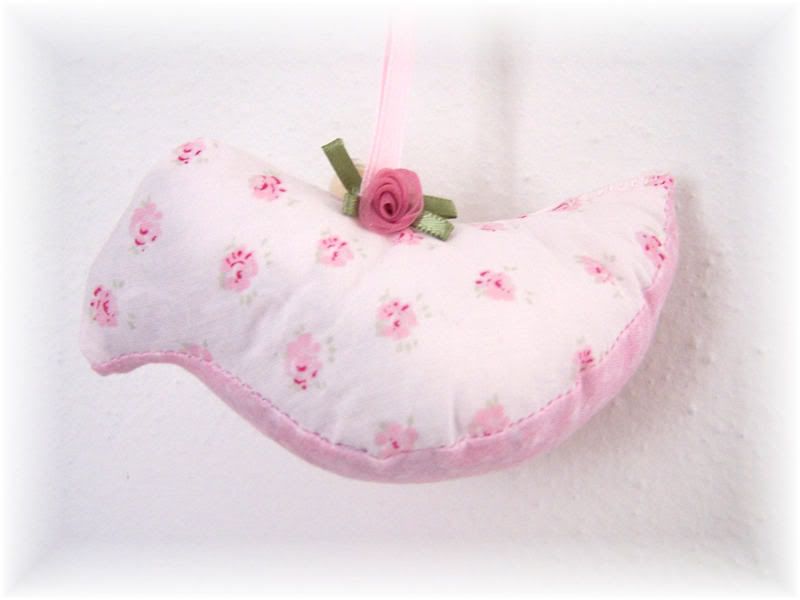 Well, I hope you are impressed by my comeback. I look forward to catch up with all my blogger friends. Talk to you soon.